Commitment + Clinical Leadership = Better Outcomes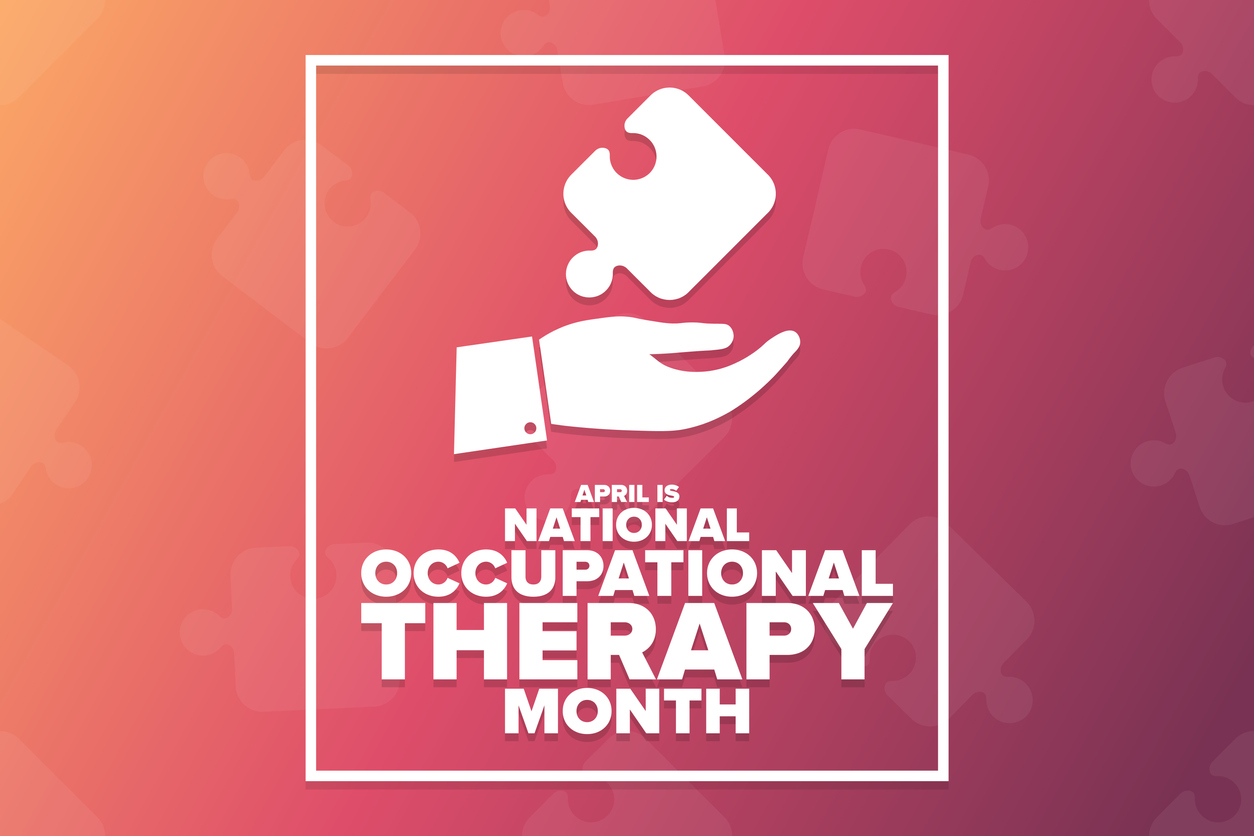 Celebrating Occupational Therapy Month
Apr. 27th, 2021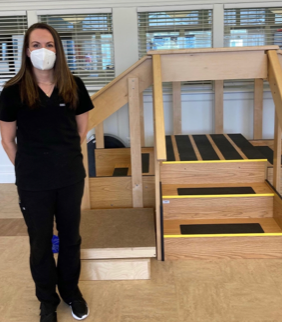 Photo: Alicia Vasiladis
April is Occupational Therapy Month. Here at Saber Healthcare, we are fortunate to have our staff of Occupational Therapy professionals. We wanted to take this time to celebrate their work and share more about what they do.
We talked to Lisa Boden, Regional Director of Rehab Services and Certified Occupational Therapy Assistant across fifteen different communities, and Alicia Vasiladis, Director of Rehab and Occupational Therapist at Highland Pointe, to hear about what our Occupational Therapy teams do on a daily basis and how they're celebrating this month.
"It's always fun working with patients. You create a bond with them and meet their families," Vasiladis said. "There are so many good memories."
"Ultimately, I love to see the excitement in patients when they are able to transition from a skilled nursing facility to home and continue to do the things that are meaningful to them. It's very rewarding," Boden stated.
What is Occupational Therapy?
We asked Boden and Vasiladis to share with us what they know about Occupational Therapy.
"We cover every patient throughout their lifespan which makes us a little unique," Boden said. "We get to work with individuals, help them become independent, and make their lives more meaningful."
Occupational therapy involves working with patients on anything that occupies their time or any meaningful activity that they partake in on a daily basis.
Vasiladis explained that occupational therapy is all about increasing someone's quality of life. Occupational therapists help their patients find ways to adapt and increase their independence.
Boden added that occupational therapy is not cookie cutter work. Each individual is unique and their needs vary. Occupational therapists and their assistants have the opportunity to look at each patient, assess them, and learn what is important to them.
Occupational therapists work with patients of all ages, from newborns to the later years in life. They work in school settings, hospitals, nursing homes, outpatient clinics, home health, and more.
How did you decide to work in Occupational Therapy?
We asked Vasiladis and Boden what made them decide to work in occupational therapy or how they knew this was the career for them.
"After the experience I had with rehab, I knew that's what I wanted to do," Vasiladis said. "The therapists focused on the activities of daily living (ADLs) and how to get back to a normal life again."
"I knew I wanted to help people. What intrigued me about occupational therapy was that it was helping people throughout their lifespan, and every intervention is individually based," Boden stated.
Vasiladis and Boden both had similar introductions to occupational therapy that included their grandmother.
Vasiladis shared that when she was twelve years old, her grandma had a brain tumor and worked with an occupational therapist. Then, when she was fourteen years old, she went through rehab for her shoulder. These two experiences helped her choose her career path.
Boden added that she did not know occupational therapy existed until her grandmother had a positive experience with occupational therapy. She shared that her grandmother went from being completely independent to being dependent and wheelchair bound.
During this time, an occupational therapist when come over to work with her grandmother and she would go to visit and witness this. Boden was able to experience her grandmother learn different techniques, become educated, and gain some of her independence back.
What does a day in the Occupational Therapy field look like?
Boden and Vasiladis discussed what their jobs in occupational therapy may look like on a daily basis.
"Every day when you meet a patient, it starts out with identifying what their individual needs are and what is most important with them to work on," Boden said.
Occupational therapists create individualized plans for their patients. They do many different things throughout the day, including therapeutic activities in the gym, strengthening, education, training, standing activities, and working in the kitchen. There are many safety techniques they work on with their patients.
Vasiladis went into further detail about her role. She checks new admissions, performs evaluations, and learns about the patient's background before beginning therapy.
"My favorite part about my job is meeting new admissions and hearing what they used to do for a living," Vasiladis stated.
Their job duties also include meeting with their clinical team to go over all patients' needs and what devices may be necessary.
Boden added that they get to spend a lot of one-on-one time with patients, which is a positive aspect of working in the field.
How are you celebrating this month?
We asked Vasiladis and Boden how occupational therapy professionals celebrate Occupational Therapy Month. They shared a little bit about how their teams celebrate their profession.
Boden mentioned the activities they put together for staff. They create activities meant to educate, as well as activities that help staff understand what their patients go through.
Some of this may include staff trivia, celebrations, and special t-shirts to promote Occupational Therapy Month.
Vasiladis shared that her team always celebrates with food, such as a special lunch. She said she also had water bottles made that say "Occupational Therapists: We put the fun in functional".
"Seeing our professions work together over this last year during COVID, they all have worked their hardest to ensure every patient gets the best treatment possible," Boden said.
Saber Healthcare is Thankful for our Occupational Therapy Team
Saber Healthcare is extremely grateful for our occupational therapists and everyone who makes up their team. They truly make a difference in the lives of many individuals.
Join us in celebrating all occupational therapy professionals for Occupational Therapy Month!
To learn more about the services that Saber Healthcare provides, click here.
Saber Healthcare is an organization dedicated to providing consultant services to long term care providers. This article is for informational purposes and is not meant to be seen as professional advice. Please consult with a medical expert before relying on the information provided.