Commitment + Clinical Leadership = Better Outcomes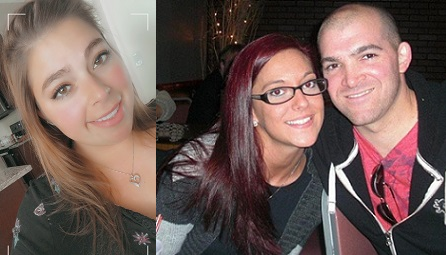 Cooking in the Healthcare Industry
Oct. 9th, 2020
Photo: Leigh Malone pictured on left, Kristine Clark pictured on right
We're celebrating our food service workers of all levels because it's Healthcare Foodservice Workers Week! There are many workers who play a huge role in the foodservice field in the healthcare industry, from cooks to dietary aides. They all truly make a difference in our facilities and the lives of our residents!
We admire the hard work and dedication our cooks put into making the delicious and nutritious food that our residents look forward to. They work every day to cook meals that make our residents healthy and happy.
To learn more about cooking for residents, we took the time to interview Kristine Clark, a Cook at Aurora Manor, and Leigh Malone, a Cook at Bath Creek Estates. They provided us insight as to what they do every day in the kitchen.
Clark and Malone have been working in the field for a while now, and they were happy to share their experience of working in both food and healthcare.
"Working in the foodservice field in the healthcare industry is crazy yet rewarding at the same time," said Clark. "It's nice to work with the elderly community."
"Cooking food for the residents is rewarding because they look forward to it and it makes me happy to serve them," Malone said.
A Day in the Job
Clark discussed with us what a normal day typically looks like in her position. She spends most of the day making food that is not only edible but also presentable to the residents. Her job requires a great amount of cooking and cleaning.
Malone shared that her day can start as early as five in the morning. An early morning is required to open the kitchen, ready the equipment, and review the menu that will be served.
They take the time to learn what residents' likes and dislikes are. This is critical when making food for others, especially when working in the foodservice industry.
Clark quickly learned that it is different cooking for residents as opposed to other foodservice settings because there's a certain type of cooking style the kitchen staff has to learn. She said her team wants to provide a meal that helps residents feel at home and is also packed with nutrients.
Clark and Malone discussed that their jobs can be hard as well, as any other job may be. Clark mentioned the hardest part is losing a resident because the residents become like family. Malone added that it can be difficult to please every person when making a meal.
Inspiration
Clark shared some of her inspiration when it comes to making these special meals for residents. She began working in a retirement home at the age of seventeen and said she never looked back. She was employed as a server and learned from her teammates.
Malone mentioned her inspiration to cook as well, saying it's been a passion of hers since she was a kid.
"When Chef Moe came here and told me his background story, I kind of looked up to that. Now, he's here working at Saber," said Malone. "You don't know what life holds and where you could end up."
We also had the chance to talk to Clark and Malone about some of their favorite meals to make. They opened up about what residents' favorites are, and what they personally enjoy cooking.
Clark said the residents love chili and always ask for it. However, she said the most popular meal might be Cheddar Baked Fish. The residents love this dish so much that it's actually on the menu twice a month! This is a meal that residents look forward to every other Friday.
Malone shared that she loves baking, especially for the holidays or special events. Last year, she made a Christmas tree that consisted of fifty cupcakes! She's looking forward to baking more sweet treats for the residents.
Full Belly, Full Heart
It seems obvious that the cooks, Malone and Clark included, love their job and they enjoy seeing the residents happy!
"The best part is serving the residents and interacting with them," Malone said. "It makes me happy knowing they enjoyed what I made for them."
Although the cooks are often busy in the kitchen, they appreciate getting to know the residents when the time allows. This is the friendly interaction that both the residents and cooks look forward to.
"It's nice to talk to them and get to know them," Clark shares. "A lot of them have interesting stories about where they came from, their jobs, and more."
Saber Healthcare Thanks our Cooks!
We are grateful to have amazing cooks who work hard to make these meals special and memorable for our residents. Our culinary team works every single day in the kitchen to make meals that help our residents have the balanced diet they need.
Thank you Kristine Clark, Leigh Malone, and all of our other cooks for everything you do!