Commitment + Clinical Leadership = Better Outcomes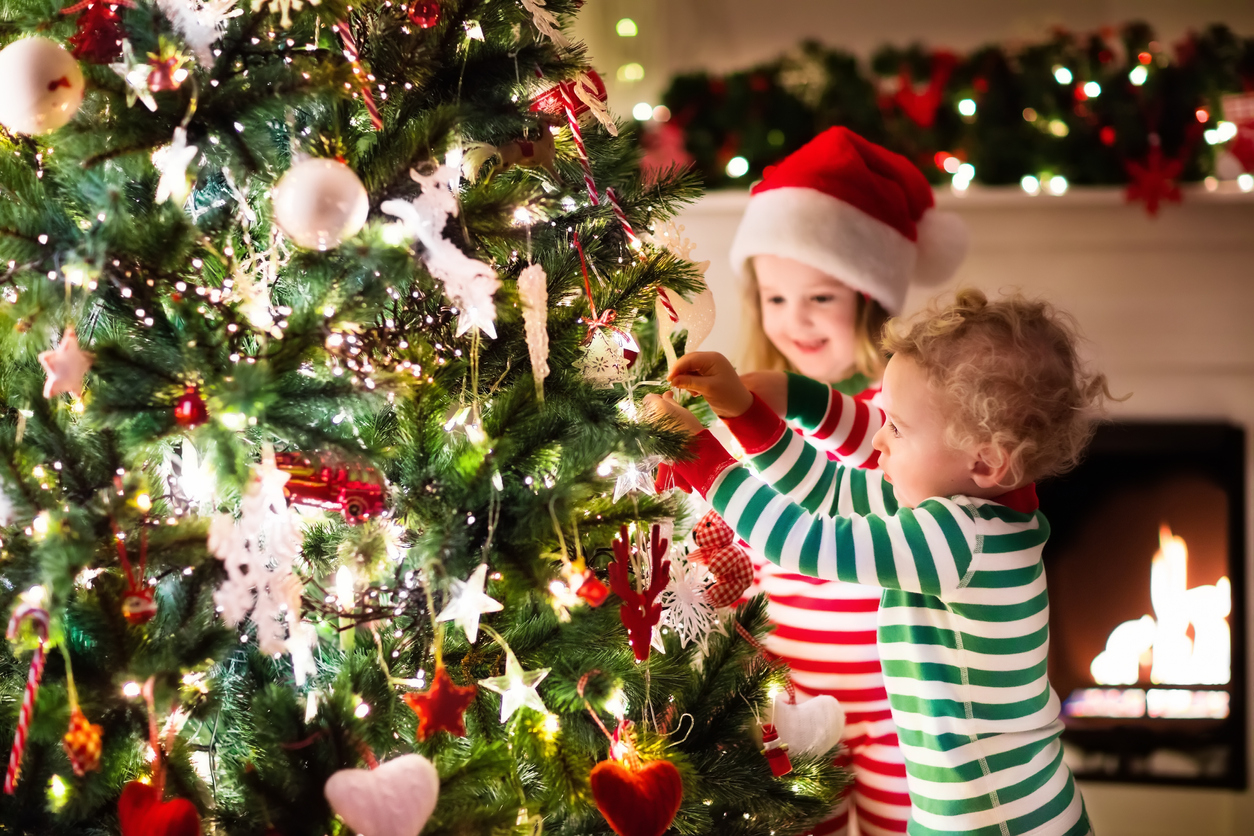 Fun Christmas Activities for the Family in 2020
Dec. 14th, 2020
It's the most wonderful time of the year! Christmas is a special holiday season filled with festivities, presents, and loved ones.
Christmas and holiday gatherings may look different this year due to the pandemic. However, there are many activities that are being adjusted to help families enjoy their favorite seasonal events.
Here are some fun ideas, indoors and outdoors, to celebrate Christmas this year.
Outdoor Christmas Activities
There are many outdoor activities that take place around Christmas with the snow and winter season approaching! Here are some exciting outdoor activities for this season.
Pick out a Christmas tree
Picking out a Christmas tree is the perfect outdoor activity everyone will enjoy! Take a trip to a Christmas tree farm and choose your favorite one with the family.
You can dress warm, pick out a tree with your loved ones, and snap a few picture to remember your trip to the tree farm.
Christmas Light Tour
Christmas lights are one of the best parts of the season. From the lights on the tree, house decorations, and light shows, these marvels will for sure get you in the Christmas spirit.
A fun family activity to celebrate the holidays is riding around town to see your community's Christmas lights. You can drive through neighborhoods, stroll through town square, or walk around a local garden that is decorated for Christmas.
If you want a more official light tour, check to see if there's a drive-through light show near you. This allows your family and friends to ride in the car, stay warm, and see a light show that is organized by a business for sight-seeing at Christmas.
Ice Skating
Ice skating is the perfect activity to get outdoors and enjoy the winter weather.
Dress warm and practice your ice skating skills. Don't worry, you don't have to be a professional to get out on the rink and have a good time this holiday season!
Many cities will set up a temporary ice skating rink during the holiday season. Check online to see if there's a place near you with an outdoor skating rink.
Indoor Activities
If you'd rather stay snuggled inside, here are a few ideas to help you celebrate the holidays.
Holiday Decorating
Once your family has the perfect Christmas tree… it's time to decorate!
Take the time to decorate the Christmas tree together, and the rest of the house, and make it a fun night in. Enjoy some hot chocolate, snacks, and Christmas music.
Gingerbread House Contest
A gingerbread house contest is the perfect activity to be festive and creative with your family this holiday season.
You can make your own gingerbread cookies if you enjoy baking, or buy a couple of gingerbread house kits to make it easy.
If your family likes a challenge, turn it into a friendly competition. Each person or team builds and decorates their own gingerbread house. After you finish your delicious creations, the teams can vote on which house is the best.
Movie and Game Night
Movie and game nights are the best alternative to being outside during the winter. Who doesn't love to snuggle up in a blanket and relax with a movie or game?
You can pick your favorite game or a few to play. You can even start a friendly competition if your family wants to!
If you want to relax without a game, pick a movie, maybe a Christmas favorite, and enjoy some hot chocolate.
Sugar Cookies
There's something about the Christmas season that makes baking much more special. Whether you bake as a family tradition or with the intentions of giving, baking is an activity that always brings cheer during the holidays.
Find a sugar cookie cutout recipe or buy premade dough to create your perfect cookies. You can find cookie cutters and toppings that are Christmas or winter-themed.
This is another chance to be creative with your loved ones. Decorate cookies with red, green, and white icing… and don't forget the sprinkles!
These cookies are the perfect treat to enjoy with your movie night. Or you can place them in a festive box and deliver some to your neighbors and friends.
If you have little ones, these cookies will also be perfect to leave out for Santa at night. Everyone knows milk and cookies are his favorite!
Christmas Crafts
You can never go wrong with crafts! With Christmas being a holiday of giving, this is the perfect time to make some handmade gifts for your loved ones.
You can make something homemade to give as a gift such as a wreath or painting. This gift will be more memorable because you took time to create it yourself.
Add homemade cards with your gifts or take the time to wrap presents with paper and bows to make them extra thoughtful.
More Ideas
Holiday activities may vary by your city and state. Here are a couple more ideas to consider.
Shop Small
When shopping for Christmas gifts, consider shopping from small, local businesses. Most local businesses will have unique one-of-a-kind items or handmade gifts that would make the perfect present.
This also gives you the chance to support your favorite local businesses during a difficult time.
Holiday-Themed Meal
If you really want to get festive on your night in, make a holiday meal.
There are so many ideas online when it comes to holiday-themed meals such as appetizers arranged in the shape of a Christmas tree or a hot chocolate board!
Making holiday-themed snacks is the perfect alternative to going out this year.
Saber Healthcare Wishes You a Merry Christmas
Saber Healthcare wishes you and your family a safe, fun-filled Christmas!
Find the time for some of these simple yet special activities with your loved ones, and make it a season to remember.
Saber Healthcare is an organization dedicated to providing consultant services to long term care providers. This article is for informational purposes and is not meant to be seen as professional advice. Please consult with a medical expert before relying on the information provided.