Commitment + Clinical Leadership = Better Outcomes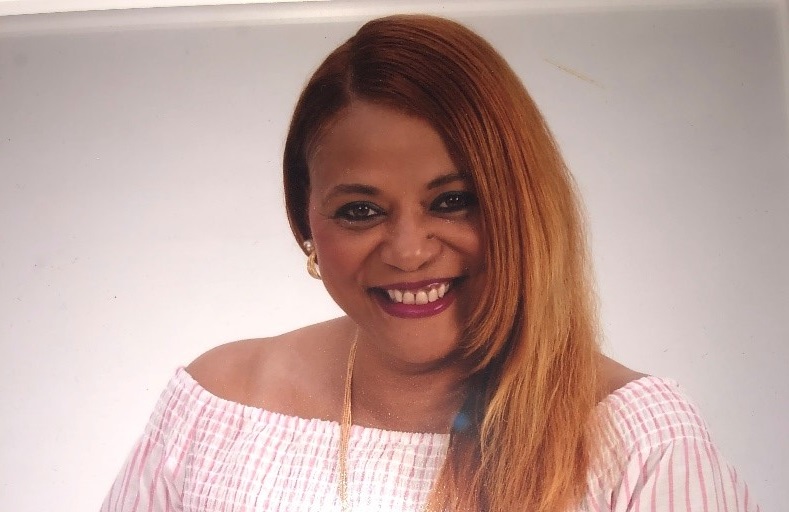 How Gabriel Manor Achieved 100 in Health Inspection
Oct. 7th, 2020
In honor of Healthcare Food Service week, we're giving a shout out to all of the hardworking managers who work with their staff to keep their kitchens and dining areas clean. After all, their dedication to maintaining a spotless workplace with proper sanitation helps keep the residents healthy.
Health inspections are necessary to keep facilities clean to ensure food is served in a non-contaminated environment. They are also in place to help residents achieve their goals when it comes to their nutrition.
Here's the story of how Janice George, the Food Service Director at Gabriel Manor, was able to take her facility's score to 100. Gabriel Manor is a Saber Healthcare Group assisted living facility that works with people who have dementia.
About Janice George
George began her career working as a personal assistant for seventeen and a half years. When her grandmother became ill and passed away, she decided to move into the healthcare culinary world.
"I wanted to help others," George said. "Sometimes people can get moody and don't want to eat, but I wanted to ensure we serve them nutritional foods they'll enjoy. That might mean sometimes giving them ice cream, but I do what I need to make sure they don't skip a meal."
George also shared that she has a love of cooking and working with senior citizens. She said that giving residents the right nutrition gives her pleasure, and she wants everyone at Gabriel Manor to stay happy and healthy.
How Janice Achieved 100 in Health Inspection
George took the time to tell her story about how she took Gabriel Manor from a low score to 100.
Requirements
"Following the guidelines isn't hard. Once the staff learns them, it becomes routine because we do it every day," George said.
George shared with us some of the guidelines that she has to adhere to at her facility. This includes rotating out food to make sure it's always fresh, ensuring meats aren't cross-contaminated, and properly labelling products when they're organized. Food should also never be outdated or expired in the freezer.
Cleanliness is another part of the health inspection. Everything in the kitchen and dining areas needs to be sanitized. The storage and freezer areas should maintain spotlessness as well as the ice machine and microwave. Another important part is making sure the dumpster is clean and garbage is placed in the proper containers.
"If you train your staff to do it the right way, you don't have to worry about it. Try to look at these residents as your family because then you will always do things correctly. No one wants make their family sick," George said.
Teamwork at Gabriel Manor
As the Food Service Director, George manages the team to make sure that they're adhering to all of the food inspection guidelines. She told us her team consists of a cook, dietary, aide, and a part time cook.
"The four we have do a good job and do things the way they're supposed to be done, especially with COVID," George told us. "We have a plan in schedule and we maintain it."
When George became the Food Service Director, she had an obligation to hire and recruit people who aligned with her vision. She told us when she brought on staff, she trained them with the rules and they accepted them.
"Within thirty-five days our Health Inspection went to 100. The inspector said they can't believe it's the same kitchen," George said.
What advice do you have for any Dietary Managers in the Healthcare Industry?
We asked George what advice she would give to managers at other facilities.
She told us sometimes residents will be picky, especially if they're senior citizens. She believes that since they don't eat the way they used to, it can sometimes be a challenge when it comes to feeding them.
"Sometimes I will feed them a fatty pudding or anything to help them get the taste down. I always do what I have to when it comes to keeping them nourished," George said.
George also explained she doesn't like the idea of a resident not wanting to eat, and that this could be a potential challenge faced by others in the field. She said that there will be times when her staff will need to go off the menu to get the residents to have a meal.
"I also recommend not feeling bad if they don't have a taste for what you offer. I will always try to find something for them," she said.
What is your favorite part about working with Saber Healthcare Group?
To close off the interview, we asked George what her favorite part was about working for the company.
George told us she enjoys her relationship with her executive director. She mentioned that they're always in good communication, and that the team always works with the residents in mind.
"Everyone is here for reason, and that's for the residents because this is their home. We try to make it comfortable and respect one another. We have a great team."
Saber Healthcare is proud of our Dietary team
Here at Saber Healthcare, we're proud of the hard work Janice George and our other dietary employees put in to help our residents enjoy quality, nutritional food.
If you're interested in joining one of our dietary teams, check out what opportunities we have on our website.
Saber Healthcare is an organization dedicated to providing consultant services to long term care providers. This article is for informational purposes and is not meant to be seen as professional advice. Please consult with a medical expert before relying on the information provided.