Commitment + Clinical Leadership = Better Outcomes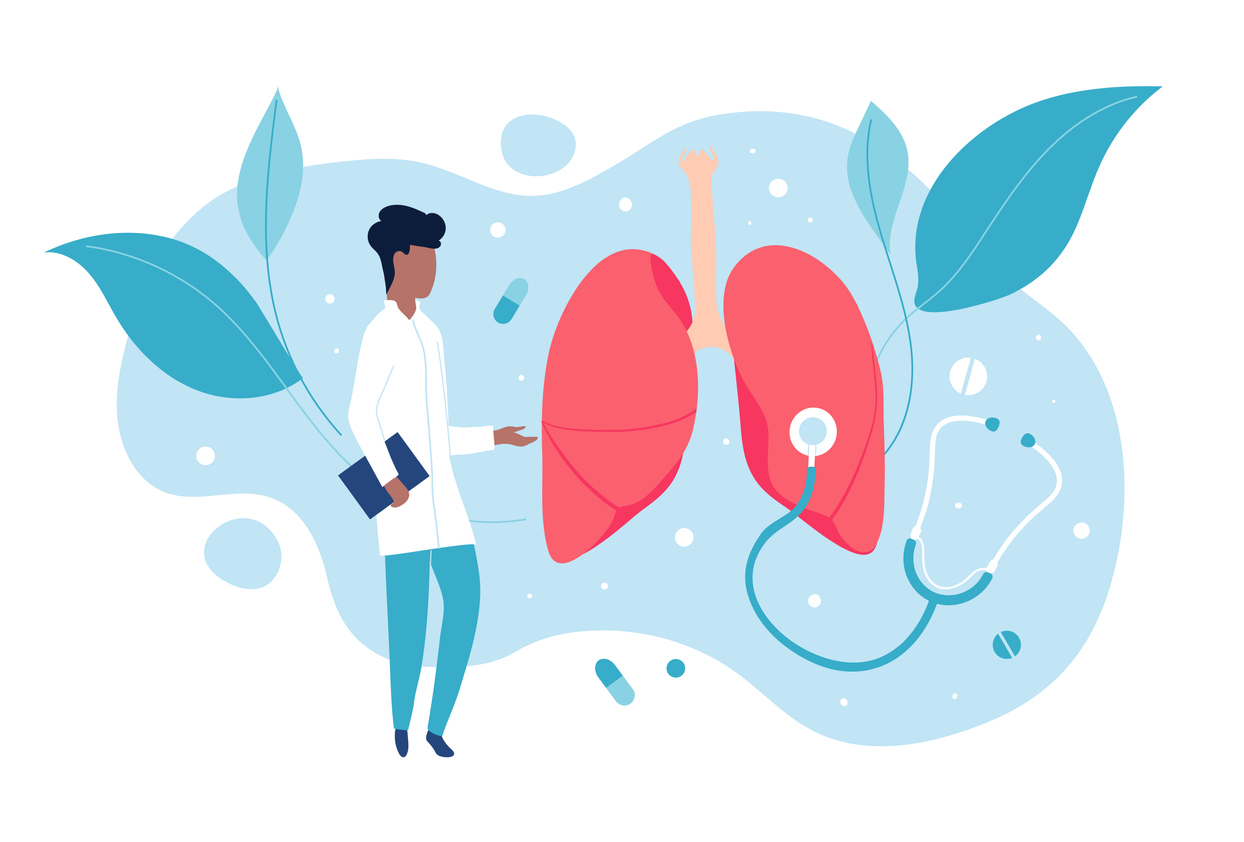 How Respiratory Managers Lead their Team
Oct. 28th, 2020
Respiratory managers lead their team to help patients receive the pulmonary care they need. There's many different ways these leaders organize their staff to build a successful team.
As part of Respiratory Care Week, we interviewed three of our best Respiratory Therapists: Ginger Villanueva (Waterside Health & Rehab, Director of Respiratory Therapy), Beth Lawrence (Bath Manor, Director of Respiratory Therapy), and Shayne Montague (Dunbar Health & Rehab Center, Director of Respiratory Therapy) to tell us more about their leadership roles in the Respiratory Therapy field.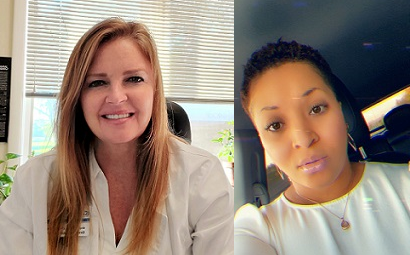 Photo: Ginger Villanueva pictured on left, Shayne Montague pictured on right
Tell us about your background
We asked Villanueva, Lawrence, and Montague to tell us a little about their background and how they decided to pursue Respiratory Therapy.
Villanueva has a twenty-seven year history of working in healthcare. Since graduating from college, she has done everything from acute care to homecare to pediatrics. She decided to work in a nursing home because she has a lot of older family members and she felt connected to this setting.
"I'm drawn to the emotional needs of older people. I enjoy the bonds you form with the patients," Villanueva told us.
Lawrence said that she has been working in the long term care field for a while. Lawrence has worked as the Director of Respiratory Therapy at Bath Manor for a year now.
Montague shared that when her son started to get Croup, it inspired her to change her major because she wanted to learn more about the respiratory system. She decided to go to school for Respiratory Therapy. Montague has worked in acute care and long term acute care.
What is required to become a Respiratory Therapist Manager?
We asked the therapists what is required of someone who wants to become a Respiratory Manager.
Lawrence said to become a Respiratory Therapy Manager, years of experience and good leadership skills are required.
Montague added that an Associate's degree is required to become a Respiratory Therapist. The need for a Bachelor's degree or set amount of experience may depend on the facility or hospital you would like to work at.
Villanueva believes a good leader in Respiratory Therapy gets into the trenches with their employees in order to help the team feel empowered. This gives everyone in the facility a sense of connectedness and builds the team's overall direction.
"I think the most important attribute is that you listen to your team. You want to make sure that they know they matter so you can motivate them," Villanueva said.
What advice would you give to someone interested in respiratory therapy?
To learn more about what is required of those who are thinking about the respiratory field, we asked if they had any advice to share.
One thing that was mentioned is that there's a variety of settings to work in.
"Respiratory therapy can be fast-paced, but you can work on the spectrum from the beginning of life to the end. There's always something to be learned," Villanueva said.
Montague advised that although it's very challenging, it's a rewarding career.
How do you manage your team on a day-to-day basis?
In order to get a better glimpse of respiratory management, we asked what it takes to manage a respiratory team on a day-to-day basis.
"A manager needs to support whoever is on the floor that day and make sure they have supplies they need," Villanueva said. She mentioned that she'll have different tasks behind the scenes and will provide clinical support whenever she needs to.
Montague added that her team follows a routine with protocols, policies, and scheduled treatments. This helps them all stay on task throughout the day.
Lawrence said all the Respiratory Therapists work together as a team, and they turn to her with questions they may have.
"The therapists know to make their own judgement calls," Lawrence said.
What daily duties does your job entail as a Respiratory Manager?
The therapists mentioned that they will have daily meetings with their team to see if there are any urgent needs to take care of.
Montague added that she makes sure the facility has enough equipment, orders supplies when needed, and joins the floor to help take care of residents.
"Because I am a Director, it's best that I get out there and help as well. I wanted to go into healthcare to help others," Montague said.
The managers will audit the residents' needs and check out the patient charts to make sure they're done. If there's any information that needs to be relayed to the staff, they will inform them.
Challenges
We also asked what challenges Respiratory Therapists may encounter on a daily basis.
"The respiratory team is like a team of bleeding hearts. We always try to satisfy their needs even if it stretches us thin, but that's the nature of the business," Villanueva said.
She explained that one of her challenges is to continuously motivate her team to connect to the residents. People rely on them every day for their medical and emotional needs.
Montague said a challenge would be not being able to see the progression with a resident. Therapists want to see their patients get better, but sometimes their body won't allow it.
"We try to be super-humans, but sometimes we can't do more than the body allows," Montague said.
What is your favorite part about your job?
Lawrence shared that her favorite part of her job is working with both the residents and her coworkers. She said her team at Bath Manor is great.
"I enjoy the change that comes with each new day," Lawrence said.
Villanueva mentioned her favorite part about her job is the fact that her team is driven. She said that when people come through the door, they work to help make them better.
"When we get someone on a ventilator, they're scared of the world," Villanueva said. "However, we had an elderly gentleman and got him off of the ventilator. He came from another center that gave up on him."
They track their patient's progress and this is a great source of excitement for everyone.
"I enjoy seeing the smiles on my residents' faces and bonding with them. I also like to see the progression they make," Montague said.
If you have any health advice, what would it be?
To close off the interview, we asked the respiratory therapy experts to give some health advice.
Villanueva mentioned that oftentimes people feel helpless, as if poor health is something that happens by chance. However, there are many things we can do to manage and improve our health. She mentioned that "you are what you eat," and that exercise is important.
"We also ignore our mental health and sometime we have to unplug from what we do every day," Villanueva said.
Lawrence said the one thing they hear the most in Respiratory Therapy is to not smoke.
"Not only is this advice directed towards respiratory care, but in every aspect of your health," Lawrence said.
Montague suggested to follow your doctor's orders. "Do the best you can to follow directions from your physician to do what's best for your health."
Saber Healthcare Thanks our Managers!
Thank you Ginger Villanueva, Beth Lawrence, Shayne Montague, and all of our other Respiratory Therapy Managers! We appreciate all you do to lead your team and care for our residents.
Saber Healthcare is an organization dedicated to providing consultant services to long term care providers. This article is for informational purposes and is not meant to be seen as professional advice. Please consult with a medical expert before relying on the information provided.