Commitment + Clinical Leadership = Better Outcomes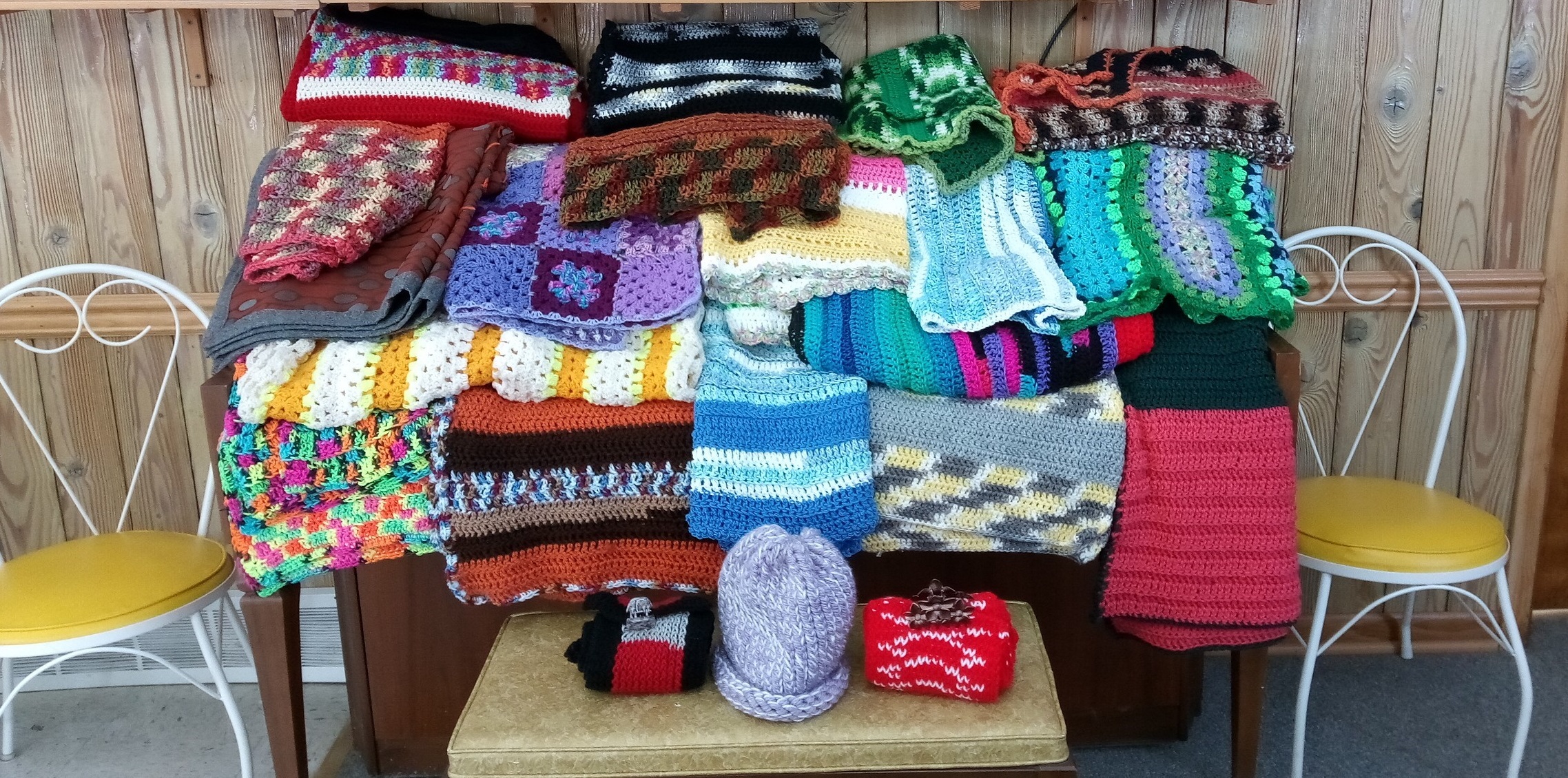 Local Senior Center Donates Hand-Knitted Wheelchair Blankets
Mar. 22nd, 2021
Johnston Senior Center generously knits and donates blankets to Cortland Healthcare Center
Cortland, Ohio — Saber Healthcare appreciates the generous donation of wheelchair blankets from the Johnston Senior Center to Cortland Healthcare Center.
Diana Shimko, Director at the Johnston Senior Center, said that this was her team's first outreach project to help the seniors in the local area. Their organization serves the sixty and older population with donations and positive initiatives.
"The goal of our organization is to help seniors get moving and be social through their participation in a wide range of activities, projects, and hobbies, including needlecrafts," Shimko said.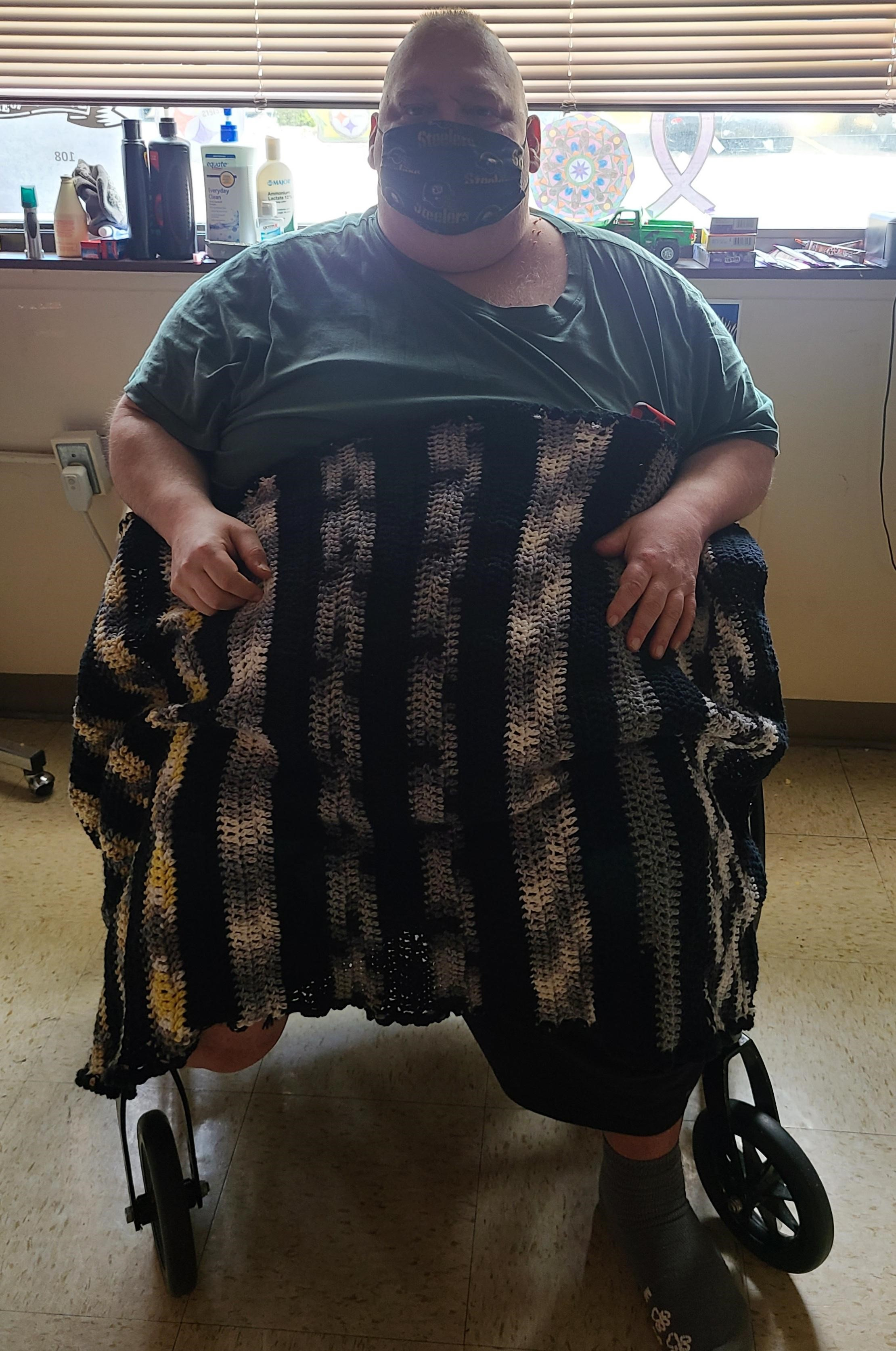 Shimko's team began knitting after Annette Orslene of Warren donated seven bags full of yarn that they were trying to find a use for.
Once Shinko's team received the yarn, the volunteers at the Johnston Senior Center began to meet up and crochet the wheelchair blankets. The group met once a week to work on the blankets, and Shimko said that the ladies used their own artistic talents to complete this project.
Shimko also shared that their center is teaching others to crochet and knit to help with these outreach projects. She mentioned that in the near future, her group plans to solicit the names of seniors in wheelchairs who are stuck at home and create handmade blankets for them. This is one way the Johnston Senior Center plans to continue helping the local community in Cortland, Ohio.
"If I had one piece of advice on how you can help others, give with your heart. It will tell you what to do. You have talent within yourself," Shimko stated. "In this time of isolation where seniors have no visitation, you should look to bring a smile to their face."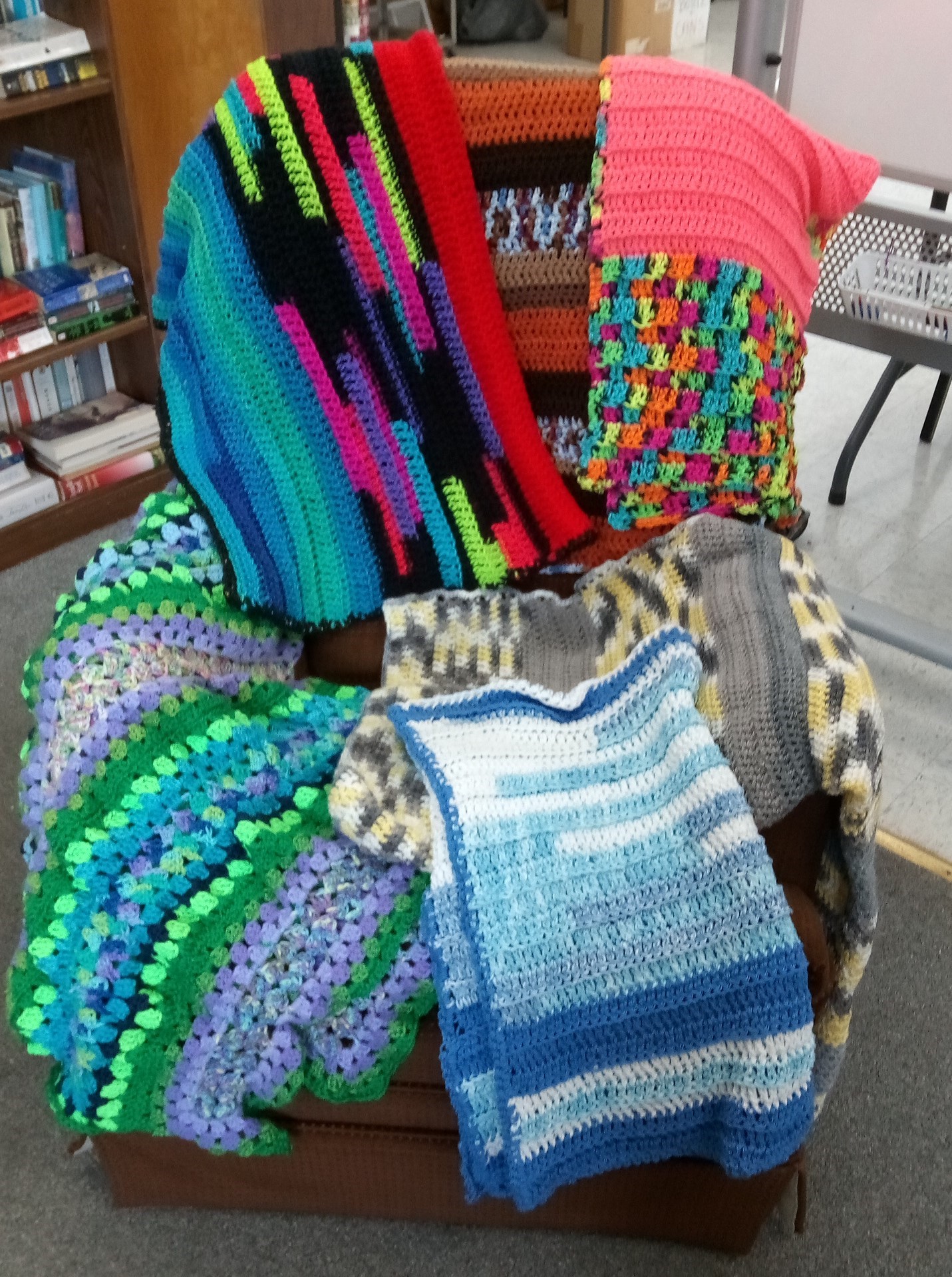 Saber Healthcare is grateful for these blankets from the Johnston Senior Center, as well as for the other donations we have received throughout the year. We thank Shimko and her team for supporting our residents and gifting them something that they can enjoy and keep warm with.
About Saber Healthcare Group: Established in 2001, the Cleveland-based company has grown from two skilled nursing facilities to more than 120 skilled nursing and assisted living facilities in seven states (Ohio, Indiana, Pennsylvania, Delaware, Virginia, North Carolina and Florida). Saber's "On the Cutting Edge of Healthcare" philosophy has spurred its growth and the company to implement greater healthcare knowledge and technologies to serve residents and patients in better ways.
About Johnston Senior Center: Johnston Senior Center is located at 5922 Warren Road, Cortland, OH, and is funded by the Trumbull County Senior Levy. Our mission is to promote the physical, intellectual, and social wellbeing of the rural senior community, thereby enhancing the dignity, self-worth, independence, and wholesome lifestyle of seniors in Northern Trumbull County. Currently, the center services provided include: socialization, fitness & wellness, medical assessments, educational services, information, and referral.