Commitment + Clinical Leadership = Better Outcomes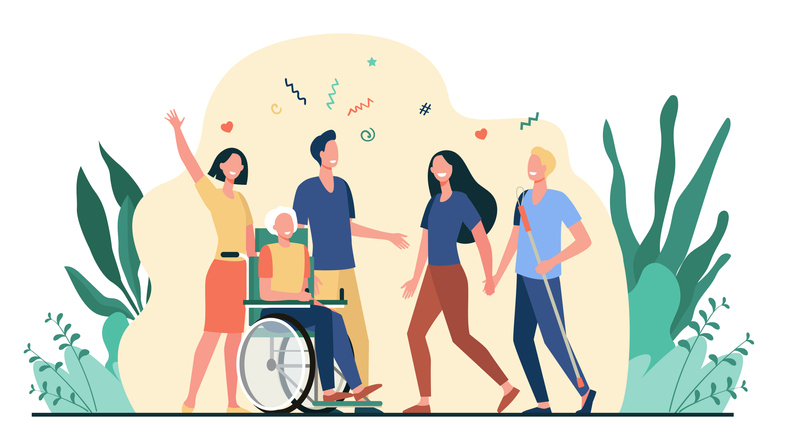 Ideas for National Do Something Nice Day
Oct. 5th, 2021
Each year, October 5th is National Do Something Nice Day. This is a holiday that encourages you to perform an act of kindness for someone else.
It's important to take time and spread a little positivity to others to brighten their day, especially during these challenging and uncertain times. Spending a few minutes to do something for someone else can go a long way in helping them feel loved and appreciated.
Here are some ideas you can use to do something nice for someone else today!
Give Nice Compliments
Anyone can take the time to be kind and spread positivity to others around them. You can give someone a compliment that will motivate and inspire them to pay the niceness forward.
Some ideas on how you can give someone an uplifting compliment today include:
Tell a family member or friend you appreciate them
Compliment someone's outfit
Leave a kind note on someone's car
Write a positive message about someone on social media
Let your boss know about a coworker's hard work
Call someone you haven't spoken to in a while and let them know you appreciate them
Write a thankful letter to someone
We also have a full list of how to spread kindness around you!
Do a Favor
Another way you can do something nice for somebody else is by doing them a favor. Taking the time to do a favor can let someone know that you value them as well as make their life a little easier.
Some ideas for favors you can do for someone else include:
Watch a neighbor's kids for a night
Help with yardwork
Offer to help with household chores
Cook someone dinner
Spend time helping your coworker with a project
Offer to take someone's laundry to the laundromat
Donate
There are many people in need who are less fortunate than you around the country. One way you can do something nice today is by donating to a cause that will help someone.
Some ways you can donate include:
Give money to a local cause
Clean out your closet and donate old clothes
Give blood
Donate at the store if they ask you to round your change
Buy toys and give them to a toy drive
Drop off canned food items at the food bank
Give a Gift
Another way that you can do something nice for someone today is by giving them a gift. The gift can be a small token of appreciation to show someone that you care.
Some gift ideas include:
Flowers
Chocolates, brownies, or a cake
A homemade card
Stuffed animals
Soap, perfume, or lotions
A book
Stationary
You can also check out our list of handmade gift ideas to give someone today.
Help the Community
You don't need to go far to help others: you can start by spreading positivity right in your very own community!
Here is a list of ways you can help your local community:
Pick up trash you see on the ground
Volunteer for a local cause
Help a small business
Organize a campaign to fix something in need, such as a playground
Participate in a community event
Visit or volunteer to help those in need at a homeless shelter
Offer to help with programming at the library
Offer to Help a Senior Citizen
Seniors are an important part of the community, with many of them building businesses and contributing to different organizations over the years. It's important to let seniors know that they are appreciated on National Do Something Nice Day.
Here are some ideas on how you can help a senior citizen today:
Offer to be a senior's pen pal
Help a senior with errands or groceries
Volunteer at a nursing home or senior center
Spend time with a senior and chat
Help them learn technology so they can keep in touch with family and friends
Take them out to lunch
Help a senior with transportation, such as taking them to an appointment
Take Time to Do Something Nice Today!
Today, Saber Healthcare encourages you to take initiative and do something nice for someone else. Taking a few minutes to spread positivity can make somebody's day!
To learn more about Saber Healthcare and the services we offer, click here.
Saber Healthcare is an organization dedicated to providing consultant services to long term care providers. This article is for informational purposes and is not meant to be seen as professional advice. Please consult with a medical expert before relying on the information provided.