Commitment + Clinical Leadership = Better Outcomes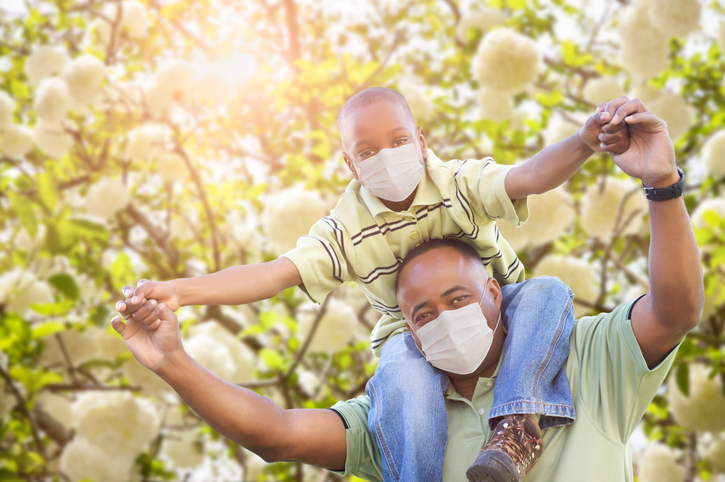 Pandemic Parenting
Aug. 28th, 2020
The pandemic has changed many aspects of our lives, including parenting. Some schools have gone virtual, and many day cares and activities are closed for safety reasons. That means the kids are home during these uncertain times, and you're continuing to learn how to navigate your new lifestyle.
As a parent, you're dealing with the stress of COVID-19 and taking care of your child. You're also assuming the role of a teacher when your child doesn't understand their homework and making sure that they don't feel socially isolated. You also might be dealing with a full time job (or trying to get one), shopping for groceries safely, and providing for your family.
Even though no one's sure when life will normalize again, it's up to you to approach these challenges with a positive, healthy outlook. Here's five pandemic parenting tips you can use to stay positive and be a role model.
Make Your Child Feel Safe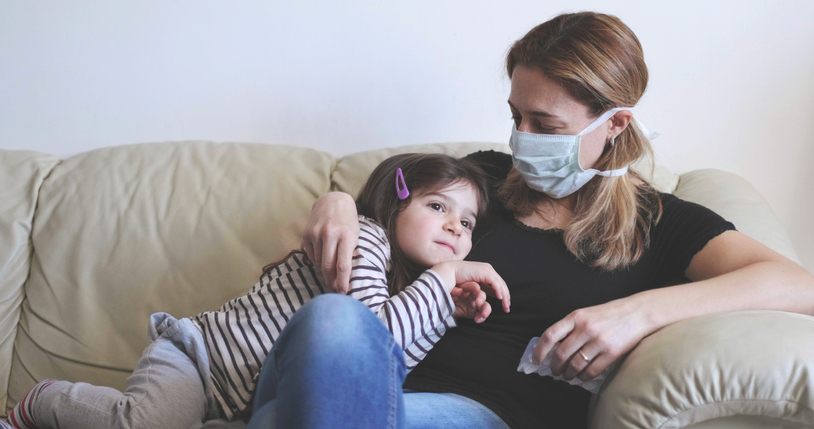 By now, your child probably knows the reason they aren't going to school is because they or their classmates might potentially get ill from the virus. This information could instill fear in your child about the future, and they also might be disappointed they can't check on their friends.
One pandemic parenting tip is being aware how your child feels about COVID and working to make them feel safe. You'll want your child to know you're there for them and that the family will make it through together.
Here's a few ways you can have a positive relationship with your child:
Talk honestly to your child. If your child asks a question about COVID, answer them honestly and tell them people are getting sick. Some children might not entirely grasp the concept, and you might need to explain that everyone in the country is going through the same thing. The more honest you are with them, the more they'll trust you with their feelings.
Teach them how to prevent illness. Another important pandemic parenting step to making your child feel safe is educating them on the steps to prevent sickness. Tell them to wash their hands often, get enough sleep, and exercise daily to keep themselves healthy. A healthy routine will keep your child energized and fight off potential illness.
Talk to your child when you leave the house. If you have to go shopping, run an errand, or visit the office to pick something up, let your child know. This is important because you don't want your kid to wake up and panic you're gone. Explain to them how you're taking steps to be healthy when you leave, and let them know when you'll be back.
Take the time to give your child the care and attention they need during this challenging year. You want to be there for them, especially now that they're living with uncertainty.
Be Your Child's Best Teacher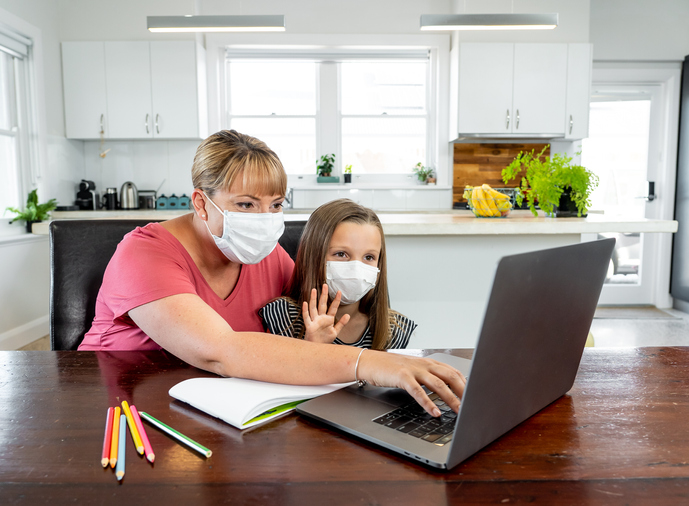 Another parenting change during the pandemic is the fact you're now assuming the role of your child's primary teacher. With virtual learning, children don't the same interaction with their teacher as they would in a classroom. One downside to virtual learning is your child won't always be able to easily ask their teacher questions.
That means your kid will be looking to you for help with their homework, papers, and projects. Part of pandemic parenting is being a primary resource when it comes to ensuring they understand their academic work.
This can be a time-consuming task on top of working and managing the household, but it's important to maintain a positive, healthy outlook as you help your child. After all, the support you provide can make a big difference in how they perform academically in the future.
Here's a few ways you can manage assisting your child with their school work:
Structure the day. Let your child know when it's time to get up, watch lectures, have lunch, and do their homework. Putting a kid on a routine will help them maintain a balanced life as they watch their classes at home. You'll also be able to manage your own tasks since you'll know what your child should be doing throughout the day.
Be open to homework questions. One way to make sure your child's staying on track is being open to questions about their homework. Always thoroughly explain each concept, and spend time going through the textbook if they're struggling. Your child will appreciate your help as they work through the school assignments.
Find an hour or two when you or your partner is available to help with homework. It's crucial that you provide academic support to your child to keep them on track. Whether you do this after dinner or sometime in the morning, you want to dedicate time to help them learn. If you have a significant other, you could rotate what days of the week each person is on "homework duty."
Education is one of the most important parts to ensuring your child is successful in future grade levels, so spend time making sure they have a good foundation.
Spend Time Quality Time with Your Child
With everyone at home, now's the time when you can bond with your family! Many businesses are still closed or limited, meaning you have more time than ever to spend with your child. One of the positive aspects of pandemic parenting is your ability to create long lasting memories with your family.
Spending quality time together can help make your child feel supported and give them meaningful moments that will last throughout their life. You'll also want your child to get enough social interaction within your household, especially since they can't see their classmates.
Here's a few ways you can bond with your family:
Visit the park. One of the best ways to bond with your child is to visit the park. You can walk along the path, go catch/release fishing, or play a game outside to enjoy the fresh air while getting some much-needed exercise. This will help provide your child with some time away from their computer screen and gives them the opportunity to explore the outdoors.
Play Board Games. Another great way to spend time with your kid is playing board games. Children love being challenged and using their brain to innovate creative ways to strategize. Play games that are fun for everyone such as Monopoly, Life, Uno, Candy Land, or Catan to create long lasting memories.
Get Creative! Another pandemic parenting idea to help your child expand their mind and relax is getting creative. Draw in sketchbooks, make fun crafts, and paint masterpieces together to bring out your child's creativity. This can help your child relax after school and gives them the opportunity to use their imagination.
Cook together. Everybody loves food, so why not cook with your kid during their free time? Teach them how to make simple items such as chocolate chip cookies or other fun treats. The best part is you'll be able to eat them when you're done.
There's many ways you can take hold of this challenging situation and bring some positivity to your household. Consider planning a few engaging activities to help everyone in the family relax and have fun.
Encourage Your Child's Hobbies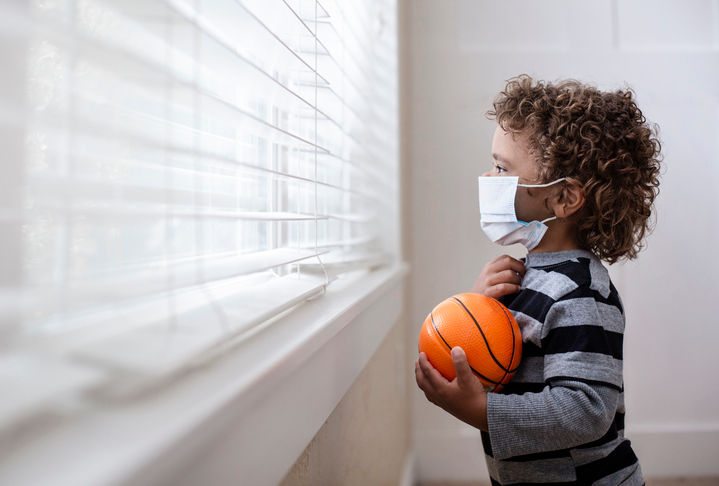 One of the downsides of the pandemic is that many extracurricular activities are canceled or limited this school year. That means your child's missing out on some of the opportunities that used to be available to them in the past.
This can cause some children to feel like they're missing out if they truly enjoyed a certain hobby, whether it's sports, theater, or their favorite school club.
However, it's important that you encourage your child to still actively pursue their hobbies and interests during the pandemic. You'll want to give them positive encouragement and help them continue to grow their interests.
Here's a few ways you can help your child engage in what they're passionate about:
Talk to them if you notice feelings of sadness or depression. Many children will feel isolated now that they can't see their friends at the activities they once enjoyed. Sit down and talk to them about this, and let them know how difficult the limited activities are for everyone.
Find creative ways to keep their passion. If your child likes to sing, encourage them to practice karaoke. If your child enjoys sports, help them practice by playing a few games outside. Encourage your child to continue to grow in their hobby and work on it in their free time.
Tell them not to give up. Continue to be the best advocate for your child by telling them they can pursue their dreams. Encourage them to always work on their goals every single day.
By keeping a positive mindset, you'll be able to assist your child through the challenge of being unable to go to their favorite activity. Take a moment to plan what to say if you start observing negative feelings. Part of pandemic parenting is motivating your child to continue to pursue their dreams.
Be a Positive Role Model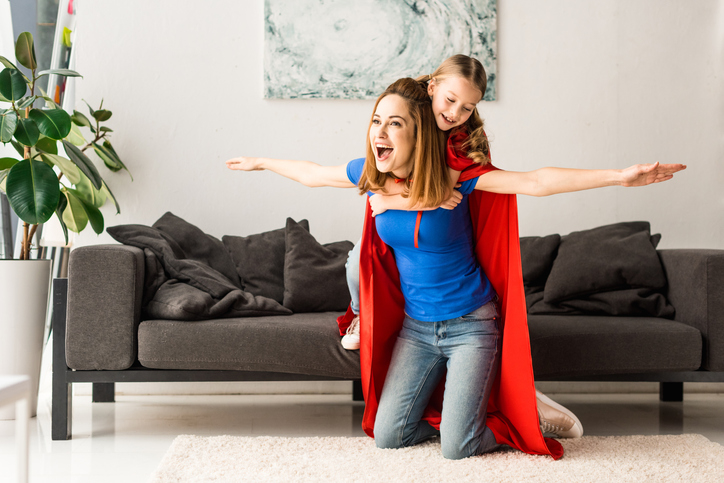 The best way for you and your child to make it through the pandemic is by being a positive role model. Children look to their parents for examples of how they should behave and feel, and you want to lead by example.
That means even when times get stressful, you should give a positive spin when talking to your child. You want to help guide them through this year as your family navigates all the rapid changes the world has been making.
Here's a few ways you can be a positive role model during the pandemic:
Follow all of the same safety precautions you set for your child on yourself. From wearing a mask in public to washing your hands before eating, you want to make sure you're upholding the same standards you're teaching your child. This will help encourage your kid to wear their mask and follow all of your state and local protocols. If your child has a question about any of these, answer them honestly and let them know how these rules keep them safe.
Don't complain. Complaining about a major event getting cancelled or a delay in production of your favorite television series can instill negative feelings on your child. You don't want them to feel like life's been ruined, so avoid complaining about anything that could make them feel doubt or depression.
Continue to care for yourself. Self-care is incredibly important to maintain during the pandemic, especially now that you're home almost every day. Continue to eat healthy, practice good hygiene, and maintain a balanced lifestyle as much as you possibly can. Your child will worry if your health begins to decline or change, so make an effort to continue to care for your wellbeing as much as possible.
Being a guide for your child will help encourage and inspire them through these challenging times.
Saber Healthcare Supports Positivity During These Times
Here at Saber Healthcare, we know how difficult dealing with the pandemic is. Our company's healthcare heroes have continued to provide care and support to the residents and their families we serve throughout these challenging times.
If you'd like to learn more about Saber Healthcare and the services we provide, click here.
Saber Healthcare is an organization dedicated to providing consultant services to long term care providers. This article is for informational purposes and is not meant to be seen as professional advice. Please consult with a medical expert before relying on the information provided.