Commitment + Clinical Leadership = Better Outcomes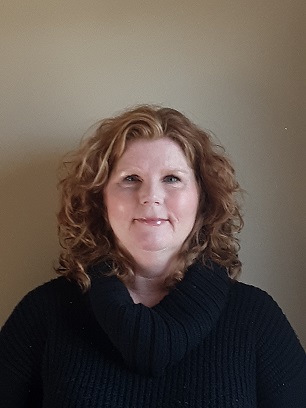 Tips for Creating a Resume and Applying to Jobs
Jan. 23rd, 2021
When looking for a job, creating the perfect resume and filling out applications can be stressful and time-consuming. Luckily, there are many great professionals out there who can talk you through this process and make it a little easier on you.
To learn more about how to create a resume and successfully apply to a job, we talked with Nancy Pehanic, Talent Acquisition Specialist at Saber Healthcare Group Community Support and Development.
Most of Pehanic's career has been in the healthcare field. She has been working in long term care for thirty-one years now, and in Human Resources for about four years. Prior to this role, Pehanic dealt more with marketing and operations. She started out as an Admissions Director, then decided to become an Administrator.
Pehanic joined Saber Healthcare in 2012, working as a mobile Administrator when needed. She then decided to join the Human Resources department in a more permanent role because she was interested in boosting employee morale.
Pehanic later on transitioned into the Recruitment Department with Saber Healthcare's Community Support and Development.
"My favorite part about what I'm doing is the fact that I'm helping someone else do their job," Pehanic said. "I like finding a good candidate that makes things easier for others that are out in the field."
What to Know About Resumes
There are numerous parts to consider when it comes to creating a resume.
We asked Pehanic about all there is to know regarding resumes, such as the skills that recruiters look for. We also noted the similarities and differences between resumes in healthcare and resumes in other fields.
Skills
Pehanic shared that when a Human Resources representative is deciding on what skills they want in a candidate, it depends on the position.
When looking for someone to fill an administrative position, they like to see someone who has proven results. For example, a previous Administrator seeking a new position can easily say they improved census. A good indicator to know the candidate is telling the truth is to have specifics listed on the resume as talking points, such as statistics and numbers.
When hiring a Director of Nursing, a Human Resource representative will want to see star rating or return to hospital rate, among other things.
Similarities
"Healthcare or not, I focus on the longevity," Pehanic said.
Pehanic mentioned that the biggest thing that she looks for, as well as other recruiters, is the job history in terms of longevity.
If someone works somewhere for three to six months then hops to another job or company, that may be a big red flag. There is a chance that it's not the company, but the person instead.
Depending on position, a Human Resource representative will look at the prospective employee's background and experience. For example, if a position is more executive level, they will want to look at education and experience.
What Differentiates a Resume in Healthcare
Most resumes inside and outside of the healthcare field will be very similar. The major difference will be someone's experience or lack thereof in healthcare.
Pehanic said that in the healthcare field, they prefer someone who has a healthcare background.
Healthcare is so much different than most fields because of the rules and regulations, and knowing these is important.
Someone coming in with experience outside of healthcare will be used to different things in the day-to-day life.
What to Know About Applying to Jobs
When it comes to applying for jobs, there are many things to consider. Here is some advice Pehanic has for anyone who is seeking a job.
Pehanic said if someone is currently in school and aspires to work in healthcare, it would be great if they could get an internship in a healthcare setting that to give them experience.
For people who are interested in Administrative positions, Pehanic suggested gaining experience as a department head in a facility.
Many people right out of school have a degree but lack experience. The experience you have in healthcare is always important.
Pehanic stated that she believes exposure to this type of setting is important, but unfortunately, it's not always a priority because of the need for nurses today.
Rejecting an Application
Many applicants have had the experience of applying to a job and not hearing back at all. You may wonder if there was some reason in particular or if they simply rejected your application.
We asked Pehanic if there is ever a cause for a recruiter to toss an application to the side other than an individual not qualifying for a job.
Pehanic discussed the job hopping issue again. If someone has had multiple jobs or a short length of stay at previous jobs, this is a reason that she would reject a resume. She explained that recruiters may be concerned about an employee's willingness to commit if this is an issue.
Pehanic also added that if recruiters think someone is overqualified, their application may be rejected as well. Although they are fully capable of doing the job and have experience, it is highly unlikely an experienced candidate will stay at a job where they are overqualified. Most recruiters do not want to simply fill a spot just for an employee to use it as a stepping stone.
What advice can you share?
We could all use advice from a Human Resources representative as far as resumes and applying to jobs.
Pehanic shared some tips for resumes, as well as applying for jobs.
Tips for Resumes
Be specific and measurable with examples on what you've accomplished.
Do not overwhelm recruiters with a resume that is 3-4 pages long. Highlight your most recent experience.
Highlight your skills and qualifications at beginning of the resume.
Tips for Applying to Jobs
Pehanic also shared some advice on applying to jobs.
Pehanic said that someone seeking a job should apply to as many positions as they think they are qualified for. The more applications you can put out, the more visibility you have, and the better opportunity you have of getting an interview.
Pehanic added that if a company has rejected your resume once, it doesn't look good if you keep applying there for that same position. You should wait before applying for another position within the same organization.
Saber Healthcare is Thankful for our HR Team Members
Saber Healthcare is thankful for our Human Resources team. Thank you, Nancy Pehanic, for sharing your knowledge with us and providing us with advice on resumes and applying to jobs.
If you're interested in a job with Saber Healthcare Group, check out our opportunities here.
Saber Healthcare is an organization dedicated to providing consultant services to long term care providers. This article is for informational purposes and is not meant to be seen as professional advice. Please consult with a medical expert before relying on the information provided.