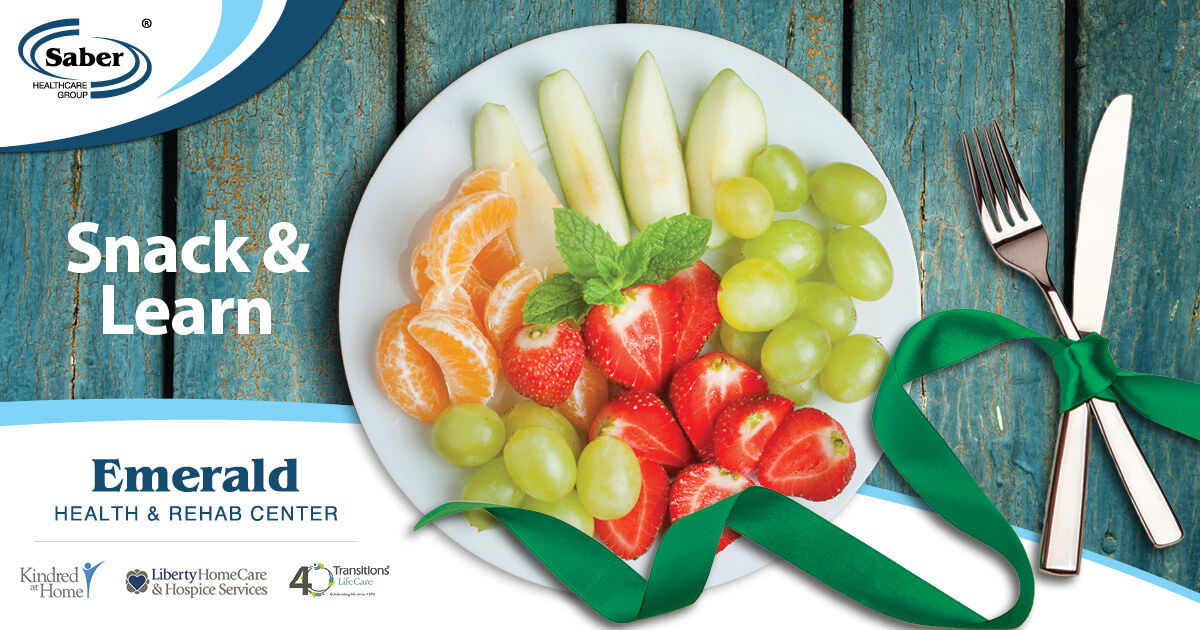 Snack and Learn with Emerald Health and Rehab Center
Date: Oct. 22nd, 2019
Time: 2:00 PM - 3:00 PM
Emerald Health and Rehab Center is pleased to present the final session in the 2019 Snack & Learn Series. The final series session will be held on October 22 from 2 - 3 P.M. We hope that you will join us. Light refreshments will be served.
The topic on October 22nd is "Advanced Directives/5 Wishes," presented in partnership with Transitions LifeCare.

Please RSVP to: Olivia Moffett at Olivia.Moffett@saberhealth.com or (910) 651-1390.