Saber Healthcare Blog & Newsroom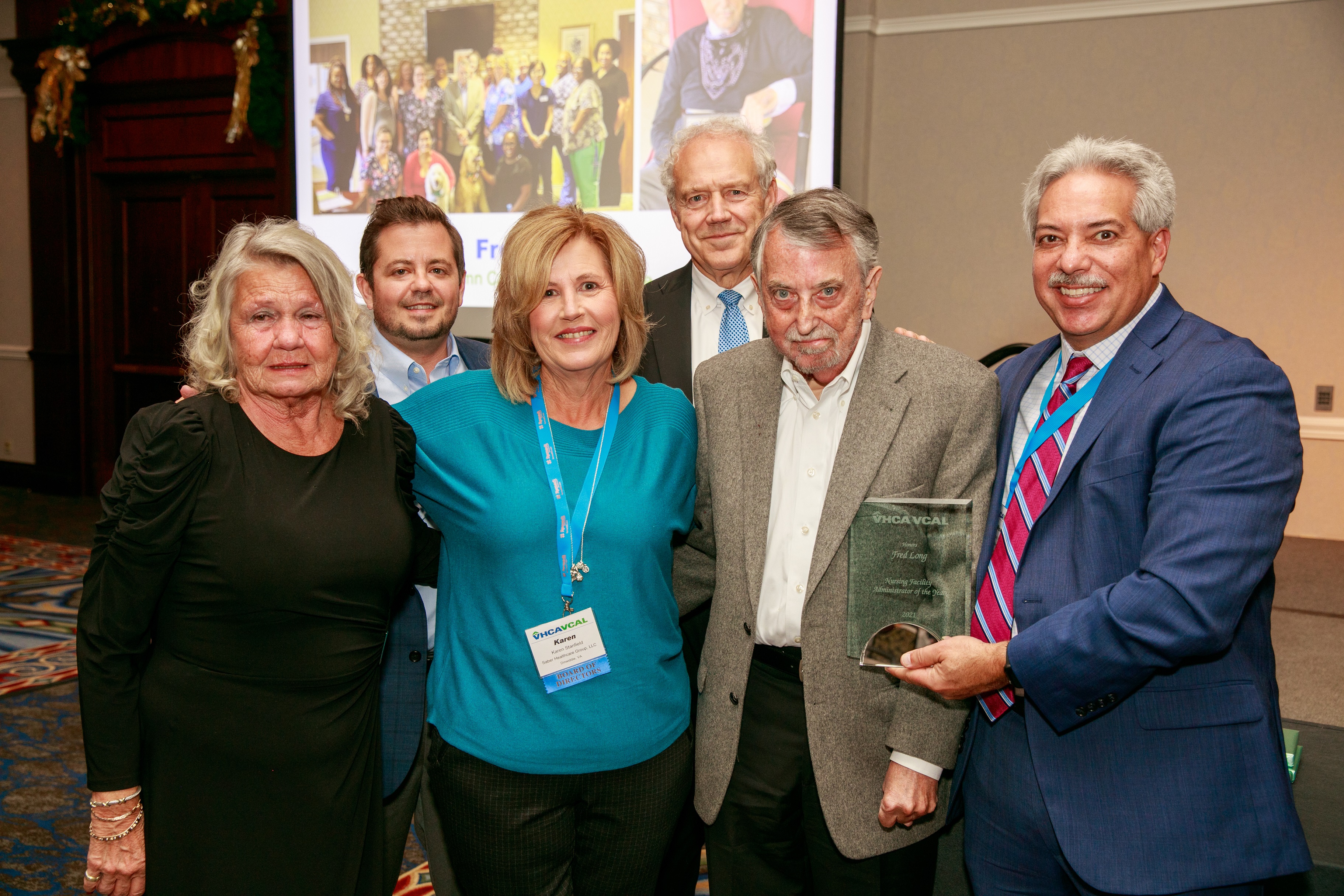 Saber Employee Wins Statewide Award
Nov. 16th, 2021
Photo credit: Michael Wilson
Fred Long Recognized as Nursing Center Administrator of the Year
Mechanicsville, Virginia – Fred Long, Administrator at Autumn Care of Mechanicsville, has been named the 2021 Nursing Center Administrator of the Year by the Virginia Health Care Association-Virginia Center for Assisted Living (VHCA-VCAL). This award recognizes a nursing center administrator for outstanding statewide leadership in long term care administration within the Commonwealth.
Long was recognized for his diligent work, strategic thinking, and fearless leadership. These values and guiding principles have left an impression on those he has worked with and are being passed on to new caregivers and leaders in Saber Healthcare's communities.
"I would not be where I'm at today without the guidance, support, and leadership that Long has given me and so many others in this profession," Karen Stanfield, Chief Operations Officer at Saber Healthcare Group, shared.
In the letters supporting Long's nomination, many people wrote kind words about how his leadership guided and supported them. One of the letters included, "There's a reason he's considered the 'sage' of Virginia administrators. For many, they would not be where they are today were it not for his confidence in them."
Long has been a leader in his role, acting as the association's committee chair, being a work group participant, and frequently attending programs. He started his career as a Director of Nursing in 1987 and has been an administrator in long term care since 1990. He has served as a preceptor to more than a dozen successful administrators.
Long has been an outstanding mentor with his experience and established a legacy in this industry. He is known for his passion in long term care, resident advocacy, and the positive influence on so many of the caregivers and leaders in long term care. Saber Healthcare is excited to see Long awarded for his continuous outstanding performance.
About VHCA-VCAL: VHCA-VCAL is a member-driven organization dedicated to advocating for and representing the interests of over 280 of Virginia's nursing care centers and assisted living communities, the 29,000 residents they serve through the selfless efforts of nearly 30,000 dedicated care-giving staff. We're proud of our role as the Commonwealth's largest association representing long term care. VHCA's strength, effectiveness, and integrity are significantly enhanced by the diversity of its membership which includes proprietary, non-profit, and government-operated facilities dedicated to providing the highest quality of care.
About Saber Healthcare Group: Established in 2001, the Cleveland-based company has grown from two skilled nursing facilities to more than 115 skilled nursing and assisted living facilities in seven states (Ohio, Indiana, Pennsylvania, Delaware, Virginia, North Carolina and Florida). Saber's "On the Cutting Edge of Healthcare" philosophy has spurred its growth and the company to implement greater healthcare knowledge and technologies to serve residents and patients in better ways.