Saber Healthcare Blog & Newsroom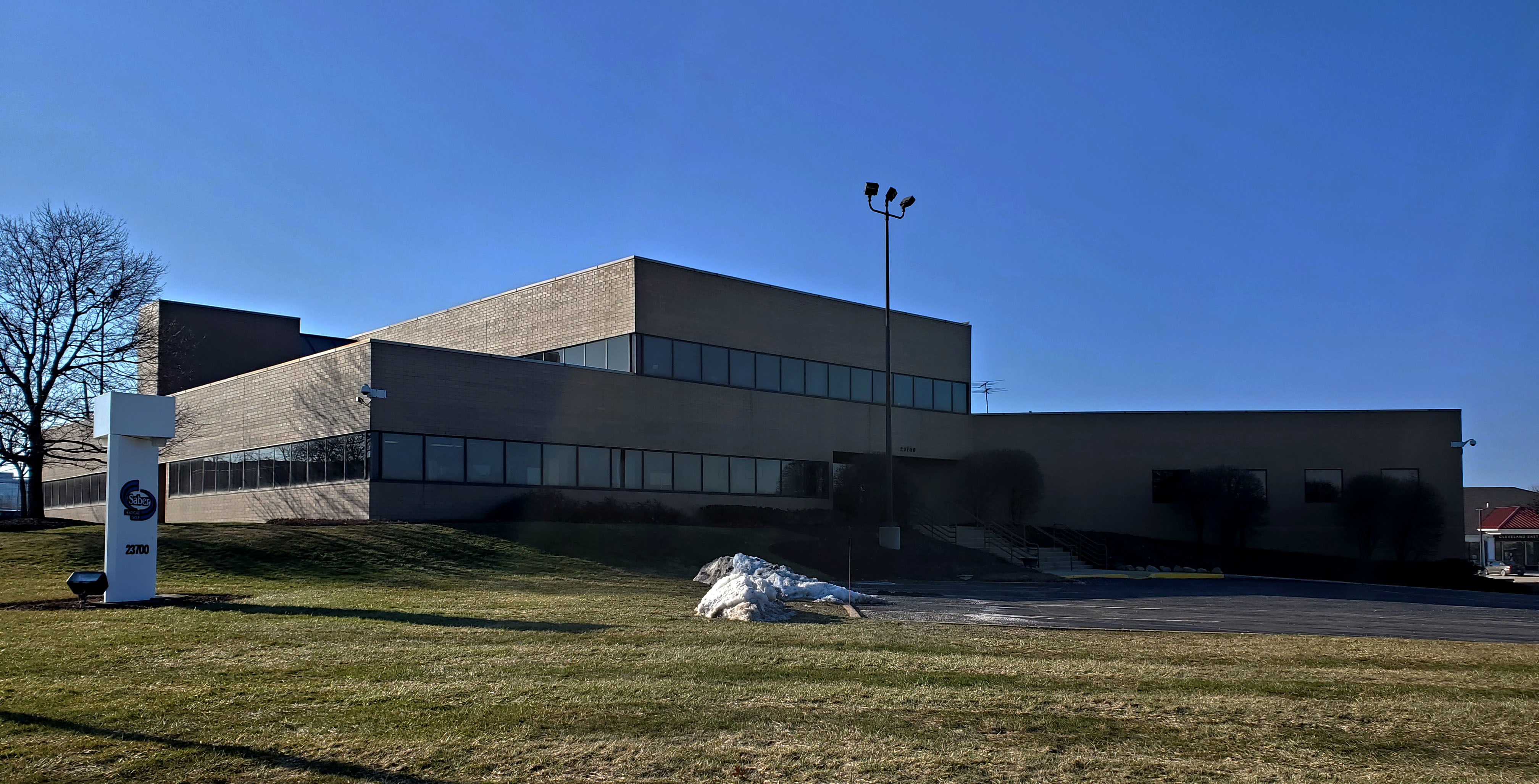 Saber Healthcare Builds All-New Community Support Center
Apr. 9th, 2021
Saber Healthcare's Community Support and Development Team moves to Beachwood
Beachwood, Ohio – Saber Healthcare is excited to announce that the all-new office, officially called the Saber Community Support and Development Center, is currently open and operating in Beachwood, Ohio. This new office is where the Community Support and Development team works to assist our buildings located in all seven states.
The Saber Community Support and Development Center's mission is to give our buildings the resources they need so that they can continue to focus on providing high quality care for our residents. Departments including human resources, IT, accounting, business development, payroll, and more are all located in the new office.
The new office includes state-of-the-art conference rooms with comfortable seating as well as monitors for presentations. These conference rooms have an innovative glass-wall design that allows for the rooms to feel open and welcoming.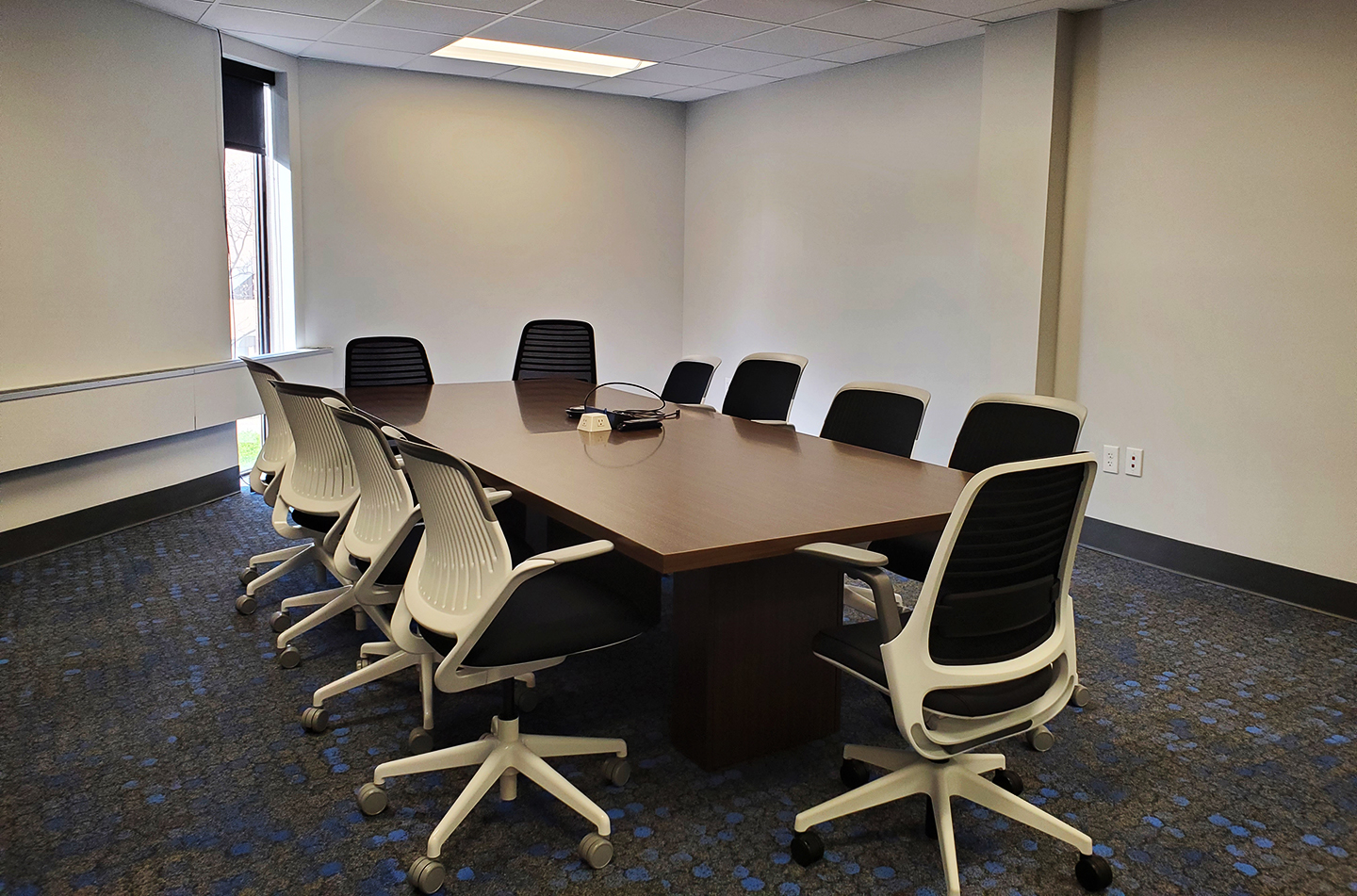 Saber's community Support and Development Center also gives its employees their own spacious workstations with brand new office equipment to foster employee productivity. These workstations are well-lit and are organized by department to encourage collaboration.
Another unique feature of the office is the break room, which has brand new seating areas, two refrigerators, and coffee machines.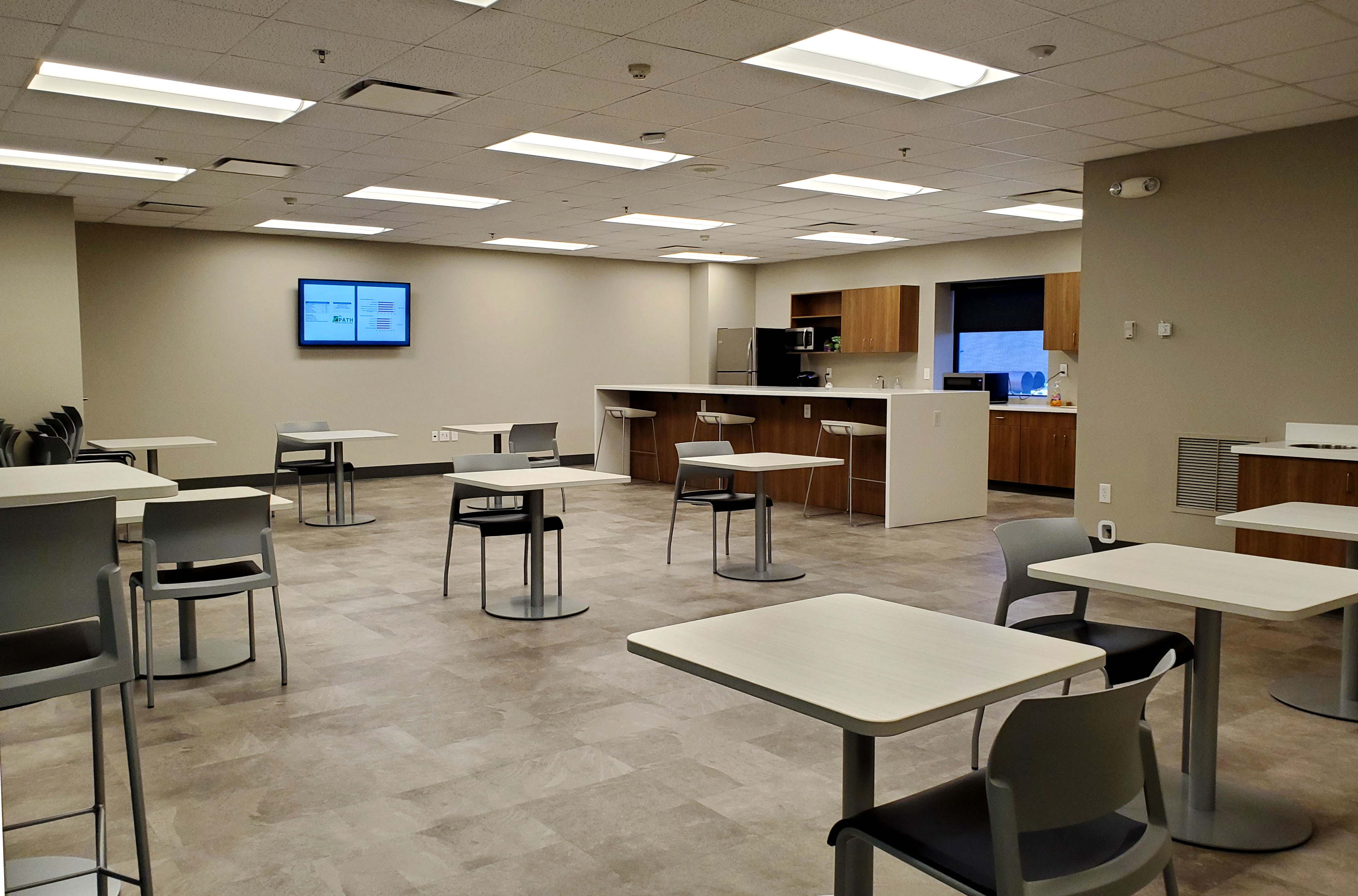 The new office is still currently ongoing construction, but there are plans to build a training kitchen. This is where the dietary team's leadership will develop and test food items that will be served in buildings. Saber Scratch, a program headed by Chef Moe Elmaher, is a program to improve the quality of meals while still meeting their nutritional needs.
Furthermore, there will be an employee gym that will be available to our staff in the near future.
There are also safety precautions put in place at the new office, such as masks and social distancing, to help keep our employees safe. The spaces are regularly cleaned throughout the day, and hand sanitizer as well as wipes are available to help employees clean up.
We're excited for our employees to begin their journey working in the Community Support and Development Center, and we look forward to the opportunity of better serving our residents by providing our employees with the tools they need for success.
About Saber Healthcare Group: Established in 2001, the Cleveland-based company has grown from two skilled nursing facilities to more than 105 skilled nursing and assisted living facilities in seven states (Ohio, Indiana, Pennsylvania, Delaware, Virginia, North Carolina and Florida). Saber's "On the Cutting Edge of Healthcare" philosophy has spurred its growth and the company to implement greater healthcare knowledge and technologies to serve residents and patients in better ways.