Saber Healthcare Blog & Newsroom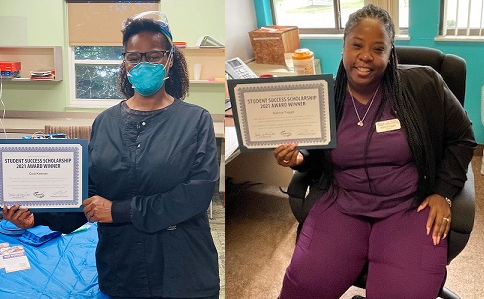 Saber Healthcare Offers Student Success Program
Sep. 24th, 2021
Saber pays for employees to go back to school as part of pilot program
Ohio – Saber Healthcare is proud to announce the launch of a pilot program focused on helping employees receive scholarships for an accredited program in Nursing, Respiratory Therapy, or Healthcare Administration. Our team surprised six employees in the state of Ohio with scholarships.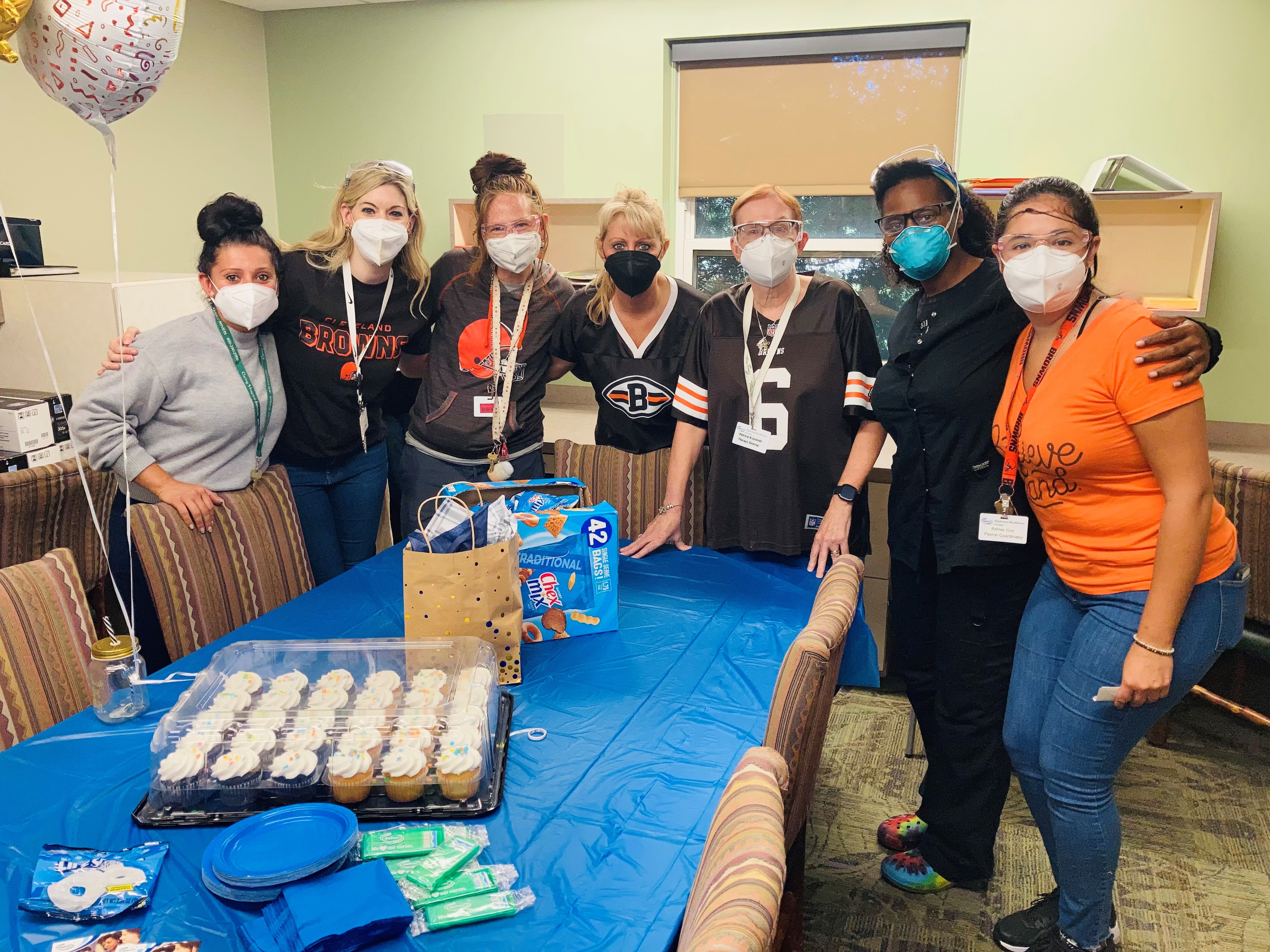 Sarah Whitesel, Director of Respiratory Programs & Student Success Program at the Community Support & Development Center, pitched the idea of helping Saber's employees go back to school to Bill Weisberg, CEO of Saber Healthcare. Whitesel believes there are people with a passion and a purpose to care for others, and she wanted to help identify and support those individuals.
"When people have a passion to take care of people, it's infectious," Whitesel shared.
She explained to Weisberg that if they could find employees who were passionate about healthcare, Saber could give them the opportunity to pursue their dreams. Weisberg agreed to her idea, and they designed the program to allow the winning employees to enroll in an accredited school this fall.
Saber Healthcare launched the Student Success Program in 13 facilities across the Cleveland, Akron, Columbus, and Dayton areas. Prospective students had to be current employees, as well as receive a nomination from their supervisor or Administrator. Then, each applicant completed an application which included a written essay and recommendation letters.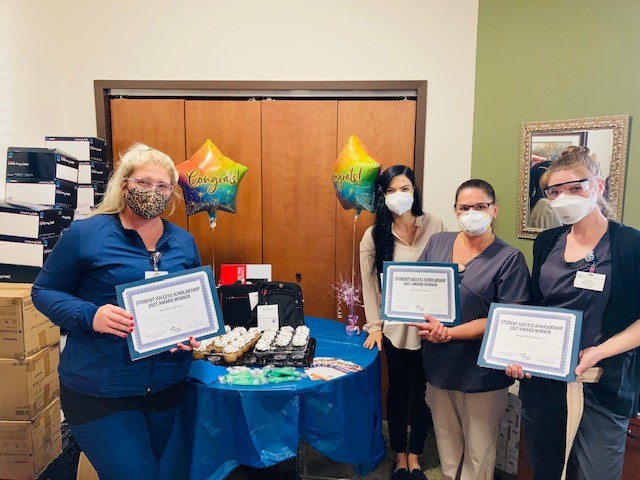 The six lucky winners will receive reimbursement from Saber to pay for an approved 2-4 year program in either Nursing, Respiratory Therapy, or Healthcare Administration.
While completing the program, the student will work at least 24 hours a week at a Saber facility. Upon completion of the program, the student will work full time for the length of their program, which could be 2-4 years. Saber will also match the student with a mentor who can provide them with support and encouragement.
Whitesel is excited about this program, and if successful, she plans to expand this opportunity to more of Saber's employees. She believes that if we invest in those who want to work in the healthcare field, then they'll be the next leaders providing quality care to our residents in the future.
About Saber Healthcare Group: Established in 2001, the Cleveland-based company has grown from two skilled nursing facilities to more than 120 skilled nursing and assisted living facilities in seven states (Ohio, Indiana, Pennsylvania, Delaware, Virginia, North Carolina and Florida). Saber's "On the Cutting Edge of Healthcare" philosophy has spurred its growth and the company to implement greater healthcare knowledge and technologies to serve residents and patients in better ways.