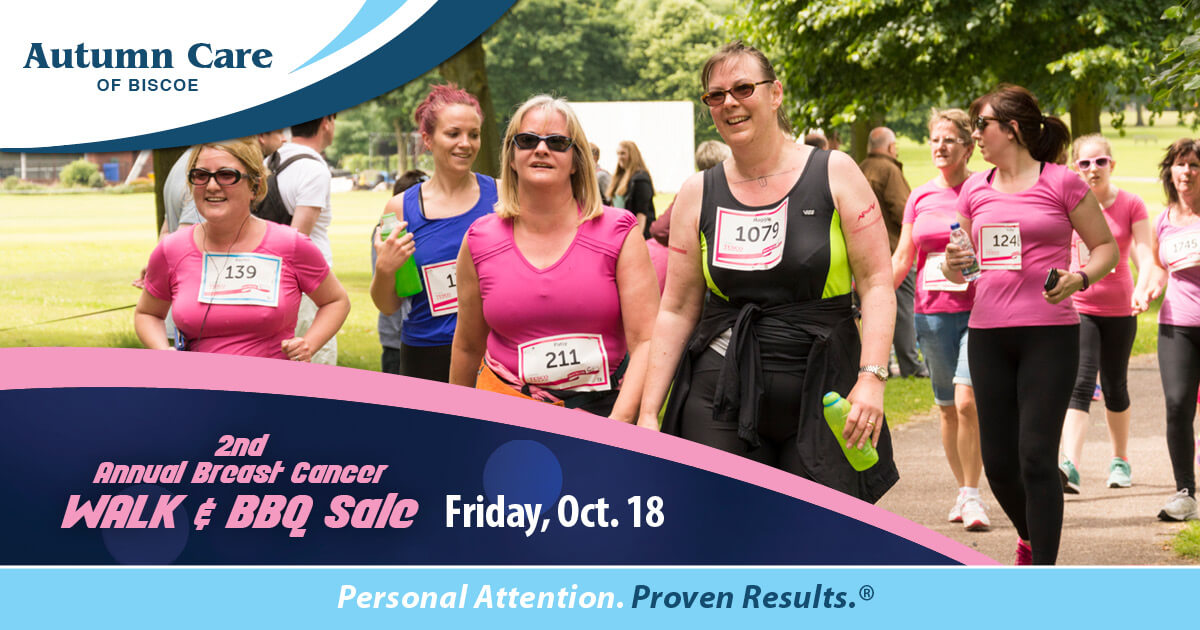 Autumn Care of Biscoe: 2nd Annual Breast Cancer Walk and BBQ Sale
This event has already taken place.
Autumn Care of Biscoe will be hosting the 2nd Annual Breast Cancer Awareness Walk & BBQ Sale on Friday, October 18.

The Awareness Walk will be from 10:30 a.m. to 11:30 a.m. Following the walk is the BBQ sale, which includes a BBQ sandwich, chips, dessert, and drink for $7. The sale will start at 11:30 a.m. and will end at 2:30 p.m.

While you're here, come meet our new Administrator, Tina Billings. We are excited to have Tina join the team at Autumn Care of Biscoe! Complimentary tours of our facility will also be provided.

Have any questions about our festivities? Give us a call at (910) 428-2117.