Saber Healthcare Jobs
Discover a Rewarding Career in Senior Health Care
Our mission is simple: provide quality health care to everyone we serve. Working alongside seniors is not just a job - it's a calling.
If you're interested in making a difference in the healthcare field, explore our current job opportunities across each of our communities. You'll be able to make a difference in the lives of our residents as well as their families and friends.
Find a Pathway for Your Career Development
We provide numerous career development opportunities for those who join our team! A few opportunities listed below are given to our employees to help them achieve their career goals.
Sponsored Nurse Aide Training Classes
Become a Nursing Assistant (STNA/CNA) and start yourself on a path to a rewarding career that allows you to make a positive impact. We offer a program to sponsor your training and certification that can quickly jumpstart your healthcare career.
School Partnerships/Scholarships
We have partnered with several schools to offer our employees an opportunity to further their education and earn a degree. Some of those schools offer virtual programs to help give you flexibility in your education. Our partners include: Hondros College of Nursing, ECPI, American Public University, Ashland University, American Military University, and University of St. Augustine.
Our Student Success Program launched in 2021 and offers a full scholarship to qualified employees who wish to pursue their career in Nursing, Respiratory Therapy, or Healthcare Administration.
Continuing Education and Development
With the understanding that Learning is always evolving, there are several programs designed for our team members to improve their skills including leadership development, continued education opportunities, clinical mannequin training, hands-on culinary training, internships, and pathways for development. Our communities continue to provide avenues for growth and allow our staff to be true leaders and coaches of their communities.
Come Join an Organization that Cares!
We value our team members with compassion, warmth, and great attention to detail. We want both our residents and team members to feel like they're part of our family.
We have established a Saber Strong Employee Hardship Response Program to assist our employees who are experiencing difficult and often tragic situations.
We are also proud to offer a safe environment to protect our team members with state-of-the-art air filtration systems, PPE, and the practice of solid infection control procedures.
Testimonials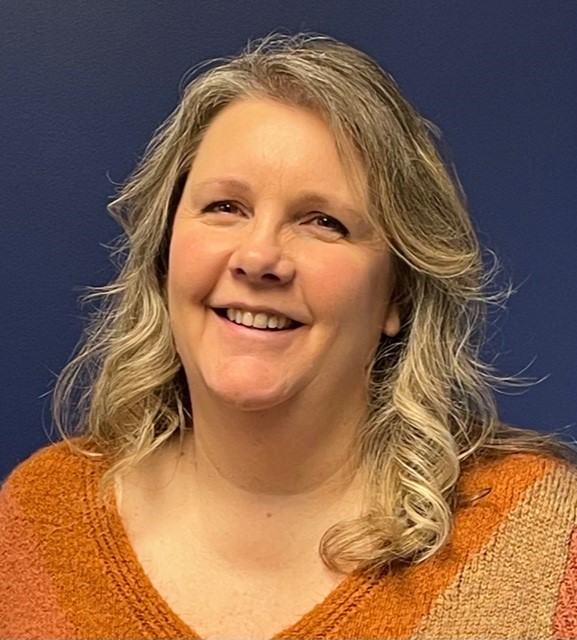 "I love working at Saber Healthcare. I think the people I work with are the biggest reason. I think we all work well as a team, and that is not as common as you might think. I can go to anyone in any department with a question or request and they are always ready to help. This is across our communities and here at the support and development office. I know we are a big company and are spread out over different states, but even as big as we are I get more of a family business feeling over the working for a "big business" feeling. I have worked in both settings and there is a difference. So I thank you all for making my job a place I look forward to coming to each day. "
- Renee Rosenlieb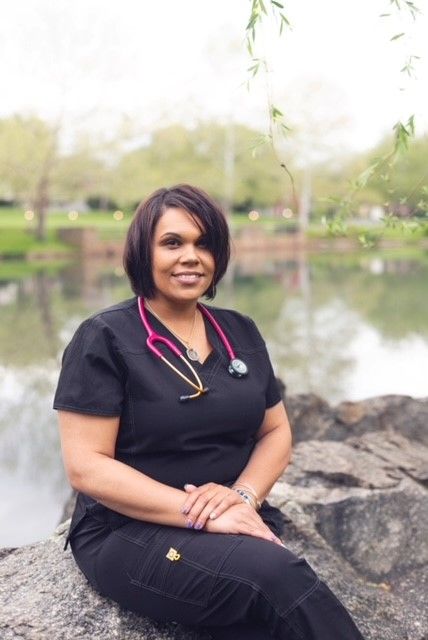 "I have had the pleasure of working at Monroe Health and Rehabilitation since 2006, a Saber Healthcare Group facility since 2018. It is more than just a job because I am able to work every day where I feel supported by a company with true values. I am also allowed to do what I love to do, and that's taking care of people. "
- Luv Berkley
"It made me feel really good because it helped me out when I was in a tough situation. It helped me get back on feet and get me started again. I appreciate everything each person does. I am so grateful to those that contribute (to the Saber Strong Foundation) because it certainly helped me. Don't be hesitant, go ahead and donate. It helps out in many places for many people. "
-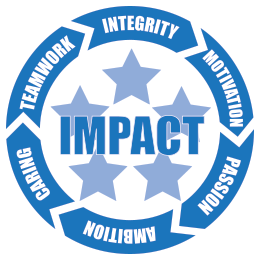 Making an IMPACT
It's one thing for an employer to say they value service to patients and their families. At Saber, we set out to prove it by rewarding those who put their whole hearts and heads into delivering excellence in care.


One way we do this is through our IMPACT program. IMPACT recognizes those employees who demonstrate our values of Integrity, Motivation, Passion, Ambition, Caring and Teamwork.


Nominated by residents, families, visitors or their coworkers, IMPACT nominees and winners are celebrated at their facilities each month. Winners, chosen from a drawing of nominees, receive certificates and prizes and are entered into a quarterly IMPACT employee drawing for bigger rewards.
Saber is looking for employees who want more than a job. If you are someone looking to make an IMPACT, talk to us about joining our team.
Employee Benefits with the Saber Advantage:
At our communities, we offer multiple benefits and advantages such as:
Medical, Dental, and Vision
Long Term / Short Term Disability
Employer paid Life Insurance
Other optional Insurance Plans
Wellness Program
Competitive Salaries
401K
Employee Referral program
Tuition Discount Programs
Paid Time Off (PTO)
Employee recognition program and additional perks
Culture of employees creating an IMPACT!
Benefits vary based on community.

Saber Healthcare Group is made up of people from diverse backgrounds. We value every individual employee's diversity and the positive social movements that help them. Our communities foster a safe, respectful and inclusive environment in which individual differences and the ways in which everyone contributes are recognized. We are committed to equality and do not tolerate discrimination or prejudice.