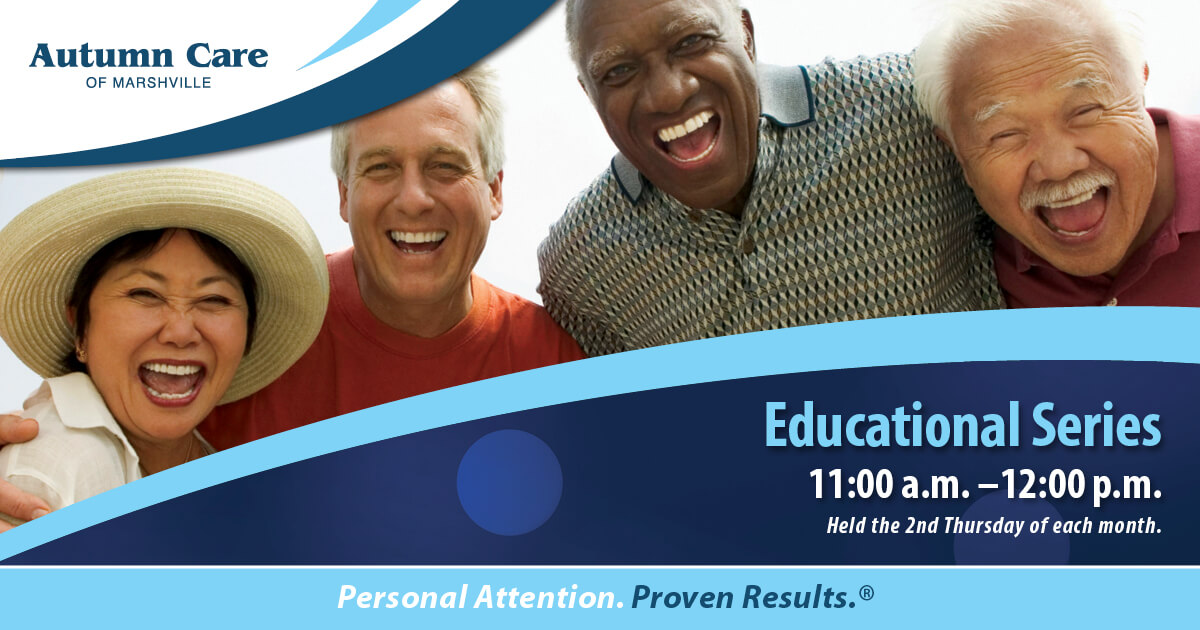 Autumn Care of Marshville's Educational Series: S.H.A.R.E.
This event has already taken place.
Autumn Care of Marshville is partnering with Visiting Angels​ to introduce an Educational Series titled S.H.A.R.E.: Solutions for Healthy Aging and Resource Education.
The series will be held on the second Thursday of each month starting February 14 from 11 a.m. to 12 p.m. at our facility. Lunch will be provided for those who attend along with give-away items.
Call 704-218-1780 or email Brittany Kearney at Brittany.Kearney@saberhealth.com to reserve your seat.
We are excited to begin the series, and will see everyone in February!