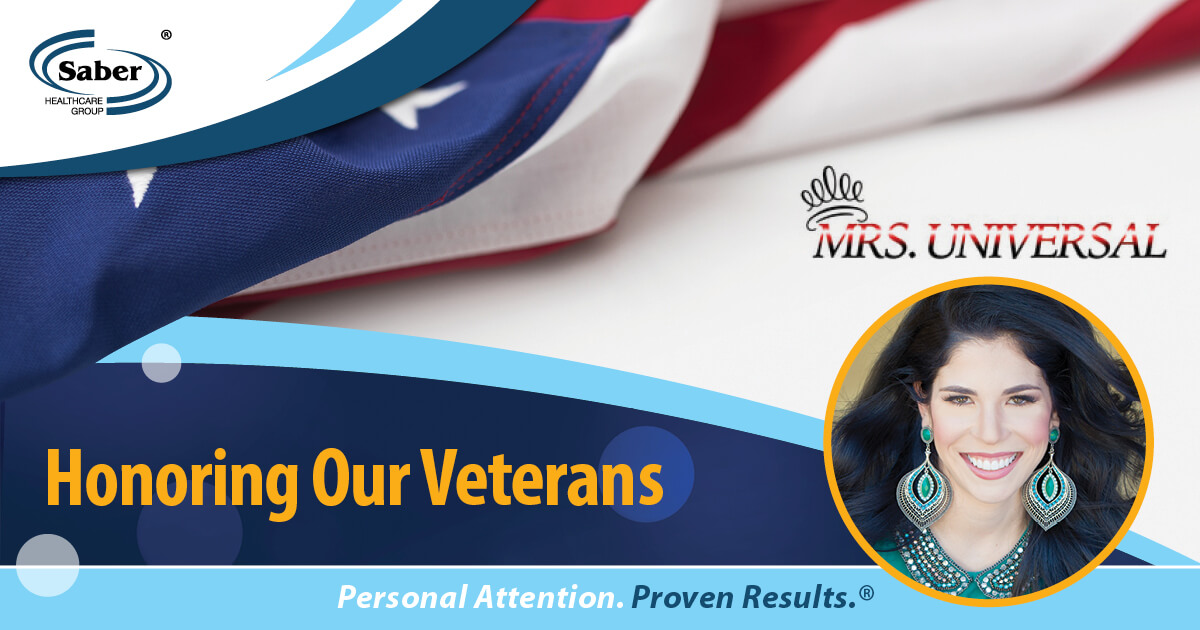 Autumn Care of Raeford Veteran's Pinning Ceremony
This event has already taken place.
Autumn Care of Raeford is honoring our facility veterans and Raeford community veterans on Wednesday, November 7th from 2:00 p.m. to 3:00 p.m. with a pinning ceremony.
Along with the pinning ceremony, we will be hosting Mrs. North Carolina Universal, Christy Hinnant. She will be our guest speaker to speak about "Increasing Awareness of Veterans"- An understanding of what veterans have to offer within their community and state.
We will be providing light refreshments for the ceremony as well.
We are honored to be hosting this amazing event and look forward to seeing you there.