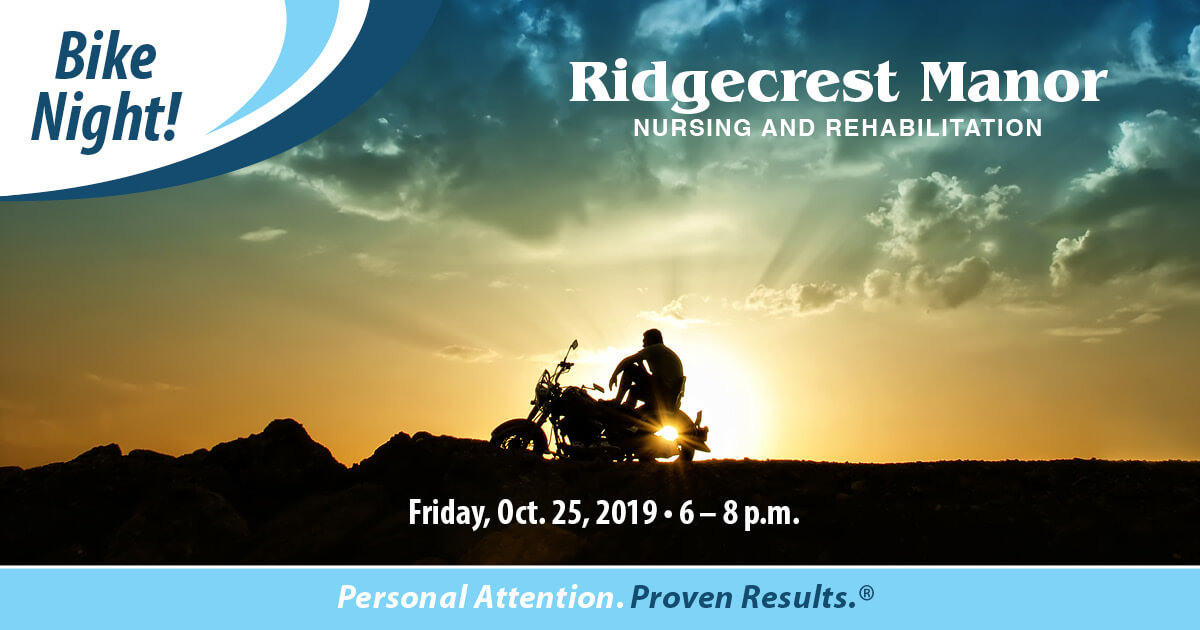 Bike Night at Ridgecrest Manor
This event has already taken place.
Ridgecrest Manor is hosting our first community event, Bike Night, on Friday, October 25, 2019, from 6 p.m. to 9 p.m.

Please join us for bikes, hamburgers, hot dogs, and drinks! Bikes from several local bike associations to include Combat Vets Association of TN.

We'll see you there!