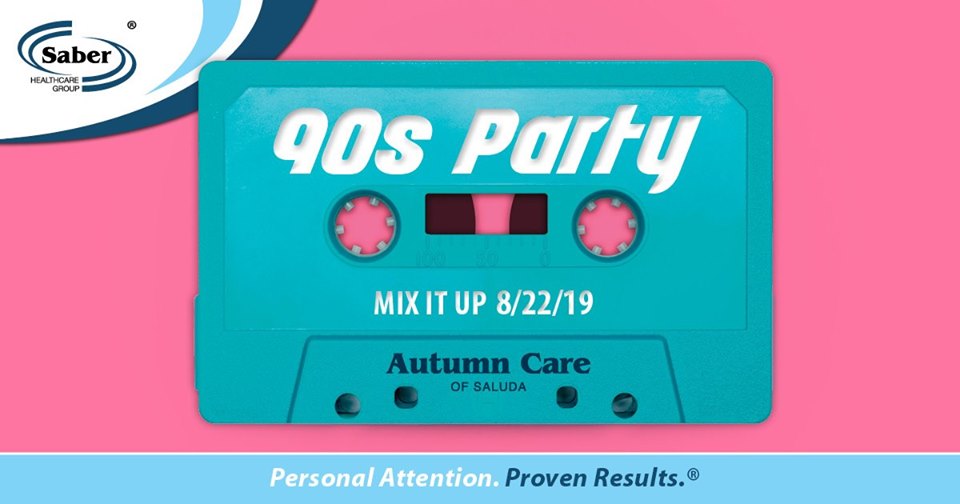 Block Party at Autumn Care of Saluda
This event has already taken place.
Join us on Thursday, Aug. 22 from 5 p.m. to 7 p.m. to enjoy light refreshments, sodas, colorful decor, music, dancing and all sorts of fun in the courtyard.

For additional information, contact Jessica Campbell, Admissions Director, at (828) 620-0013 or Jessica.Campbell@saberhealth.com.