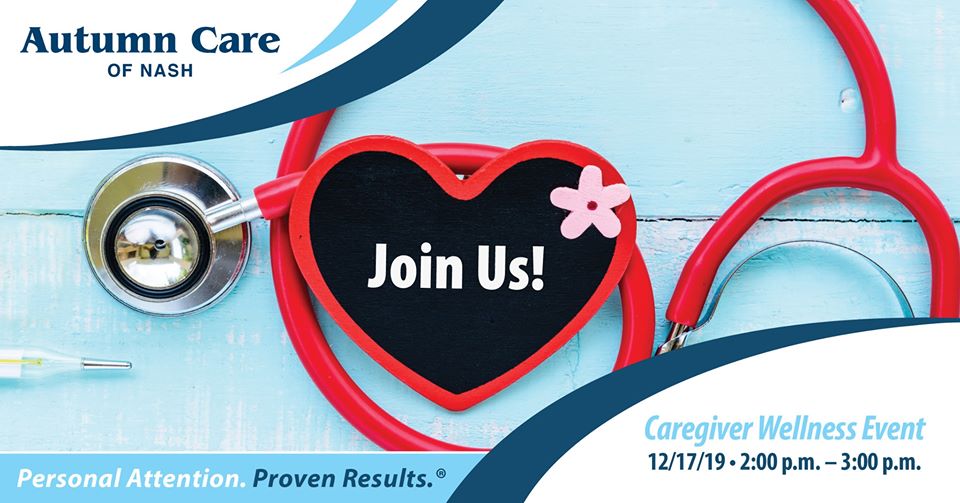 Caregiver Wellness Event at Autumn Care of Nash
This event has already taken place.
Caregivers of our community are invited to join us on December 17 for an educational wellness event from 2 p.m. to 3 p.m.

Autumn Care of Nash welcomes Amada Senior Care as they will present an educational presentation on caregivers' wellness and taking care of themselves.

RSVP to Pam Morris, Admissions Director, at (252) 462-0070 or Pam.Morris@saberhealth.com by December 16 to reserve your seat.