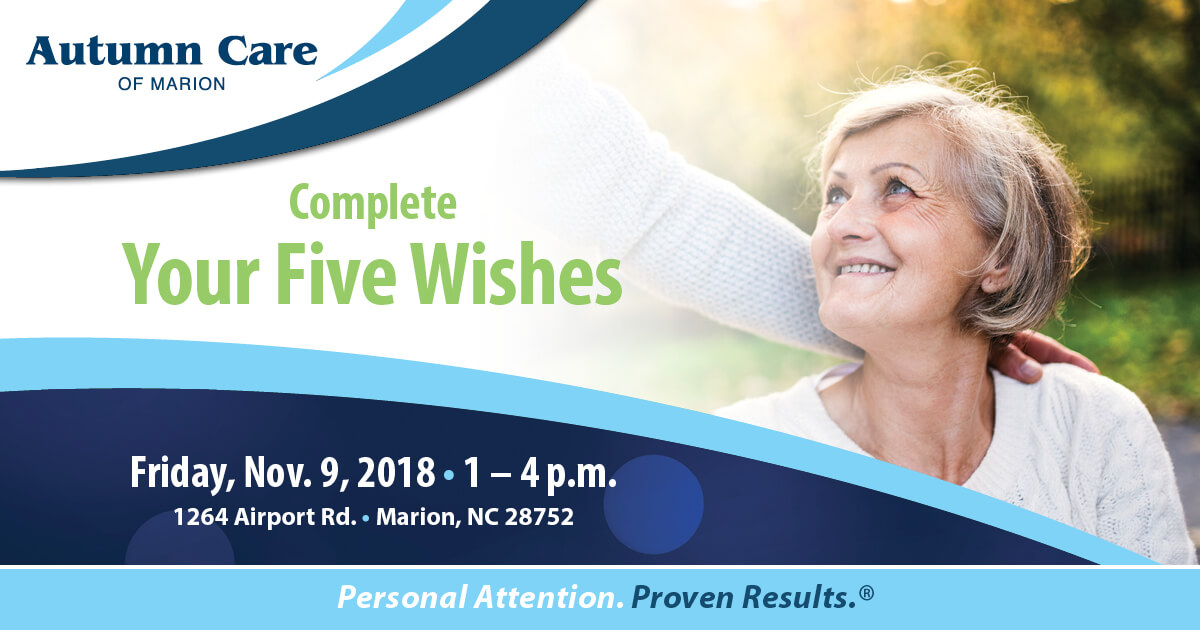 Complete Your Five Wishes
This event has already taken place.
Join Autumn Care of Marion and Care Partners Hospice & Palliative Care of McDowell, Mackenzie Holland to learn more and to complete your FIVE WISHES.
Five Wishes is an advance directive that is described as a "living will" which includes Medical Power of Attorney with a heart and soul.
Light refreshments will be provided.