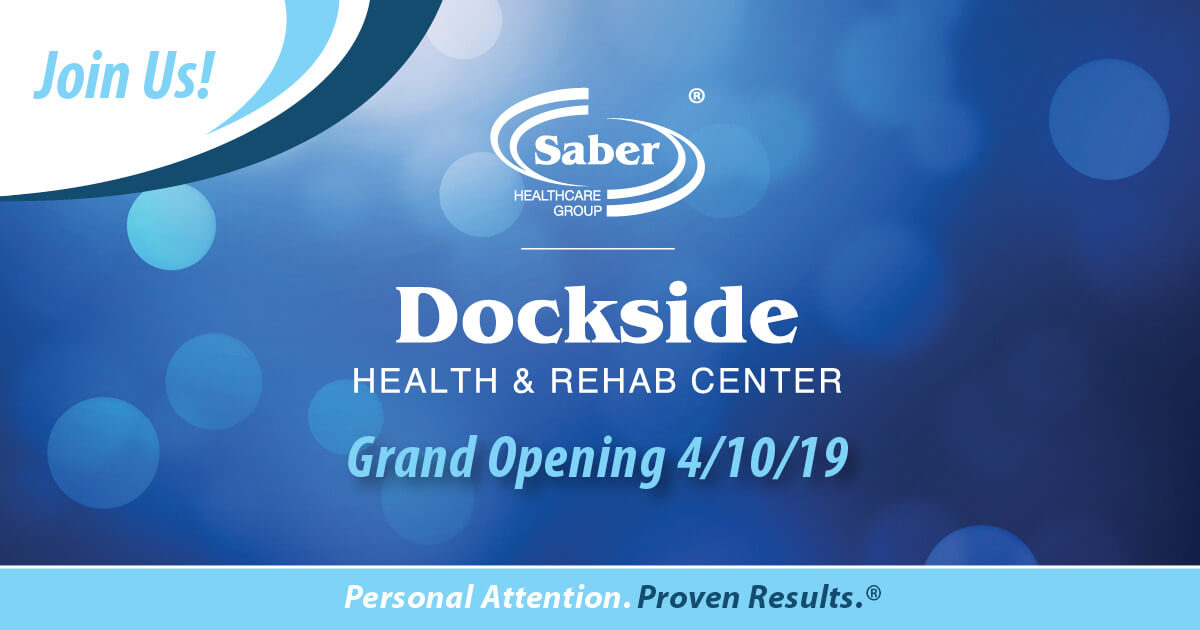 Dockside Health & Rehab Grand Opening
This event has already taken place.
Dockside Health & Rehab Center will be hosting our grand-opening event on Wednesday, April 10, from 3-6 p.m.
The event is open to the public to come and tour our brand new 30-bed addition to our facility. You will also have the opportunity to meet our entire team, mingle with friends, enjoy food and beverages while enjoying some live entertainment.
This is going to be an amazing opportunity to check out all of the new changes that happened to our facility during rennovations. We are extremely excited to show off how beautiful these rennovations turned out and can't wait to see you here!