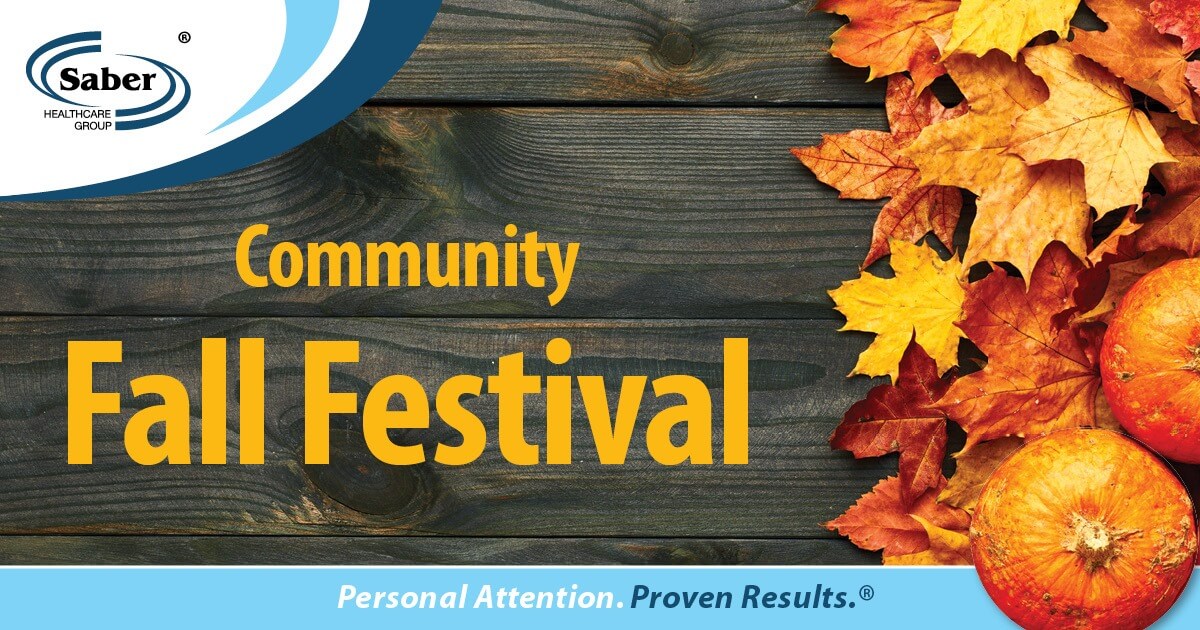 Fall Festival Open House at Meadowview Assisted Living
This event has already taken place.
Come join us for fall festivities while getting to know our staff and facility amenities!

Our open house will be held on-site on September 26, from 5:30 p.m. to 7:30 p.m.

Please RSVP to Aaron Edgerton by calling (919) 989-4848 or emailing at aaron.edgerton@saberhealth.com.