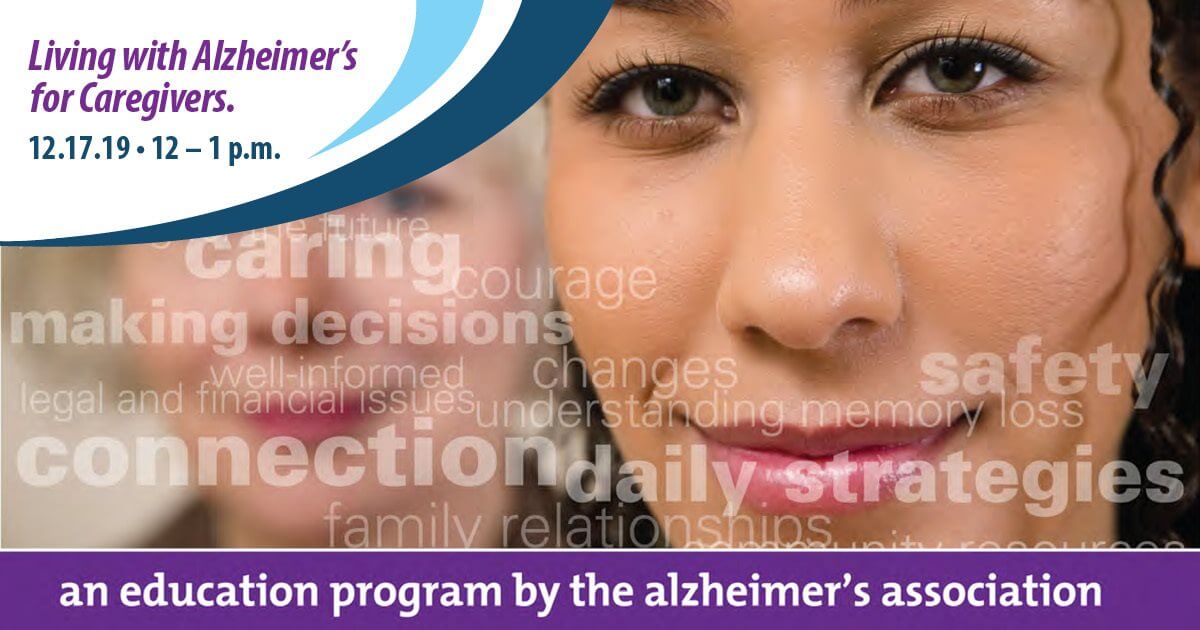 Living with Alzheimer's for Caregivers
This event has already taken place.
Join us on December 17 from 12 to 1 p.m. for an educational program about Alzheimer's disease presented by the Alzheimer's Association.

Please RSVP to (800) 272-3900.

We look forward to discussing this topic with you and answering any questions.