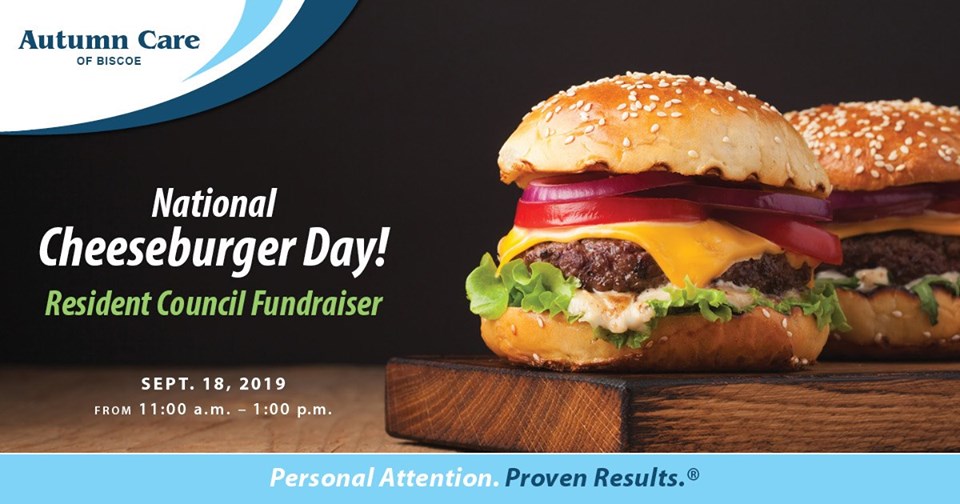 National Cheeseburger Day
This event has already taken place.
Join us at Autumn Care of Biscoe for the Resident Council Fundraiser on September 18 from 11 a.m. to 1 p.m.

Come enjoy a Biscoe Burger anyway you like it, in addition to a complimentary tour. On the tour, you'll have the opportunity to meet the team and learn more about our facility and the programs we offer.

THE $5 COMBO INCLUDES:
a delicious cheeseburger, all toppings, a bag of chips and a soft drink.

RSVP by calling us at (910) 428-2117.