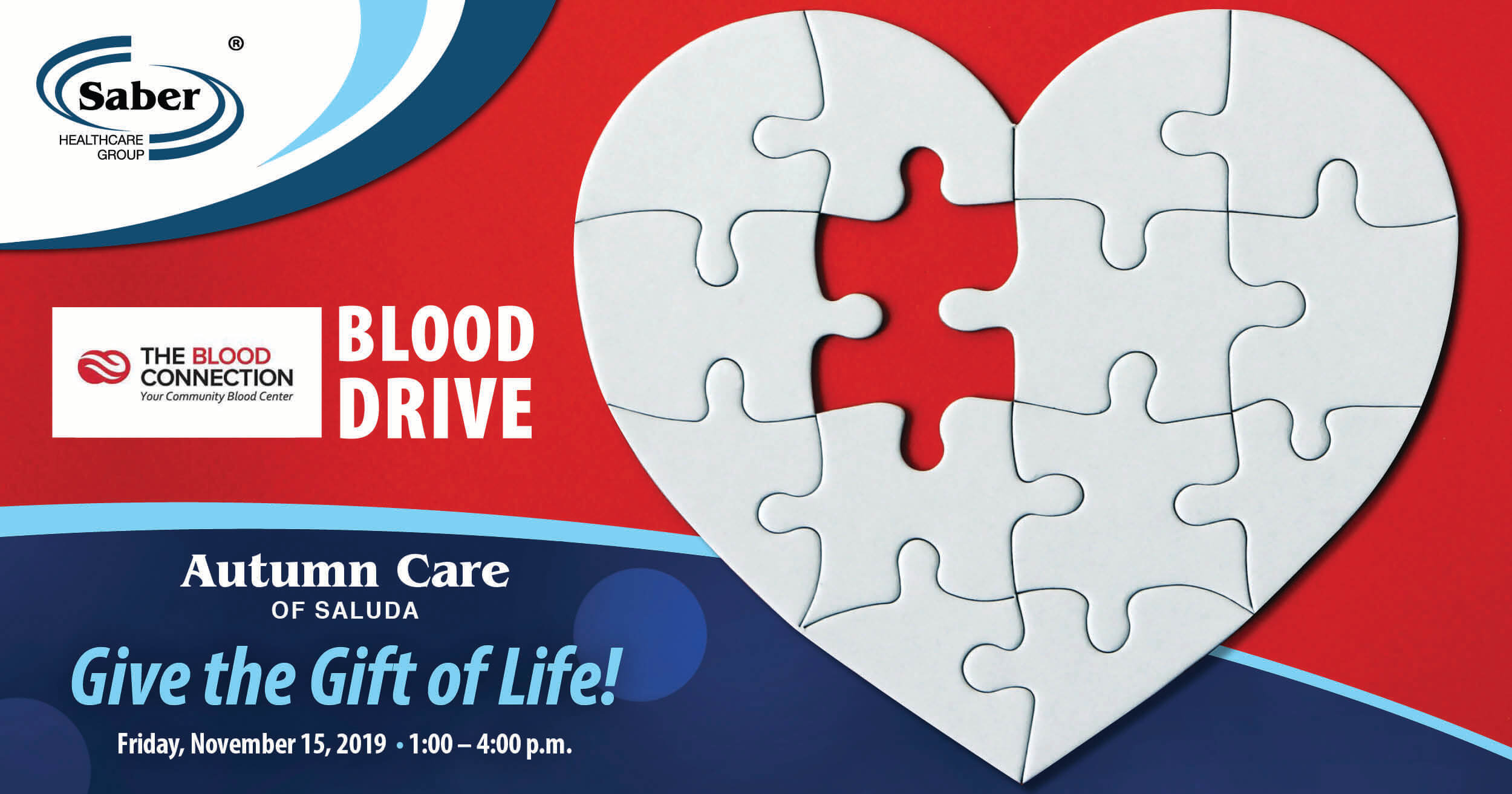 November Blood Drive at Autumn Care of Saluda
This event has already taken place.
The need is constant. The gratification is instant. Give Blood! Join Autumn Care of Saluda for The Blood Connection Drive.
All Donors will receive a $20 Walmart gift card, courtesy of The Blood Connection. Light refreshments will be provided to all donors.
Sign up today by contacting Jessica Campbell, Admissions Director, at Jessica.Campbell@saberhealth.com or (828) 620-0013.