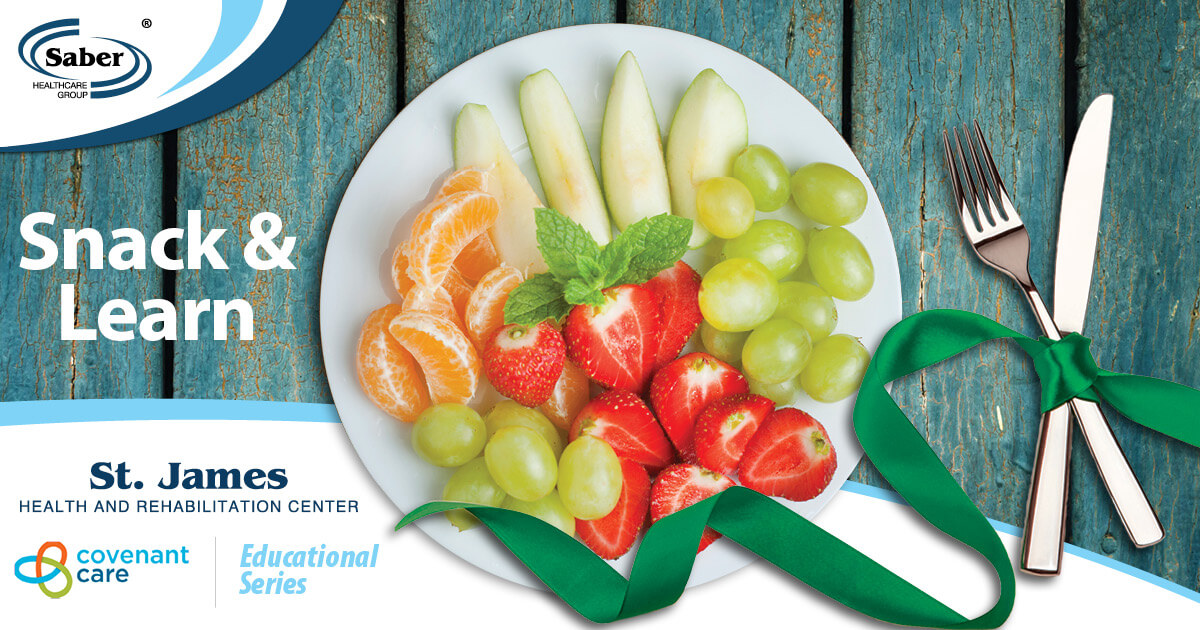 When is the Right Time to Consider Hospice Care?
This event has already taken place.
St. James Health & Rehab and Covenant Care are pleased to present a Snack & Learn Series. The series will be held the 3rd Tuesday of every month from 2 - 3 PM until November of 2019. We hope that you will join us. Light refreshments will be served.
June 18th's topic is: When is the Right Time to Consider Hospice Care?

Please RSVP to: Darla Barber at Darla.Barber@saberhealth.com or by calling us at (850) 694-1829