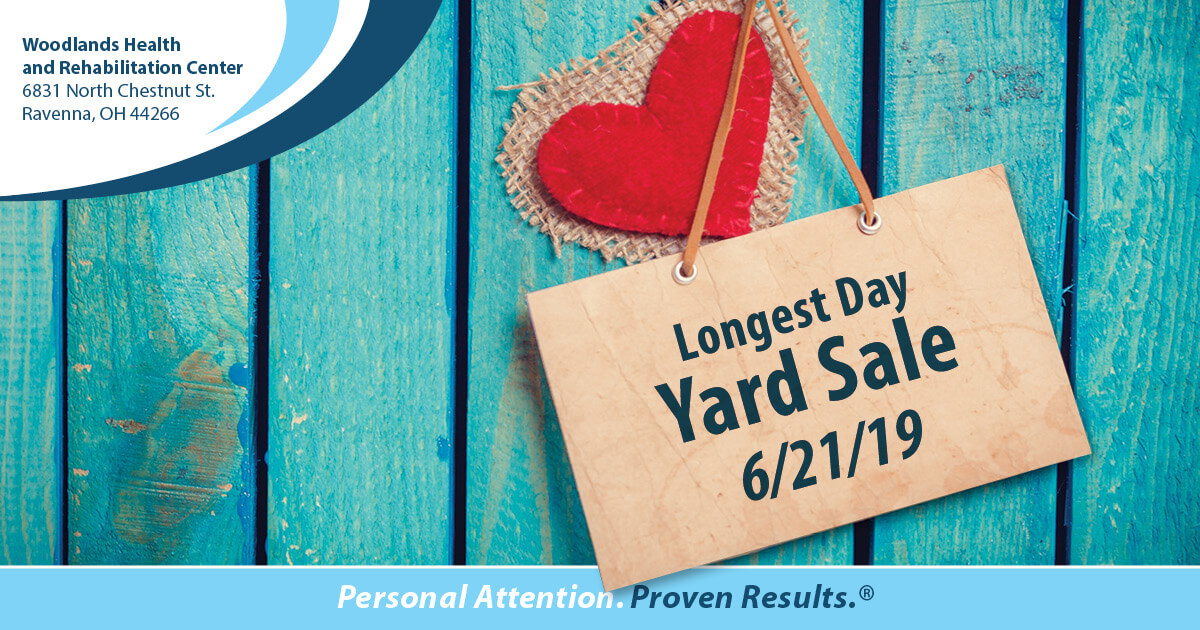 The Woodlands Health and Rehab Center Yard Sale
This event has already taken place.
The Woodlands Health and Rehab Center is happy to announce we are hosting an all-day yard sale on Friday, June 21 from 8 a.m. to 5 p.m.

We appreciate our dedicated staff's commitment and donations from surrounding local businesses and are proud to be a part of the Ravenna community. Join us for a fun day of food and shopping from local vendors featuring household items, clothing, raffles, food/bake sales and much more.

All of the proceeds will go towards the Alzheimer's Foundation.

For any questions about the event, please contact our facility at 330-297-4564.