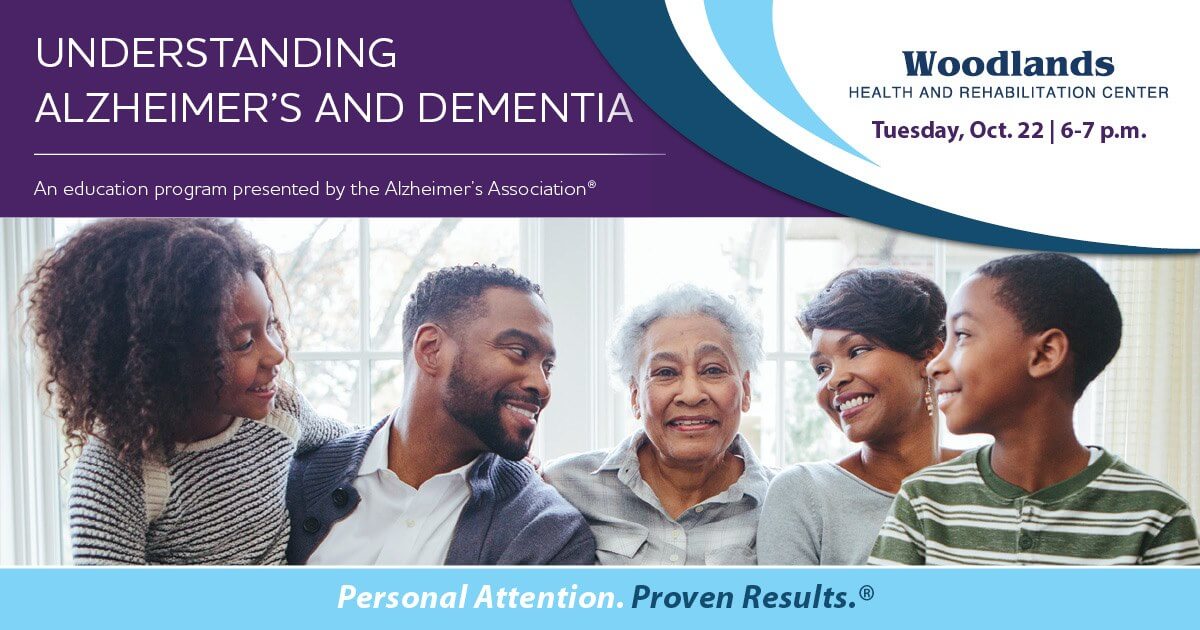 Understanding Alzheimer's and Dementia
This event has already taken place.
In association with Alzheimer's Association: Greater East Ohio Chapter, The Woodlands Health and Rehab Center presents an educational seminar discussing the effects of Alzheimer's and dementia. This program will be on Tuesday, October 22 from 6-7 p.m.

For more information, please call our facility at (330) 297-4564 and RSVP by calling (800) 272-3900.