Commitment + Clinical Leadership = Better Outcomes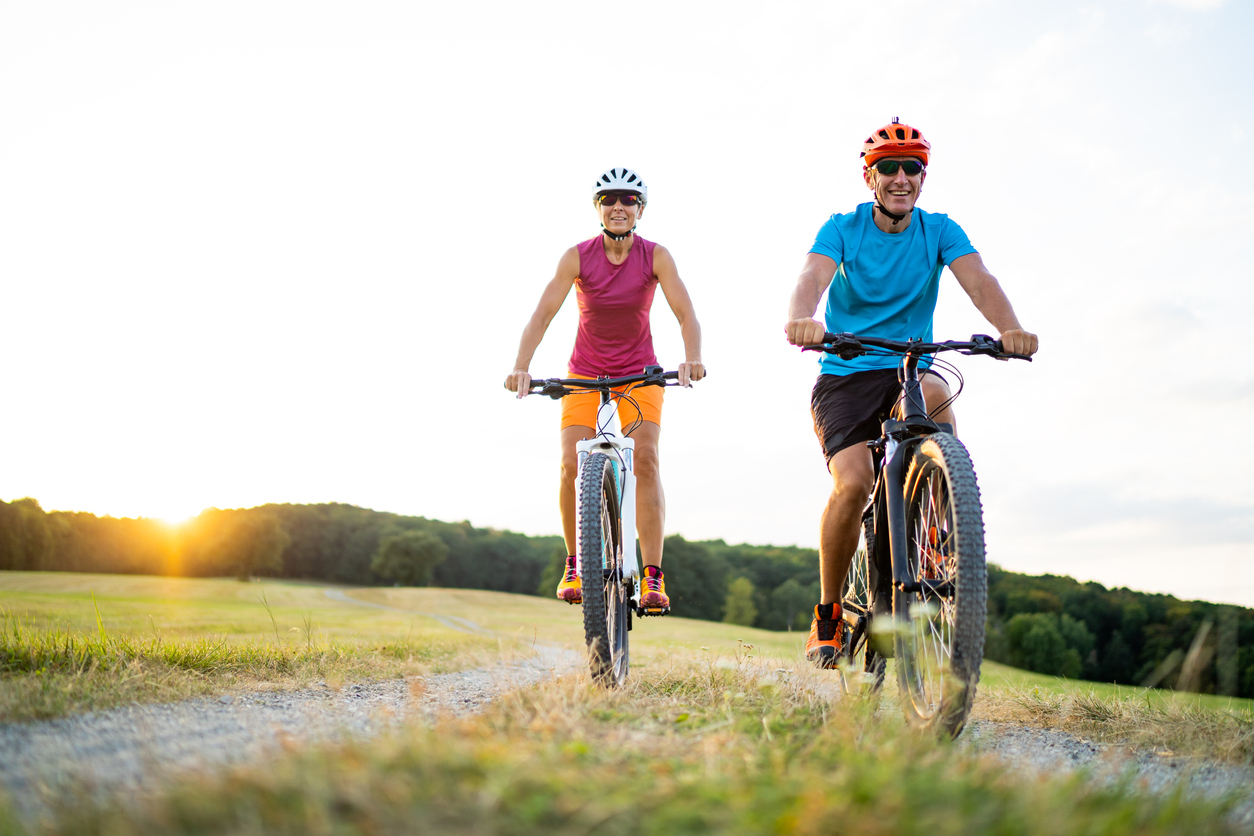 9 Ways to Stay Active This Summer
Jul. 19th, 2021
Summer is the time to get outdoors, enjoy fresh air, and spend some time in the sun. With the great weather, there are endless activities to enjoy during this season.
If you're looking for ways to get up and moving, here are 9 ways to stay active this summer.
Swimming
Many people look forward to summertime because they can enjoy the pool or ocean and swim.
Swimming is a full body workout that's low-impact, which makes it a great exercise for people of all ages.1
Not only is swimming a fun activity, but it's also a great way to burn calories and build muscle. Swimming can help you tone your whole body, while also being safe for your joints.
To work up your endurance, you can also consider trying water aerobics. Water aerobics is a great way to get some exercise in while spending time in the water.
Swimming, and any exercise activity in the water, is a great way to stay active this summer.
Hiking
If you enjoy nature and being outdoors, hiking is the perfect summer activity for you. Hiking can build endurance, strengthen muscles, and tone your legs.
When it comes to hiking, there are many trails available with a range of miles, inclines, and obstacles. To start, choose a short nature trail or visit a park with no hills. When you become more experienced you can hike alongside a mountain with steep inclines if you're looking for a challenge.
If you're a frequent hiker, take a day or weekend trip to a new location this summer and hike a new challenging trail.
Outdoor Games
Summer is the best season to spend time outdoors with family and friends. There is a huge variety of games you can play outdoors.
Here are some options for games to play outside:
Corn hole
Giant Jenga
Yard darts
Bocce
If you're into sports, create a basketball or kickball team to play with friends during the summer. Or, if you're feeling competitive, host a flag football tournament to include more people and schedule a game day.
Playing outdoor games or a sports game is another option that can help you stay active this summer.
Biking
Biking is another fun outdoor activity that can help get you moving this summer.
Biking can help you build balance, burn calories, and strengthen your legs.
If you want to take a ride around your community or explore when you're on vacation, try biking. You can also find a place to rent a bike if you do not own one.
If you want a bit of a challenge, try mountain biking. You can find a trial nearby or make a trip to a local biking trail.
Kayaking
Kayaking is an enjoyable option for a low-impact activity on the water. Kayaking will allow you to tone your upper body while enjoying the sunshine and water.
When kayaking, you build muscle in your arms, chest, and back as you row.
Rental kayaks are usually available at most local lakes and beaches. If you have a state park or recreation center nearby, you can check there for rentals as well.
Water Sports
If you're into more sports and want to try something challenging while out on the water, water sports are worth considering. There is knee boarding, wake boarding, water skiing, and more.
All of these require practice, but they are a good workout once you get the hang of them. There are even classes available that help teach you how to do these water sports.
Try a water sport today and you might find a new summer hobby to keep you active.
Gardening
If you want an easy activity that will get you up and moving around for a bit, try gardening.
Gardening is a pleasant activity that will help you stay active this summer, while also giving you a fun hobby to do the whole season.
You can pick flowers, vegetables, or fruits that you love to plant. You'll spend time taking care of them while they grow and then have a treat to harvest.
To spend more time outdoors in your garden, research different ways to customize and decorate your garden.
Rock Climbing
Rock climbing is an exciting activity that will help you stay active this summer.
Rock climbing takes practice and helps you build strength. There are places that offer rock climbing experiences, and there are even some rock climbing clubs you can join if you really enjoy it.
Take a friend with you to try rock climbing this summer to make it a fun day!
Exercise Class
Exercise classes are a fantastic option if you're looking for motivation and instruction. There are a variety of exercise classes to choose from. You can choose a class that best suits your interests and abilities.
Cycle, barre, dance, and strength training are just a few different options. There are also small group exercise classes if you want more individualized attention.
An exercise class is a safe way to exercise while getting help from the instructor and gaining experience. Try a new exercise class to stay active this summer.
Get Moving This Summer
Saber Healthcare encourages you to find an activity you enjoy and to stay active this summer. Try one of these options or something new today!
To learn more about Saber Healthcare and the services we provide, click here.
Saber Healthcare is an organization dedicated to providing consultant services to long term care providers. This article is for informational purposes and is not meant to be seen as professional advice. Please consult with a medical expert before relying on the information provided.
Sources
"7 Reasons Swimming is Good For Your Body." Saber Healthcare Group, saberhealth.com. May 7th, 2021. Accessed July 13th, 2021. https://www.saberhealth.com/news/blog/health-benefits-of-swimming.