Commitment + Clinical Leadership = Better Outcomes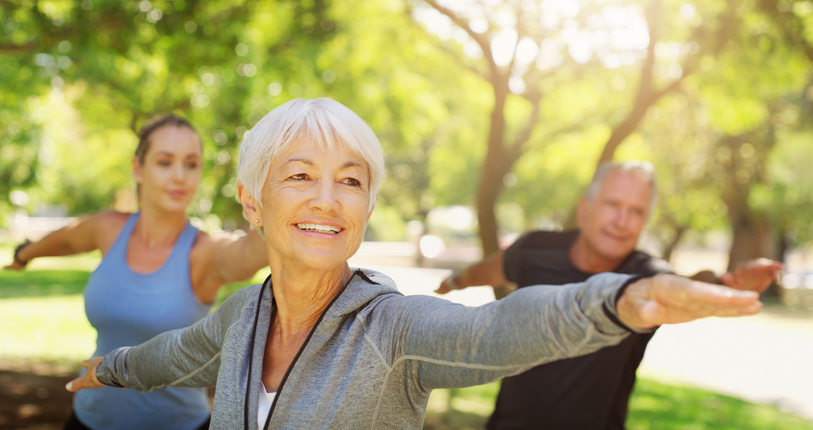 6 Fun Summer Exercises for Seniors
Jul. 22nd, 2020
The warm weather is here and so is the summer: that means this is the perfect time to start exercising again! After all, exercising is the key to maintaining a healthy body as you age.
However, that doesn't mean you or your loved one's body can necessarily handle the same workouts from twenty years ago. It's also important to understand you or your loved one's limitations and consult with a doctor if you're unsure of a certain activity.
We made a list of six exercises for seniors to help get you or your loved one active this summer.
Swimming

Swimming is one of the most effective activities for any age because you can choose to pursue slower workouts or swim laps.
There's a lot of freedom when you swim, from your pace to how much you move. It's also easy to take breaks between workouts and just float on the water.
Here's some of the benefits of swimming, according to swimming.org:
Low impact on the body. Because water supports your body when you swim, you or your loved one doesn't have to worry as much about overstretching your muscles. Water doesn't have the same physical impact jogging or using exercise equipment would.
Full body workout. When your body is submerged in water, you're using all parts of the body to move – arms, legs, etc. There's few activities that allow you to work out all of your joints at the same time.
There's numerous health benefits to swimming. Swimming helps burn calories, improves your mood, and lowers your risk of disease. This is one of the few exercises for seniors that will give all these benefits if you or your loved one consistently pursues it for thirty minutes a day.
As you can see, swimming is a great exercise for seniors because of these benefits and versatile workout options. You or your loved one can adapt your routine as you find what swimming workouts do and don't work.
Consider having you or your loved one join a local community pool this summer to soak up the sun and health benefits!
Walking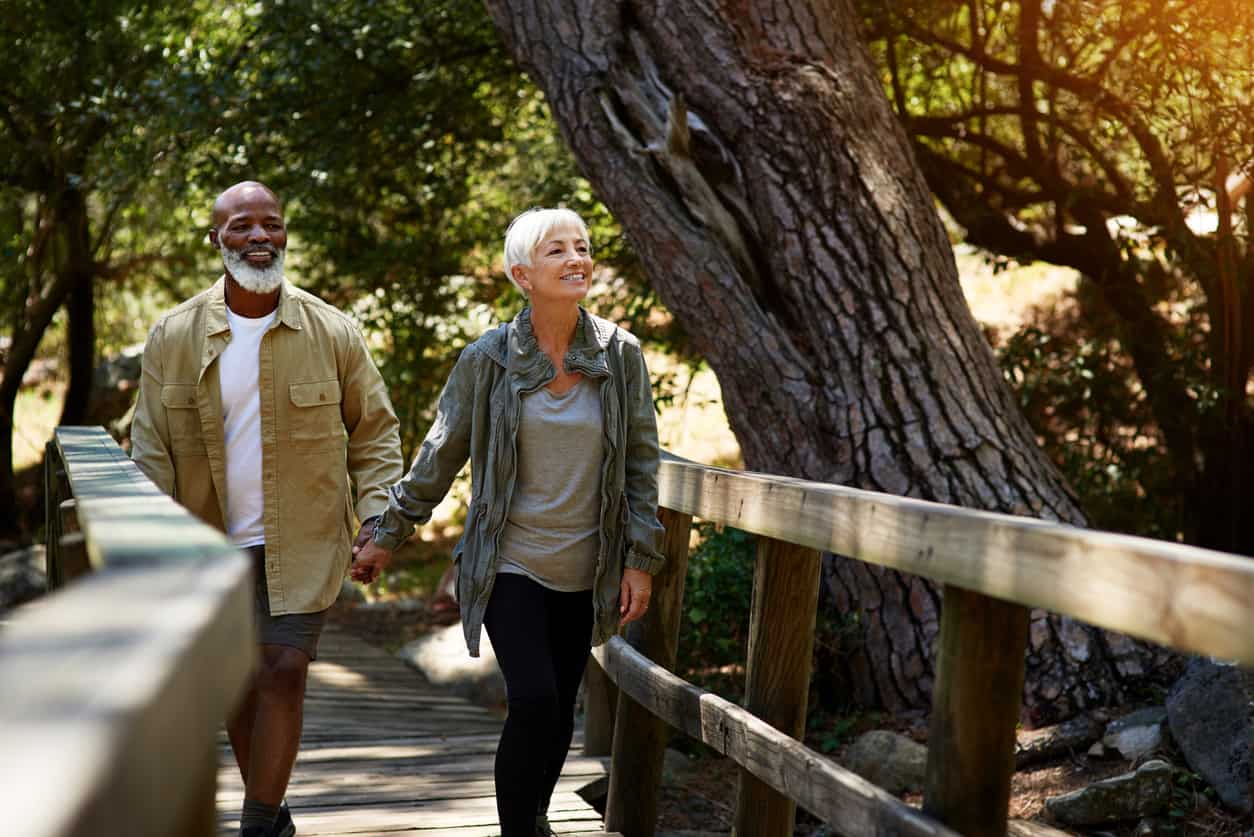 The weather's warm, meaning it's the perfect time to go outside for a walk. There's so much nature to enjoy when taking a trip outdoors.
Walking is one of the best exercises for seniors because it can help empower you or your loved one's joints. When you walk, the muscles in your knees and hips strengthen over time.
Luckily, there's plenty of benefits of walking. Here's some of our favorites from arthritis.org:
Helps burn calories. When you walk, you're burning calories by using the energy stored within your body. This can help you or your loved one lose weight over time and stay healthy.
Walking daily can help improve sleep. Studies show that walking can help you sleep as you age. This is especially true for older women ages 50-75, since women who walk in morning are less likely to experience insomnia.
Prevent bone loss. Walking helps strengthen your bones and prevents bone loss.
Keeps your heart healthy. When you walk, your heart starts pumping and your heart rate increases. Over time, your blood pressure will decrease and your heart will strengthen.
The best part is you or your loved one doesn't need any special memberships or skills to walk; all you need is a nice day and a sidewalk!
Think about enjoying the weather by adding a walking routine into you or your loved one's day. Also, you can always take a friend with you to enjoy the outdoors!
Senior Fitness Classes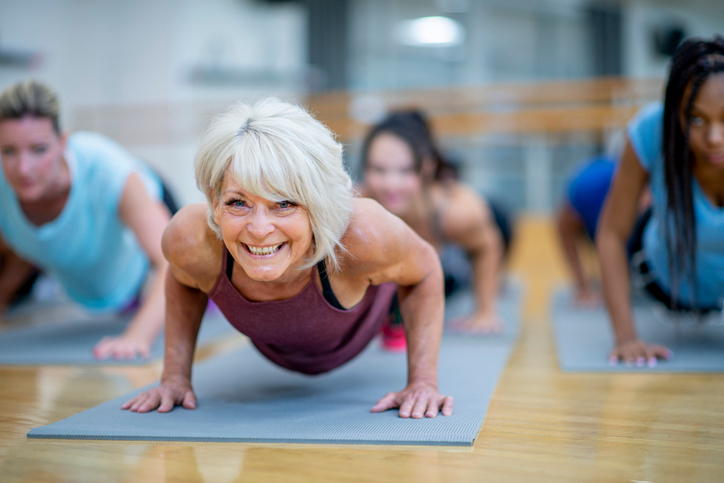 Another idea to help you or your loved one get in shape this summer is to join a local community group dedicated to helping seniors exercise.
These classes tailor their activities towards people who are older and seeking to strengthen themselves. That means you or your loved one will be surrounded by like-minded people around the same age.
Adding a senior fitness class into your weekly routine has many benefits, including:
Being part of a dedicated group. It's easier to work out when you or your loved one can find others with the same determination. This can help motivate and keep your interest in attending classes throughout the summer.
Make new friends. You'll be able to find and make new friends while you work out. After all, it can sometimes be challenging to meet people in the same age group, so this is a great opportunity for your or your loved one to reach out to your demographic.
Having fun. One of the best benefits of joining a senior fitness class is that it's fun. You get to show up, exercise, and learn something new every day.
If you or your loved one is interested in enrolling in a senior fitness class, it's time to find the perfect one. You can find classes through:
Facebook Groups
Community Centers
Gym membership programs
Local community colleges
The teams that run these activities know the best exercises for seniors and what they need to stay fit and healthy.
You or your loved one has nothing to lose: think about joining a group that's dedicated to exercise and healthy living!
Cycling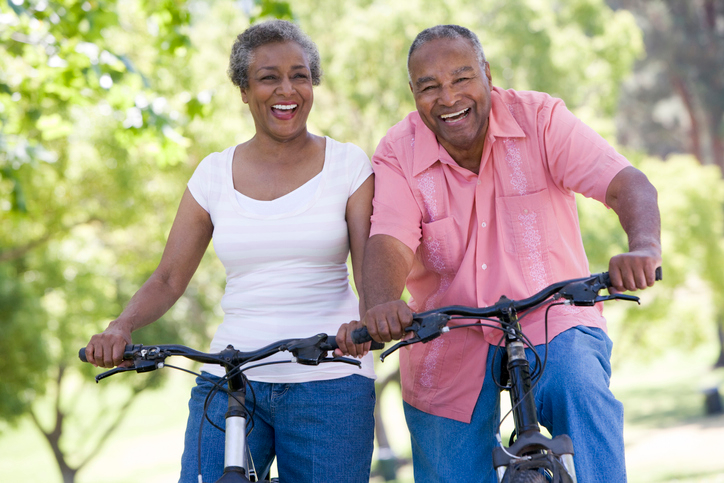 Another great exercise for seniors is riding a bike. Cycling is an easy, fun way to get moving as a senior citizen.
Robert Reyes from cylcingity.com shared some reasons why biking is a great exercise for seniors:
It's low impact. Cycling is a great exercise for seniors because it's low impact. When you cycle, you use your legs to power a bike, so you aren't putting a strain on your muscles like other activities.
It strengthens your heart. When you bike, your heart pumps harder to keep your body oxygenated and healthy. The more you strengthen your heart, the more you'll help prevent heart disease, heart attacks, and strokes.
You can maintain or lose weight. Cycling is a great exercise for seniors because it's very active. Cycling requires a great amount of endurance and patience to make it through the trails, which can help you or your loved one maintain a healthy weight.
You don't need a lot of money to buy a bike, either. Once you purchase one, it can last you for years, making it cheaper than a gym membership or other exercise alternatives.
Cycling is also a great way to see different trails or take a trip through town. You or your loved one can explore the world around you when you bike.
Consider buying a bike to get outside and start exploring this summer!
Yoga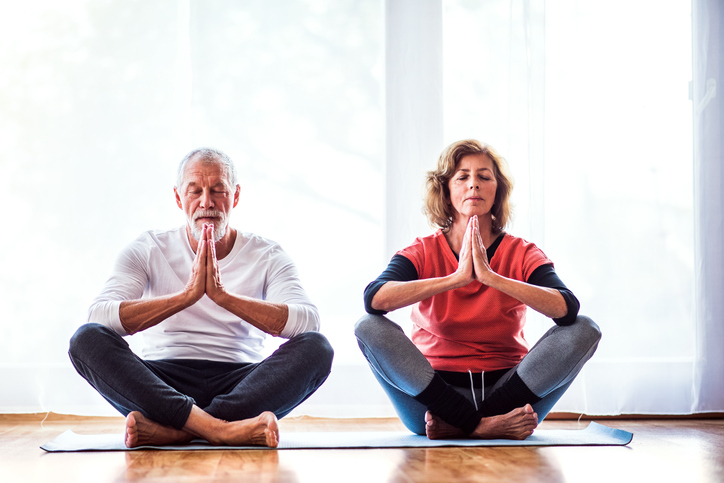 If you or your loved one is looking to live a lifestyle that combines relaxation, mindfulness, and fitness, starting yoga this summer might be a great activity this summer.
Yoga is an excellent exercise for seniors because it isn't solely about physical exercising. Yoga encompasses different types of breathing techniques and helps improve your flexibility over time.
Here's a few benefits of practicing yoga as you age:
There's different types of yoga styles and practices. That means you or your loved one will be able to find the right class for your body type and needs.
According to Healthline, there's plenty of benefits of mindfulness. Pursuing yoga can help expand the mind and help relieve stress. This can help you empower your mind as well as help you destress.
You get to try different exercises. Yoga classes are filled with different stretches and exercises that can help you work out different parts of the body. Because of the variety, you or your loved one will get to experience which ones work best.
Many fitness centers are beginning to offer yoga classes geared towards older individuals. Think about enrolling in a yoga class for the health benefits!
Tai Chi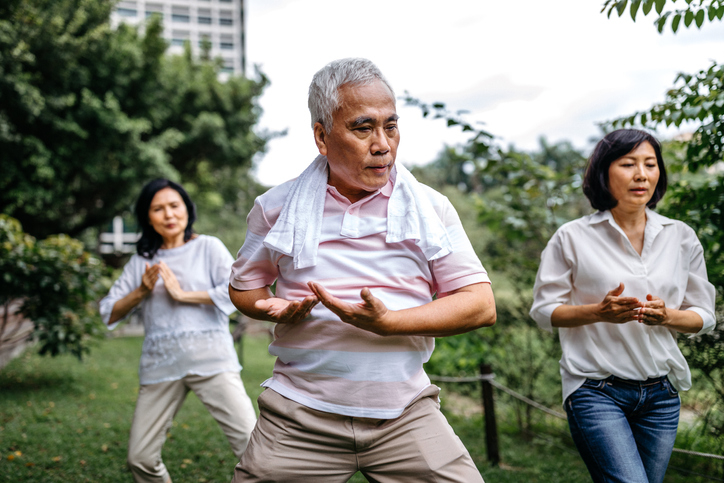 Tai Chi is a Chinese martial art practice centered on self-defense, mindfulness, and health benefits. If you're an older person interested in self-defense and meditation, Tai Chi classes might be perfect for you this summer.
Tai Chi can be studied by individuals of all ages. There's different styles, including seated exercises, meaning you can find the Tai Chi class best for your body type.
Some benefits of learning Tai Chi, according to Harvard Health, are:
Balance training. Because Tai Chi is centered on performing different movements, you'll strengthen your body over time. As you train your body, you'll reduce your risk of falling as you build up your muscles.
Relaxes your mind. Tai Chi calms your sympathetic nervous system through breathing techniques. That means when you study Tai Chi, you're undergoing a practice that can relax your body and mind.
There's a variety of motions. In Tai Chi, there's many different exercises you can practice based on your age and skill level. Exercises such as shoulder circles and slower forms can help an older individual get started learning Tai Chi.
Tai Chi is a great exercise for seniors because you can choose the style that's best for you or your loved one. Whether you want more exercise or mindfulness, Tai Chi has different styles you can try.
Consider Tai Chi if you're looking for an exercise that will expand your mindfulness while you work out.
Saber Healthcare Supports Exercising!
We know how challenging it can be to exercise as you get older. However, here at Saber Healthcare, we encourage you to pursue an active, healthy lifestyle.
If you or a loved one is in need of rehabilitation, check out our senior rehabilitation offerings.
Saber Healthcare is an organization dedicated to providing consultant services to long term care providers. This article is for informational purposes and is not meant to be seen as professional advice. Please consult with a medical expert before relying on the information provided.
Sources