Commitment + Clinical Leadership = Better Outcomes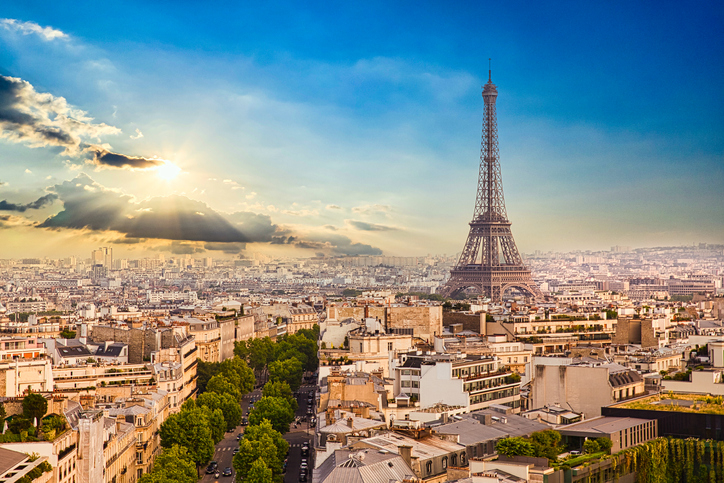 Port of Call: Exploring the Food of France
Mar. 6th, 2022
Each month, Saber Healthcare offers a Port of Call program to the residents we serve. Our participating dietary and activities teams work to provide different dishes and activities related to a different place in the world for each port, whether that be another country or prominent city.
Our France Port of Call was a great success with food, games, and activities being offered to the residents throughout the buildings we provide services to.
A Brief History of French Food
France is a country with a rich history in food, with the earliest forms of French cuisine going back to medieval times. Food in this era is similar to Moorish culture, prominently consisting of pork, poultry, beef, and fish. The presentation of food was also highly valued, with cooks working to create beautiful food displays by using eggs, yolk, spinach, saffron, and sunflower to make meals look more appetizing.1
The 1600s is when cookbooks and documented techniques about French cooking began to be recorded. The first French Cookbook was Le Cuisinier Francois written by Francois Pierre La Varenne. In 1789, the French Revolution caused many of the occupational restrictions that restricted cooking to dissolve, and many people began to experiment with new recipes.2
The nouvelle cuisine era began in the 1960s when Henri Gault of Paris-Presse criticized French cuisine for having been unchanged since the Second World War. He criticized star restaurants and promoted foods that were lighter, more creative, and had a shorter cooking time. This era started the food science trend where chefs were also seen as chemists who can create new tastes for the dishes they create from scratch.3
French cooking has had an overall impact on cultures across the world, with much of its influence being part of the curriculum for culinary education programs.
An Overview of the French Diet
The French usually eat 3 meals a day: breakfast (le petit déjeuner), lunch (le déjeuner), and dinner (le dîner). Snacking is not common in France and only 15% of the population snacks, but occasionally the French will enjoy afternoon tea or an aperitif (alcohol).4
There are over 400 types of cheese found in France made with different types of milk, including goat. Bread is also a staple of the French diet and is usually eaten with each meal. Some famous breads include croissants and baguettes.5 Other staples within the French diet are butter, meat, truffles, shallots, turnips, celeriac, and red wine.4
The French diet is usually consumed in smaller quantities than the American one. For example, one study found that a carton of yogurt in America is 82% larger than one found in Paris. The French will sit down for a longer period of time to enjoy their meals with family and friends, while Americans prefer a more on-the-go meal that does not take as long.6
Saber Healthcare's France Port of Call
Our dietary teams wanted to bring the taste of France to the residents we serve, and during the France Port of Call the meal chosen to be served was a beef stew along with apple tart a la mode.
At Sage Bluff Health and Rehab Center, the beef stew was cooked with red wine. Javier Gasnarez, the Dietary Food Service Supervisor at Sage Bluff, told us that red wine helps to break down the food as it cooks.
"I've also been trained under some French chefs, and have been in the industry for 30 years so I knew how to make this dish. The residents really enjoyed the food, and it fulfilled their needs," Javier said.
This dish took a total of 2-3 hours to cook and was served with vegetables, garlic, and carrots. There was also a beef gravy to add flavor to the meal.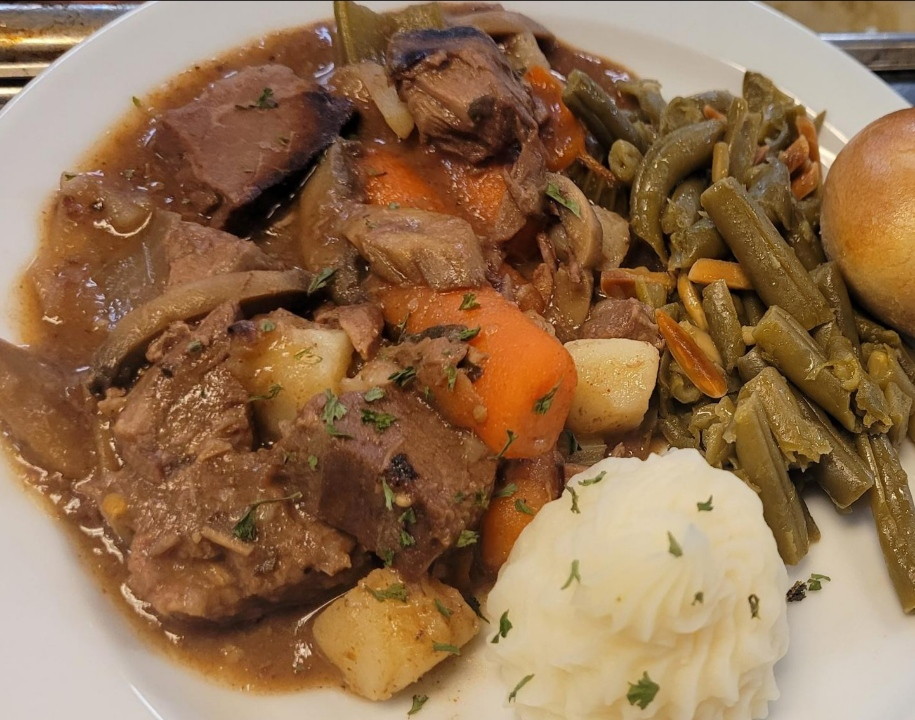 Sage Bluff Health and Rehab Center also served mashed potatoes with this dish, and the culinary team added heavy cream to make them similar to those served in France. The cream helped to make the mash potatoes creamier than what is normally found in the United States.
For dessert, thinly sliced apples were cooked into a tart. At Sage Bluff Health and Rehab Center, Madsion Sliger has a specialty for this type of dessert, and she helped to create a finished product that was paired alongside ice cream. The reference recipe for this dish includes brown sugar and cinnamon to help add to the sweetness of the tart.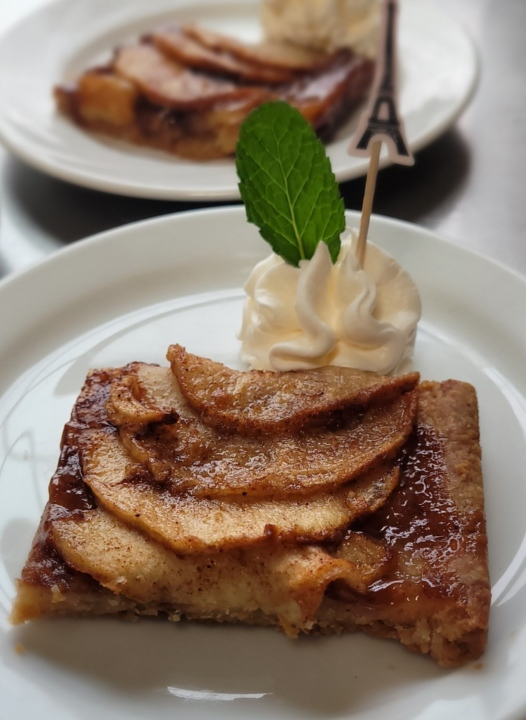 Along with the delicious food served, Saber Healthcare's Life Enrichment departments provided activities related to France for the Port of Call. At Sage Bluff Health and Rehab Center, these activities consisted of trivia, crafts, a word search for French food, and light shortbread cookies for a snack.
Other participating port of call Life Enrichment teams held similar activities related to France to help the residents learn and engage more with the culture.
Saber Healthcare
Here at Saber Healthcare, our dietary departments strive to offer food that tastes great and meets the nutritional needs of the residents we serve. The dietary teams work to implement programs and themes throughout the year to give the residents new and exciting meals to enjoy.
If you're interested in joining our dietary department, click here to search for a job opening near you.
Saber Healthcare is an organization dedicated to providing consultant services to long term care providers. This article is for informational purposes and is not meant to be seen as professional advice. Please consult with a medical expert before relying on the information provided.
Sources