Commitment + Clinical Leadership = Better Outcomes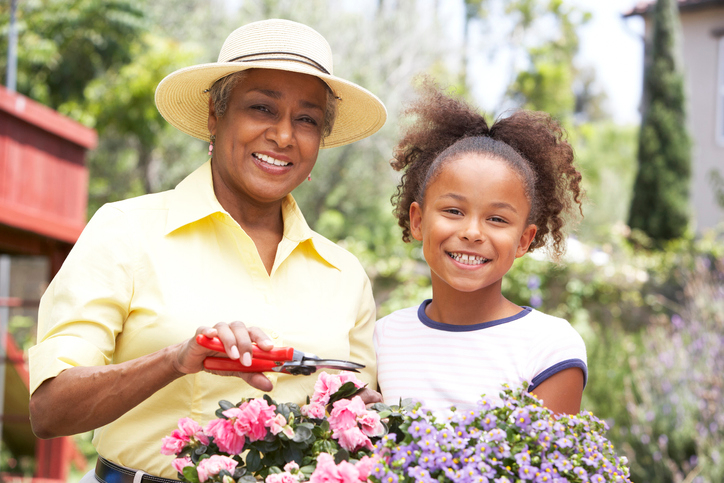 How Gardening Benefits Seniors
Mar. 12th, 2022
When the weather is warm and the sun is shining, many seniors enjoy gardening in their free time. Gardening is a great activity for seniors because it can help them enjoy the outdoors while staying active.
Here are the health benefits of gardening for seniors, as well as some way that seniors can stay safe while they work on their garden.
Health Benefits of Gardening for Seniors
There are many benefits of gardening, including:
Burn Calories: Gardening is estimated to burn around 300 calories per hour, which can help seniors maintain a healthy weight as they continue to age. Gardening involves many tasks including digging soil, planting seeds, carrying plants and pots, weeding, pruning, and caring for the lawn.1
Vitamin D. Vitamin D, also known as "The Sunshine Vitamin," is absorbed by the skin from the sun's rays. Vitamin D is important to helping seniors retain calcium to keep healthy bones to avoid conditions such as osteoporosis (which is when the bones become weak and brittle.) Vitamin D can keep seniors healthy because it has been linked to reducing cancer cell growth and helping the body control infections.2
Eat Healthier. As seniors grow their own fruits and vegetables, these are opportunities for them to incorporate more fresh produce into their diet. Fresh fruits and vegetables are healthier than processed foods and can be used in a variety of homemade meals to add flavor and nutrients.
Lower Stress Levels: A study found that gardening twice a week can positively impact stress levels. Gardening was found to give people a sense of community spirit, which helped to promote wellbeing. The researchers also discovered that gardening every day led to a 4.2% decrease in stress levels.3
Socializing: Gardening is a great way for seniors to make like-minded friends in their surrounding community and neighborhood. Seniors can make friends where they can garden together. They can also join a gardening club in the community to discuss gardening tips with those who share their passion.
Decrease risk of dementia. In 2006, a study found that daily gardening reduced the risk of dementia by 36%.4 It is estimated by the CDC that dementia affects 5 million adults over 65, making it a mental condition many seniors face.5
Good for the heart. A study published by the British Journal of Sports Medicine found that low level activities, such as gardening for one hour a week, reduced the chances of heart disease by 12%. If they engaged in gardening for more than two hours per week, it reduced the risk of death from heart disease by 37%.6
Improved Hand Strength. With the digging, weeding, and pulling, gardening is one way that seniors can improve their hand strength. It is also important for seniors to take frequent breaks after 15-30 minutes of gardening to avoid injuring themselves or becoming fatigued from the repetitive movements.
How Seniors Can Stay Safe While Gardening
It's important for seniors to stay safe while gardening, and here are some ways they can do that:
Wear sunscreen, hats, and long sleeves to prevent sunburns
Stay hydrated, especially when the weather is hot
Use modified tools such as long handed tools to prevent bending or stooping
Raise garden beds and vertical gardens to avoid bending
Create flat walkways to avoid potential tripping hazards
Use small watering cans to prevent them from being too heavy when filled
Protect the hands with durable gloves to prevent injury from tools, thorns, brambles, and roots
Use a lightweight coiled hose that can be easily pulled out and stored when not in use
Use garden kneeler benches and pads if bending down to weed or work in the dirt
Avoid working during the hottest part of the day
Paint the handles of tools or use colored tape to make them easier to locate
Saber Healthcare Encourages Seniors to Stay Active
Here at Saber Healthcare, we encourage seniors to stay active through activities such as gardening. At some of the communities we provide services to, there are gardens available for the residents to help care for. These gardens keep the seniors active and engaged as they track the progress of the plants and work to keep the garden looking beautiful.
To learn more about Saber Healthcare and the services we provide, click here.
Saber Healthcare is an organization dedicated to providing consultant services to long term care providers. This article is for informational purposes and is not meant to be seen as professional advice. Please consult with a medical expert before relying on the information provided.
Sources