Commitment + Clinical Leadership = Better Outcomes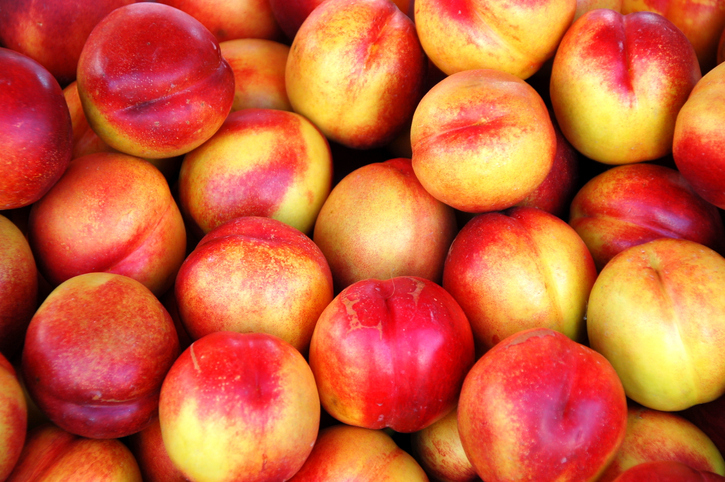 4 Health Benefits of Nectarines
Feb. 28th, 2023
Nectarines are a popular fruit amongst Americans, with California producing 95% of the nectarines in the United States.1 Experts estimated in 2021 that the average American enjoyed an average of 2.38 pounds of peaches or nectarines that year.2
Nectarines are often considered the same species as the peach, with many calling nectarines fuzz-less peaches. It is also common for people to believe that the nectarine is a hybrid between a plum and a peach; however, this is not true.3
There are many health benefits that you can get from enjoying nectarines as part of your diet. Here are 4 health benefits of nectarines to help you learn more about this fruit and why you should consider adding more nectarines to your meal plan.
Nectarines are High in Vitamin C
Food experts estimate that a medium-sized nectarine (142 grams) contains roughly 8.5% of the daily recommended value of Vitamin C. Vitamin C plays a role in your body's immune health because it can help boost the production of white blood cells. White blood cells are important because they help your body fight off illnesses and diseases.4
Additionally, Vitamin C plays a role in keeping your skin, hair, and nails healthy and youthful. Vitamin C can help increase the production of collagen, a protein that plays a role in your skin health. Collagen is also plays a role in repairing and healing wounds.5 Your body will naturally produce less collagen as it ages, which is why eating foods with vitamin C can help you stay healthy.
Nectarines are Good for Digestive Health
A small nectarine is estimated to contain around 2.2 grams of fiber, a medium nectarine provides 2.4 grams of fiber, and a large nectarine provides 2.7 grams of fiber. It is estimated that women need roughly 25 grams of fiber a day and men need 38 grams of fiber a day. This makes nectarines an excellent source of fiber, which is essential to your digestive health.6
Additionally, nectarines contain prebiotics (also known as probiotics), which help promote healthy bacteria in the gut. This healthy gut bacteria is responsible for transporting essential nutrients, aiding in the digestive process, and helping to fight off bad bacteria.7
Nectarines May Decrease Cancer Risk
While there is no single way to prevent cancer, the antioxidants in nectarines may help prevent it. One study of over 470,000 adults ages 51–70, found that men who ate certain fruits, including nectarines, had a lower risk of lung cancer.8 Another Boston study found that eating at least 2 servings of nectarines can reduce the risk of breast cancer in postmenopausal women.9
One reason why nectarines may protect the body from cancer is they contribute to bile acid bonding, which is when compounds in the stomach's bile acid bond with one another. This process helps the body from recirculating bile acid, which can help the body clean out negative toxins.9
Nectarines May Prevent Cataracts
Another health benefit of nectarines is that they can reduce the risk of cataracts. Nectarines contain lutein, a carotenoid known as the "eye vitamin" that protects the eyes from sun damage. It is estimated that one small nectarine contains roughly 150 micrograms of lutein.10
Studies have shown that people who eat foods rich in lutein can reduce their risk of cataracts by 20%. Lutein is also known to reduce the risk of macular degeneration, a condition where you lose your vision and the ability to see near or far. It can also impact the clarity of images and the ability to see in low light.11
How to Eat More Nectarines
Enjoy a nectarine for a snack or as part of your lunch
Make a fruit smoothie and include nectarines as an ingredient
Enjoy yogurt with nectarines mixed in
Top your desserts with nectarines
Bake nectarines into your bread and muffins
Throw slices of nectarines into a fruit salad
Create a fruit kebob with nectarines
Create a nectarine sauce to top your fruits
Add a slice of nectarine into your water to create nectarine-infused water
Mix a berry salad with nectarines
Make a pasta dish with nectarines as an ingredient
Eat More Nectarines Today!
Now that you know some of the health benefits of nectarines, you can consider the benefits of adding more of them to your diet. If you're able to, support your local farmers who grow nectarines to help encourage them to produce more of this delicious fruit.
Here at Saber Healthcare, our dietary team works to create menus that help our residents achieve their nutritional goals. We focus on meeting the daily recommended vitamins and nutrients while making our food taste great.
To learn more about Saber Healthcare and what we offer, click here.
Saber Healthcare is an organization dedicated to providing consultant services to long term care providers. This article is for informational purposes and is not meant to be seen as professional advice. Please consult with a medical expert before relying on the information provided.
Sources