Commitment + Clinical Leadership = Better Outcomes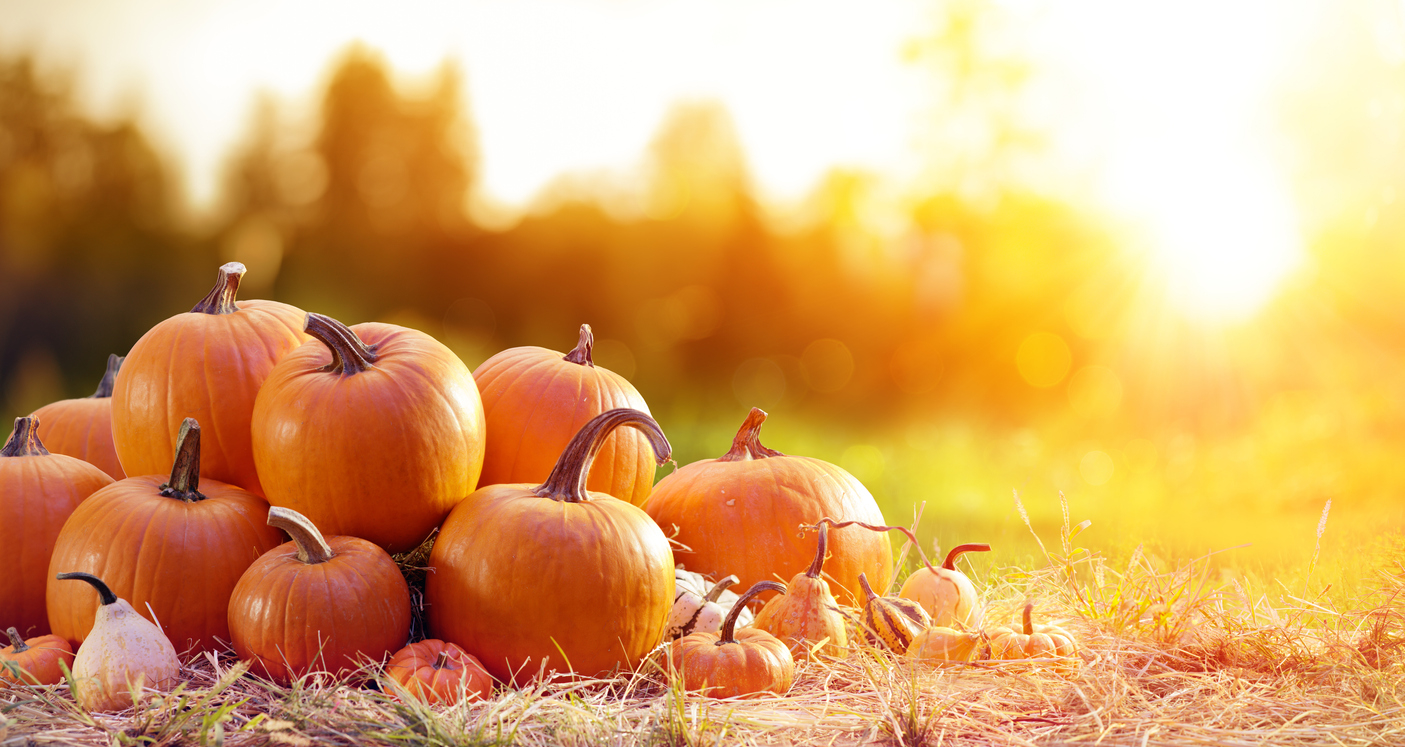 Health Benefits of Pumpkin
Oct. 11th, 2021
October is finally here, which means you can enjoy pumpkin everything, from pumpkin spice lattes to pies to decorations! This time of year is known for pumpkin picking, pumpkin carving, and pumpkin recipes.
Across the United States, pumpkin is a popular fruit for seasonal décor and recipes. However, pumpkin has some incredible health benefits as well.
Here are numerous health benefits of pumpkin and some ideas on how you can indulge in some pumpkin recipes this season.
Nutritional Benefits of Pumpkin
One benefit of pumpkins is that they are 94% water, which means that they can help aid in hydration.1 High water content means that pumpkins are low in calories, which makes them a great option for maintaining a healthy weight.
Pumpkins also contain soluble and insoluble fiber. Soluble fiber helps to soak up LDL cholesterol, which is the bad cholesterol that can clog your arteries and lead to high cholesterol levels.2 The insoluble fiber in pumpkins helps aid in regular and healthy digestion.
According to Everyday Health, some of the nutrients and antioxidants found in pumpkins include3:
Vitamin A helps support cell growth, vision, and the immune system.
Vitamin C supports the immune system, helps lower blood pressure, and prevents iron deficiency.4
Potassium supports the muscles, kidneys, and nerve responses.
Zinc aids in metabolism function and the immune system, as well as fighting off free-radicals which can damage cells in the body and cause disease.
Iron helps support the immune system.
Magnesium is critical for many chemical functions in the body, including maintaining blood sugar levels and blood pressure.5
4 Health Benefits of Pumpkins
Aside from all the vitamins and minerals that make pumpkins a healthy option, there are even more ways pumpkins can benefit your health.
Pumpkins Can Help with Hypertension
Pumpkins may help maintain healthy blood pressure levels and prevent hypertension, also known as high blood pressure.
Pumpkins contain potassium, which is known to help control cholesterol and blood pressure levels.6 Potassium works to counteract the effect that sodium has on an individual's blood pressure.
The magnesium in pumpkins has also been found to prevent high blood pressure by helping the blood vessels relax.7
Pumpkins Can Promote Healthy Eyes
Research shows that pumpkins can play a role in keeping your eyes healthy. Pumpkins get their orange color from beta carotene, an antioxidant that gives fruits and vegetables its orange/red color.8
Our bodies convert beta carotene to vitamin A, which is essential for eye health because it helps the retina absorb and process light.9 The retina contains nerve cells that allow the eyes to see and process visuals.10 One cup of pumpkin contains more than 200% of the daily recommended intake of vitamin A.9
Pumpkins also contain vitamins E and C which help prevent damage in the eyes of older adults.11 Vitamin E helps to protect the eyes against free-radicals that can harm them.12
Vitamin C is necessary for collagen production, which is a protein that helps provide structure for the eyes. One study from the American Journal of Clinical Nutrition showed that vitamin C can decrease your risk of developing cataracts.13
Pumpkins May Lower the Risk of Cancer
Another health benefit of pumpkin is that it may help reduce your risk of different cancers.
Pumpkins contain carotene and beta carotene, both of which help fight free-radicals. Free-radicals are unstable atoms in the body that destroy cells and cause cancer.
Researchers have found that people with a diet high in these two antioxidants had a lower risk of cancers in the stomach, throat, pancreas, and breast.14
Vitamin A in pumpkins may help prevent skin cancer.15 Vitamin A promotes normal and healthy cell growth, which can help prevent cancerous cells from multiplying.16
Pumpkins also offer a great amount of fiber, which promotes healthy digestion and can decrease the risk of colon cancer.14
Pumpkins Can Benefit Heart Health
The best foods for a healthy heart are low in salt, sugar, and fat, as well as high in fiber. Pumpkins contain all of these health benefits, with a half cup of pumpkin containing no added sugar and hardly no fat or salt.6
Pumpkins also have a great amount of potassium, with one cup containing 16% of the recommended daily intake.17 Potassium is a mineral that is needed for the functioning of many nerves, including the nerves that control your heart rhythm.18 Potassium also helps the heart muscles contract.
When someone experiences low potassium levels, it can lead to an irregular heartbeat or cardiac arrest. Try including pumpkin into your meals to help aid your overall heart health.
Ways to Add Pumpkin into Your Diet
Pumpkin makes a great addition to any meal or recipe. There are also healthy ways you can include pumpkin into your diet.
Here are some ways to enjoy pumpkin this season:
Make fresh juice with pumpkin as an ingredient
Make a pumpkin smoothie
Make your own pumpkin seeds at home to snack on
Add pumpkin seeds to oatmeal and salads
Make pumpkin soup or include pumpkin in a soup recipe
Bake homemade pumpkin bread or muffins
Make a pumpkin pie
Make pumpkin cookies or bars
Make your own pumpkin coffee or latte at home
Use pumpkin as a substitute in a recipe instead of using eggs, oil, or butter
Try Pumpkin Today
If you're interested in the health benefits of pumpkin, try including pumpkin in a recipe today! There are many ways you can add pumpkin into your diet that can help you yield the health benefits from these nutrients and antioxidants.
Here at Saber Healthcare, our dietary teams work to provide our residents with the best seasonal ingredients and recipes. If you're interested in learning more about what we do, click here.
Saber Healthcare is an organization dedicated to providing consultant services to long term care providers. This article is for informational purposes and is not meant to be seen as professional advice. Please consult with a medical expert before relying on the information provided.
Sources