Commitment + Clinical Leadership = Better Outcomes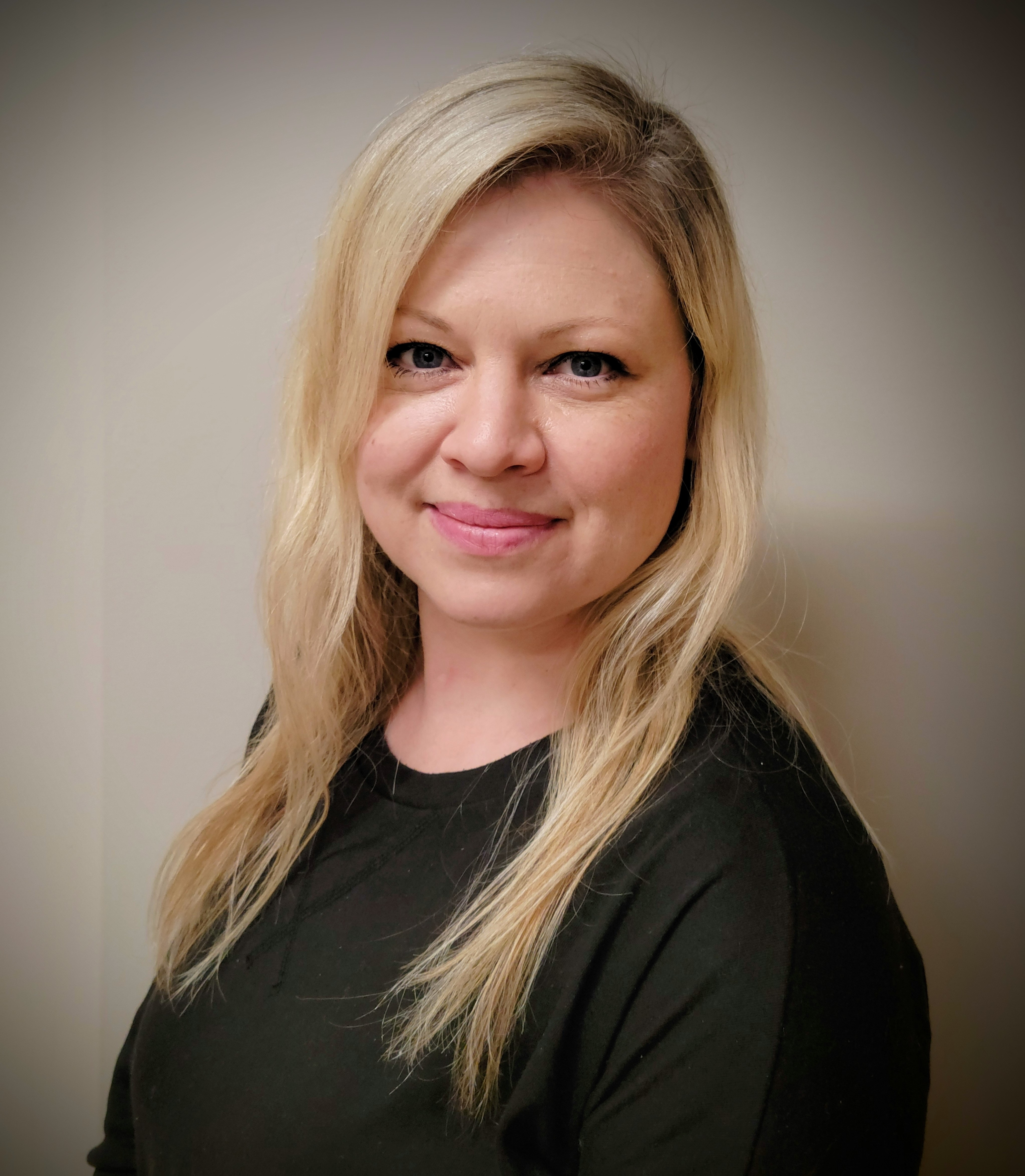 How Dietitians Make an IMPACT
Mar. 23rd, 2023
At Saber Healthcare, we employ dietitians to work with our residents to meet their nutritional goals. A registered dietitian in long-term care will educate their residents on their eating habits and help them learn how to manage a healthy diet.
Registered Dietitians in long-term care also help prevent malnutrition and weight loss. Protein calorie malnutrition and weight loss can be challenges in long-term care, especially as many residents face health risks.
We interviewed Natalia Schroeder, a Registered Dietitian at Falls Run Nursing and Rehabilitation as well as Berea Health and Rehab, for insight into the nutrition industry. Schroeder shared her wisdom on the field and how she can impact the lives of our residents each day.
Tell us a little about your Background as a Dietitian
Schroeder is a registered Dietitian with a Ph.D. in Nutrition. She started in the nutrition research and the food industry and later transferred into academia. She also worked for the government for a time.
"I decided at one point to own a dietetic private practice, where I saw clients with many types of chronic diseases, gastrointestinal issues, and eating disorders. While in private practice I worked part-time in acute and long-term care, and I fell more in love with this sector of the healthcare industry more than I ever thought that I would, and decided I wanted be in it full-time. I find it very rewarding to help others during a critical time in their lives," Schroeder told us. "I enjoy being able to make a personal impact on the residents."
Schroeder works with interns. We asked her about the program and how they work to expose students to the dietetics field
Schroeder told us that when someone initially chooses to become a dietitian, they go through 4 years of undergraduate school. During their program, they must do a dietetic internship.
The internship program began when one of the students reached out directly to her, along with another student asking the building for possible internship opportunities.
She emphasized that many residents had multiple health concerns and that these cases needed holistic evaluation. She didn't want the interns to focus on one health issue, and she taught them how to calculate a resident's nutritional needs based on everything they might need.
"I coached these interns, and they were amazing. I wanted them to know what to do in different care settings. For example, if a person with diabetes experienced a heart attack, I wanted them to be able to calculate their nutritional needs based the different chronic diseases at play," Schroeder explained. "We teach the interns all those clinical aspects of nutrition, including enteral and parental nutrition, and help them see the differences in acute vs. long-term care. We want them to have well-rounded experience, especially because they will see many different cases in their career."
Schroeder said as part of the instruction, she made sure that her interns could independently handle the work. She created a "Saber packet" of what they were going to cover throughout their time at the building.
March is National Nutrition Month. What does that mean to you?
"I love that National Nutrition Month is in March instead of January. Oftentimes, people will set goals with the new year that are short-lived," Schroeder mentioned. "By putting National Nutrition Month in March, we can focus more on making a lifestyle change. This goes for everyone, not just those in long-term care settings."
During this month, Schroeder works on extra events that focus on nutrition. She wants the residents to take hold of the knowledge and make positive changes in their lives. She also uses this time to highlight how a registered dietitian fits with and adds to the team of practitioners.
"Food is a part of our lives, from holidays to traditions to religious ceremonies. National Nutrition Month is a time when we can evaluate and highlight the impact of what we eat," Schroeder told us.
What are some of the nutrition initiatives you've enacted at our communities?
We asked Schroeder to tell us how she has been able to make an impact at Falls Run Nursing and Rehabilitation and Berea Health and Rehab. Since she started (years), she has initiated some wellness programs to encourage the staff and residents to live healthier lives.
For the residents, Schroeder leads a food focus group where they work through the menu and rank each item. She takes feedback on what the residents liked and didn't like. She utilizes this discussion to learn what the residents truly want to eat in the future.
"We receive plenty of positive feedback from the residents during these sessions," Schroeder told us. "We also offer taste tests, and the residents rank what they liked from those. Some of those items will make it onto the menu rotation, or our alternate menu."
Another activity Schroeder leads at the buildings is a food demo. She will make food and talk about the nutrition of the food that they will be eating that day.
For the employees, Schroeder started an employee wellness challenge to encourage the participating staff to lose weight if they needed to make a healthy change. Everyone payed $10, and the person who lost the greatest percent of weight won the pot. To help the staff win, Schroeder will send the participants a healthy tip on how they can safely lose weight and incorporate healthy eating habits each week of the challenge.
"Many of our employees have seen positive health changes since we began this program. Some of them aren't even going for the money – they just needed the motivation and structure to get started," Schroeder explained. "Many of our participants have felt better about themselves and the team spirit boosts morale. In the future, I'd like to expand our challenge to also include those who may need to gain weight or make other nutritional changes instead of lose it."
Another fun activity for employees at Falls Run Nursing and Rehabilitation is Schroeder started a walking club, leading a walk in the morning on Mondays and Wednesdays and other employees have volunteered to lead on Tuesdays and Thursdays. This walking club helps employees take a break and get some exercise that they need in the morning. They stay local in case someone wants to join in for ten minutes before heading back to their shift.
What advice would you give someone aspiring to work in the dietary field?
"If you're going into the field of nutrition, make sure it is a passion of yours. Dietitians are here to serve others and improve their lives – especially in long-term care. Many people will find comfort and joy in the meals served here. It's not just about a strict nutrition plan but helping people make healthier choices within the constructs of their lives," Schroeder advised. "We work with people who experience health conditions such as malnutrition and chronic diseases. I find my role enriching because I can help the residents make a positive change that keeps them healthy while helping them enjoy their meals. I believe that is important in all fields of nutrition. You have to meet people where they are at."
What is your favorite part about your role?
"I love everything about my job! When I started in dietetics I never thought I would love acute and long-term care as much as I do. It feels like I'm living on purpose," Schroeder said. "I enjoy talking with the residents and hearing their stories. I love the teams that I work with, and I think we all work well together."
What is one positive experience that you've had since joining Saber?
"My values align well with Saber's values," Schroeder told us. "I love that everything comes from the top down. Bill Weisberg, the CEO of Saber Healthcare, is all about homemade fresh food. He encourages us to have gardens and tells the dietary teams to focus on the full experience. I think it's very positive that our missions align because we focus on the fine dining experience. I believe that healthy food along with a great atmosphere will create an environment that helps our residents eat more in turn improving their quality of life."
Saber Healthcare Appreciates Our Dietitians
Dietitians play a huge role in the health and well-being of our residents. If you're interested in applying for an open dietitian position near you, check out our careers.
Saber Healthcare is an organization dedicated to providing consultant services to long term care providers. This article is for informational purposes and is not meant to be seen as professional advice. Please consult with a medical expert before relying on the information provided.