Commitment + Clinical Leadership = Better Outcomes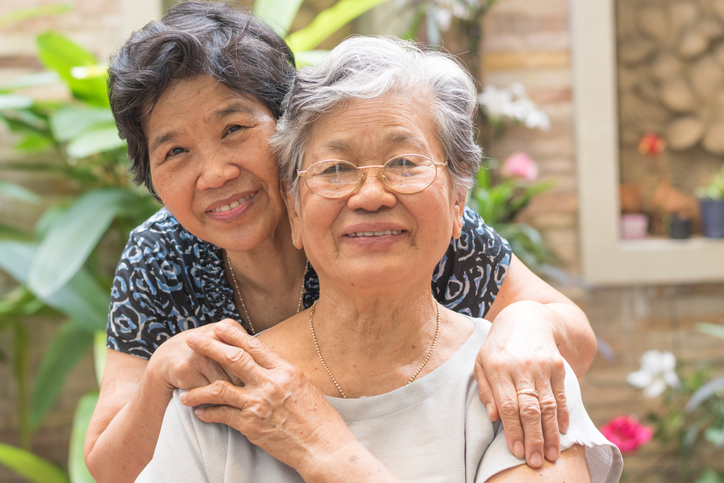 How to Make a Friend Today
Feb. 11th, 2021
February 11th is an exciting holiday: National Make a Friend Day. This is a day dedicated to inspiring people to get out of their comfort zone and meet somebody new.
Are you looking to find someone that you can spend time doing similar hobbies with? Here are four ways you can begin making friends, no matter who you are or what you enjoy doing in your free time!
Talk to Someone You Meet Today
One way you can start meeting new people and making friends is by simply getting to know those around you. Every day, there are people you pass by who you may have something in common with.
Think about everyone you might meet during the day that you could talk to, from the neighbor down the street to the maintenance worker of the apartment complex. Being personable and getting to know the individuals in your everyday life can help you meet new people and make friends!
If you're shy, you might want be interested in some ways you can start a conversation. You can:
Introduce yourself. If you haven't met someone before, you can introduce yourself to them. Let them know a little bit about you and your hobbies. Smile, be pleasant, and listen to what the other person says about themselves, too.
Compliment something about them. One way to start a conversation is to find something nice to say about someone. Compliments are a great way to strike up a conversation, since the person you approach may mention something specific about your compliment (such as if you compliment their shirt, they might tell you where they got it from).
Be friendly. People are more likely to be open to conversation if you approach them with a warm smile and a friendly greeting. Always be polite, even if they don't have time to talk to you the minute you approach them. People will remember you if you continue to be genuine whenever they see you.
Try talking to someone new today to start meeting people and making new friends.
Get Involved in the Community
Another way you can make friends is by directly getting involved within your own community. Whether you join an organization that supports a positive cause or volunteer through a local church, there are many ways you can make a difference and meet other likeminded individuals.
With the pandemic, many community activities may look different than they were in the past. However, there are still many ways you can be involved and make new friends in your everyday life.
Here are some ideas on how you can be involved in the community:
Join local Facebook groups online. There are many people who share similar interests as you within the community. You can find Facebook groups that are dedicated to helping others, from food drives to volunteer groups. This is a great way to meet people virtually and work together to continue supporting local causes even during the pandemic.
Connect to people in your church. Churches are a great way to meet people and make friends who share similar beliefs. Many churches also have opportunities to help people get involved, from hosting events to coordinating volunteer efforts. While many of these have been adapted or changed since the pandemic, these are still great opportunities to start meeting others.
Reach out where you can. You can begin meeting people by reaching out to places that you already visit in your everyday life. Perhaps that could be chaperoning a trip for your child's school or asking a neighbor if they need some extra help with their local business. By giving your time to a place in your community, you can also meet other people in your town.
Think about staying involved in the community to make a positive impact while meeting new people!
Reconnect with People You Used To Know
Another way to make new friends is by reconnecting to people that you already know. Whether you used to know someone in college or you grew apart as the years went on, you might be interested in rekindling the friendship you once had.
When you reach out to someone, try starting with a conversation that will help them remember you. Maybe you both went to the same after-school activities or you remember meeting them at a favorite place. Let your friend know you're excited to connect and that you might be interested in meeting up again when possible.
Another benefit to reaching out to someone you know is that they may be able to introduce you to more people who have similar interests and hobbies. As you hang out with more people, your network will expand and you can make more friends.
Try talking to someone today who you haven't spoken to in a while. Who knows, you soon might have a new good friend that you can talk with regularly!
Explore a New Place
Sometimes meeting new people means that you need to explore new places. After all, the more you get to know the world, the more people you can meet and interact with.
Try finding a place to go that you may have not thought of before. Here are some ideas on places along with activities where you could go to and potentially meet new people:
Hike on a new trail
Enjoy coffee at a café
Visit a different local library
Explore a museum
Tour a nearby city
Go bowling
Go to the movies
Visit a yard sale
Go fishing at a local river or lake
Take a trip to the zoo
Join a book local book club
Now that you have some ideas of fun things you can do in new places, try to get involved. You will start meeting new people and making new friends in no time!
Happy National Make a Friend Day!
Since today is National Make a Friend Day, get out there and start making connections today. You soon might find someone that you can spend time enjoying your favorite hobbies with!
Here at Saber Health, we give our residents opportunities to be involved and make new friends through activities and games. Our Life Enrichment department works to ensure our residents feel connected every day and participate in hobbies they enjoy.
To learn more about Saber Healthcare, click here.
Saber Healthcare is an organization dedicated to providing consultant services to long term care providers. This article is for informational purposes and is not meant to be seen as professional advice. Please consult with a medical expert before relying on the information provided.