Commitment + Clinical Leadership = Better Outcomes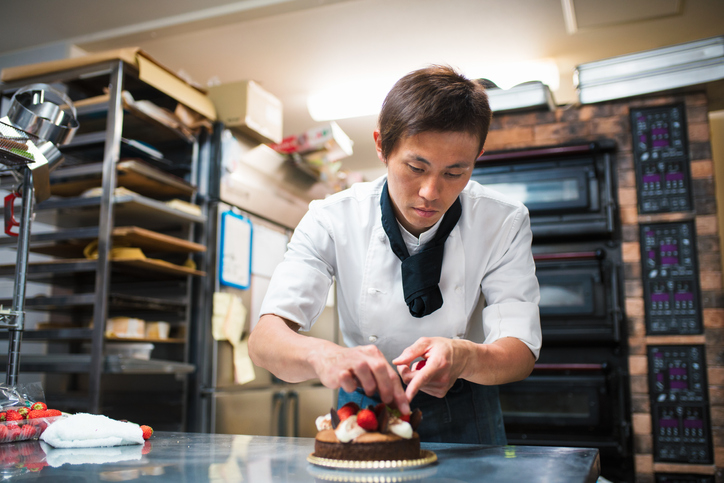 11 Ways to Celebrate National Culinary Arts Month
Jul. 21st, 2022
Have you ever ordered a meal where you were impressed by both the taste and presentation of the food? July is National Culinary Arts Month, a time that recognizes professional cooks and chefs who bring their unique flavors to the table.
Many chefs spend long hours creating memorable recipes along with a presentation that they are eager to share at their restaurants or on social media. When chefs present food in a way that is pleasing to the eye, it will look more appetizing to the customer at a restaurant.
This month, many restaurants, culinary schools, and cooking clubs will recognize the culinary arts and the hard work chefs put into their work. This time of year highlights some of the best people in the local community and cooking industry and showcases their craft.
However, you don't have to be a professional cook to celebrate National Culinary Arts Month. Simply being a lover of food and how it tastes is all you need to appreciate the art of cooking. Here are a few ways you can celebrate this month:
Try a new recipe. One way you and your family can celebrate National Culinary Arts Month is by trying a new recipe. Whether you try a new method of making one of your favorite dishes or choose to explore a recipe from an entirely different culture, get out of your comfort zone and celebrate the art of cooking.
Share a recipe. If you are a chef or interested in the culinary arts, why not share a new recipe you invented with others? You can showcase your recipe to people in the community or post about your idea on social media to let others critique your work.
Have a culinary arts party. Another way you can celebrate National Culinary Arts Month is by having a party with your family and friends. Request that everyone brings their favorite culinary dish to share with everyone and have them explain why that recipe is their favorite and how it's made.
Watch a cooking show. There are plenty of cooking shows, from competitions to self-help shows, that teach you about the art of cooking. This is a great way to pick up new skills you can try in your kitchen.
Thank a chef in your community. Chefs work day in and day out to make sure their food is unique and tasty. You can thank a chef in your community by making them a card, buying them a gift basket, or telling them "thank you" for all the meals you've ordered at their establishment.
Take a cooking class. There are many cooking classes available online or at community colleges where you can learn different cooking skills. There are culinary classes available to people of all cooking levels, so you can find a class that matches your talent and skill level.
Enter a cooking competition. Are you competitive? There are local cooking contests with different themes where you can test your culinary skills against local chefs! Cooking contests will often grade on both taste and presentation, so this is a good way for you to share your talent with the possibility of local recognition.
Try a new restaurant. Is there a restaurant in your area you have not visited but always wanted to? You can go out with your friends and family to a restaurant you haven't visited yet to celebrate National Culinary Arts month! Some cities even create special menus to celebrate this month.
Buy new kitchenware. Maybe your pots are starting to rust, or perhaps you always wanted to have a blender but never got around to purchasing one. You can celebrate the culinary arts by replacing your kitchen equipment with brand new versions that you can enjoy all year long.
Support your favorite chef. Do you have a favorite chef that you look up to? If they're famous, you should consider supporting them by buying their cookbook, listening to their podcast, or watching their videos online. This can be a great way to show your support to someone who inspires you.
Visit a farmer's market. You can find many fresh ingredients at your local farmer's market. This is a great way to celebrate National Culinary Arts Month because you will support your local growers for the work they do to create fresh ingredients that cooks in the community can use every day.
Learn about the history of food. There are many resources, from books to classes, where you can learn about the history of food and how certain dishes came to be. One way to celebrate the culinary arts is by diving into its rich history and learning about how the cooking process has changed over the years.
Saber Healthcare's Dietary Department
Here at Saber Healthcare, our dietary departments strive to offer food that tastes great and meets the nutritional needs of the residents we serve. The dietary teams work to implement programs, such as our Port of Call program, where the residents can enjoy foods from different cultures and places.
If you're interested in joining our dietary department, click here to search for a job opening near you.
Saber Healthcare is an organization dedicated to providing consultant services to long term care providers. This article is for informational purposes and is not meant to be seen as professional advice. Please consult with a medical expert before relying on the information provided.