Commitment + Clinical Leadership = Better Outcomes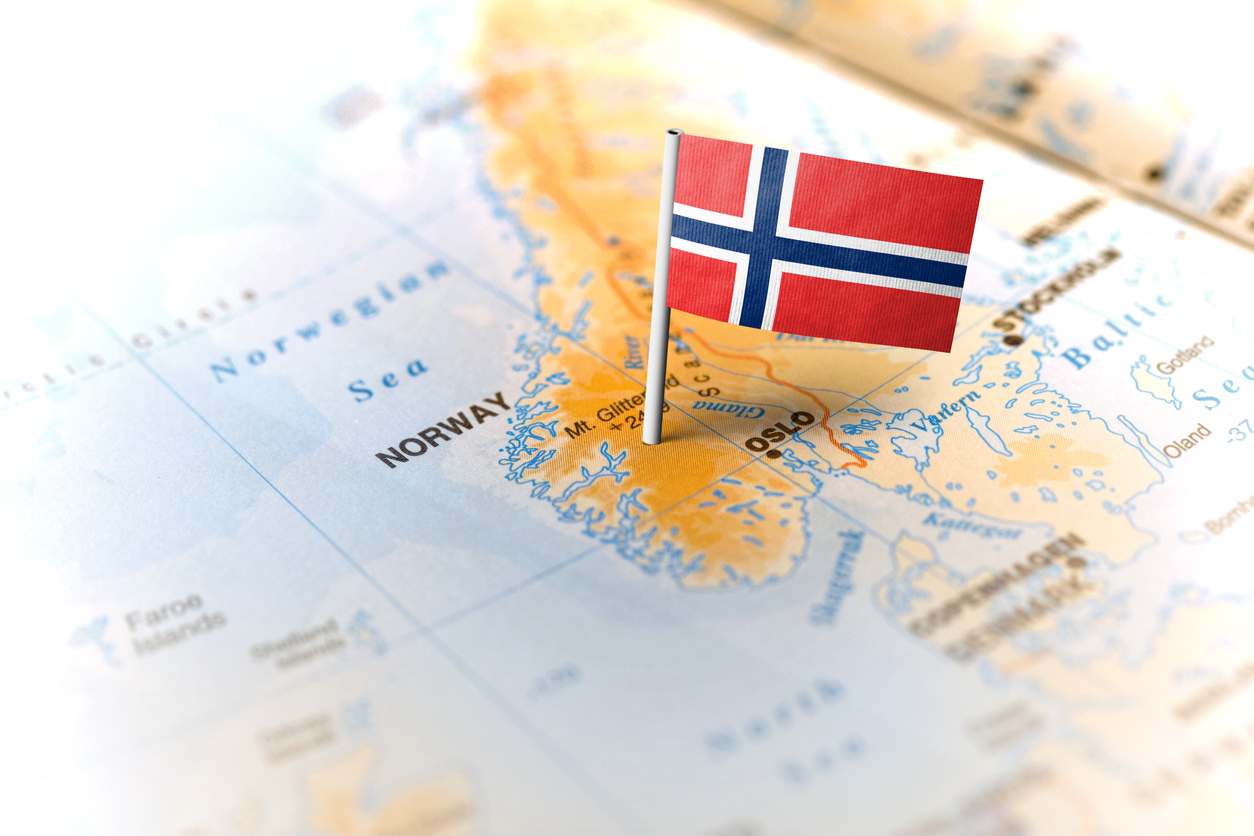 Port of Call: Exploring Norway
Mar. 23rd, 2022
Saber Healthcare's participating communities experience a different port of call each month where they are "transported" to another place to enjoy the food and culture. The participating dietary and life enrichment departments do their best to create a memorable experience for the residents through exciting meals and activities that embrace the culture of the country or city visited.
We had a Norway Port of Call to celebrate the food of Norway and the history behind it. Let's take a look at the history of Norwegian food, the diet that most Norwegians follow, and how our participating communities pulled together the Norway Port of Call.
A Brief History of Norwegian Food
The early people of Norway were gatherers and hunters, and they relied on what was available to them throughout the different seasons.1
The Norwegian climate has long, cold winters and short, intense summers. Fishing and hunting provided these people with food year-round. They knew certain vegetation would only be available to them during the summer months, and they worked to utilize their resources according to the season.
The introduction of agriculture thousands of years ago changed the way the people of Norway lived.1 Afterward, they developed a cycle of food gathering. During the warmer seasons, they harvested and would store their food in storage houses. They had milk from the animals, which also allowed them to make butter and cheese. The surrounding water was extremely important as it provided fish.
When the cold seasons came, the Norwegians had planned to have enough of their food saved to hold them over until the next season.
The Norwegian Diet
The food culture that people in Norway typically abide by has been imitated by people in other countries as a form of a fad diet. According to the Norwegian Institute of Public Health, the people of Norway are believed to be some of the healthiest in the world, and their diet plays a huge role in that.2
In the past, Norwegians focused on eating what the land and surrounding waters provided them. This is how a diet of locally-sourced foods came to be.3
The Nordic diet is a diet comprised of foods that are commonly eaten in the Nordic countries including Norway, Denmark, Sweden, Finland, and Iceland. This diet focuses on locally-sources foods, and typically contains less sugar and fat than the average western diet.4 The Nordic diet was created to mimic the typical eating patterns of the people in Norway, and surrounding countries, since it's known to be healthy.
One of the most important staples in the Norwegian diet is fish, and Norway is the world's second largest seafood exporter.5 Salmon is abundant in Norway's cold mountain rivers, and smoked salmon is particularly popular in their diet. Other seafood that is commonly eaten includes lobster, shrimp, cod, and monkfish.
Fårikål, which translates to mutton and cabbage, is the Norwegian national dish.6 This dish is similar to a stew and includes meat and cabbage. There are many other stews that are popular in Norway as well. Bread and grain are another staple in the Norwegian diet, and the bread is usually dense with a hard crust.
Brunost is another unique food from Norway. It's a brown cheese that is made by boiling goat milk until it caramelizes into a brown, cheese-like substance. This is commonly eaten at breakfast on bread or as a snack. Vafler, which is what Americans consider as waffles, are often enjoyed as dessert as opposed to breakfast. Topping such as chocolate, sugar, jam, and even brunost are often added to the dessert.5
Saber Healthcare's Norway Port of Call
Saber Healthcare recently had a Norway Port of Call in which participating communities were able to experience Norway's food and culture!
Anne Padula, Director of Foods and Nutrition at Dunmore Health Care Center, shared how their team works to incorporate and plan these port of call programs. She also shared some highlights from the Norway Port of Call.
"We like to look at it like you're on a cruise, and today you're stopping in Norway," Padula explained. "It makes it more exciting for the residents."
For the Norway-themed meal, Padula said they made a Norwegian-braised beef, cabbage, and potato stew and had mustard potato salad as a side. The beef stew was a well-balanced meal and included vegetables, vitamin C, vitamin D, fiber, and potassium.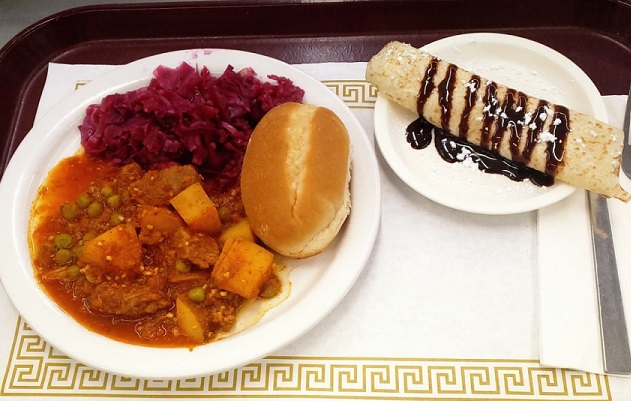 "It was nice and colorful which makes it appetizing to eat," Padula said.
Padula mentioned that her cooks love cooking the port of call meals, and they always step it up to make it even more special.
Stephanie Hensle, Life Enrichment Director at Dunmore Health Care Center, also discussed some of the activities she did to allow the residents to truly immerse themselves in the culture during the Norway Port of Call.
"I try to incorporate activities throughout the day such as trivia, videos, and in this case, Norwegian waffles," Hensle shared. "The port of calls introduce the residents to things they probably wouldn't try on their own."
Padula added that Hensle will walk around with a cart that's decorated for the specific port of call, play music from the country, and even dress up to fit the theme. Hensle decorated a cart for the Norway Port of Call and went room to room to serve waffles to the residents.
Learn More
Our teams enjoy incorporating fun and exciting activities for the residents, while also creating a learning experience about other cultures.
To learn more about Saber Healthcare and what we do, click here. If you're interested in joining one of our dietary or life enrichment teams, click here to find opportunities near you.
Saber Healthcare is an organization dedicated to providing consultant services to long term care providers. This article is for informational purposes and is not meant to be seen as professional advice. Please consult with a medical expert before relying on the information provided.
Sources