Commitment + Clinical Leadership = Better Outcomes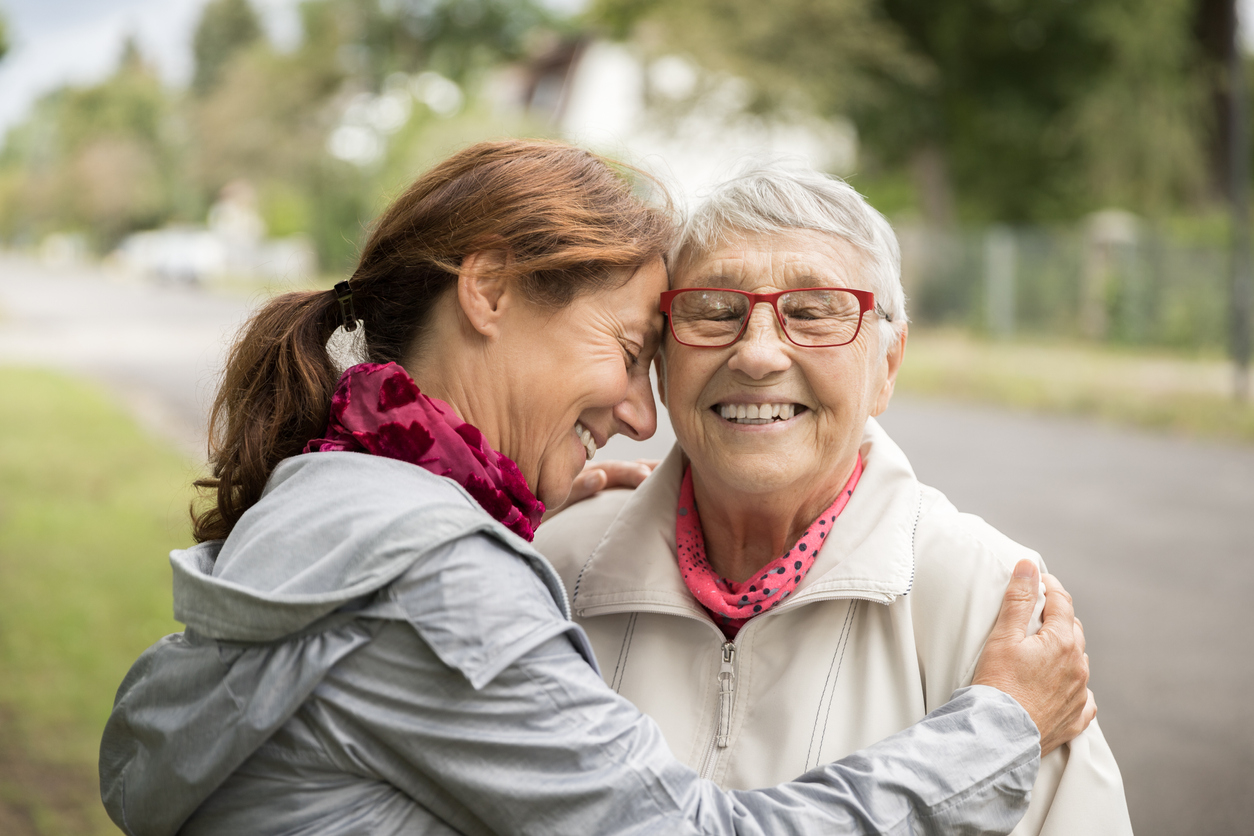 8 Signs Your Older Loved One Needs Help
Apr. 18th, 2022
Aging is a natural process and it can present some challenges. As your loved ones get older, it's normal for them to need help whether that's at home or with running errands.
You know your parents, grandparents, and older loved ones the best. However, it's helpful to know some common signs of aging that may indicate a health issue or need for assistance at home.
Here are 8 signs that your older loved one might need medical attention or assistance at home.1
Late payment notices. Are they forgetting to pay bills or not paying at all? This could be a sign that your senior needs help or assistance with their finances. Often times, seniors may not remember to make their timely or recurring payments due to cognitive decline. You can check out our full list of signs your senior loved one needs financial help.2
Damaged fixtures. Are important fixtures in their home, such as light bulbs or smoke detectors, broken or not being replaced? Do their kitchen appliances still work properly? Your loved one might need help fixing or replacing these so they can live safely and efficiently.
Unorganized. Is their home becoming unusually cluttered or are they unwilling to clean up after themselves? It's worth talking to your older loved one about whether or not they need help cleaning.
Forgetful. Are they misplacing or losing any necessities? Are they missing any appointments or planned meetings with loved ones? Forgetfulness is common with age, but it could be another sign that your senior needs help. If you are worried they are becoming more forgetful more often, check out this post on signs of dementia.3
Health issues. Are there health issues that are becoming more prevalent? Are you and other family members not able to provide your loved one with the care they need due to work and busy schedules? In-home care providers or skilled nursing facilities offer great help.4
Weight loss. Is your older loved one losing weight quickly and unexpectedly? Are they not stocking up on groceries because they don't like to risk driving? If you are worried about their eating habits, take the time to have a conversation with them and make sure they are stocked up on healthy foods that can easily be prepared.
Poor personal hygiene. Is your loved one no longer taking care of themselves physically? You love your parent, grandparent, or any family member no matter what, but it's worth noting when they stop taking care of their physical appearance or bathing routinely.
Bruises or scrapes. Whether it's a minor bump, slip, or fall – these are all indicators that your loved one may not be able to live alone and independently. Falls are the leading cause of death among older adults.5 If you notice any signs of falls or your loved one mentions it, it's worth talking about if they need daily assistance. Click here to learn more about falls prevention.6
Your Loved One Needs Help – Now What?
You might have noticed one of the signs mentioned above, or more than one, and realize your senior needs help, but you're not sure where to start.
Here are some steps to take to approach the situation.7
Seek outside help. If your loved one doesn't like to drive to get groceries, try having their groceries delivered by a service if possible. If they don't feel up to cleaning the whole house or yard anymore, contact a cleaning or landscaping service. If these services are not available close by, talk with family or a good friend to see if anyone would be willing to step in and help each week.
Involve the family. As mentioned above, involve the rest of the family who cares for your loved one. The more help and hands that can pitch in, the better. Having family around can also help your loved one feel less lonely and helpless.
Consider senior living options. If you notice many signs that your loved one needs help and you and other family members are not available to do so, there are senior living options. Skilled nursing facilities allow your loved one to receive round-the-clock assistance and medical attention if needed, as well as activities with people in their age group. Work with your loved one and family members to determine the best option available.
Saber Healthcare Can Help
If your older loved one is showing any of these signs and you believe they may need assistance or round-the-clock medical attention, reach out to one of our communities.
Saber Healthcare provides skilled nursing and rehabilitation services to more than 115 buildings across the states of Ohio, Pennsylvania, Virginia, North Carolina, Indiana, Delaware, and Florida. Click here to learn more.
Saber Healthcare is an organization dedicated to providing consultant services to long term care providers. This article is for informational purposes and is not meant to be seen as professional advice. Please consult with a medical expert before relying on the information provided.
Sources