Commitment + Clinical Leadership = Better Outcomes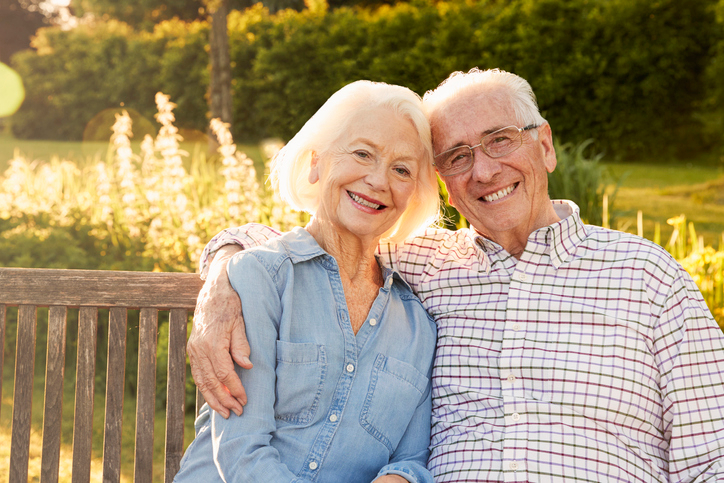 20 Spring Safety Tips for Seniors
Apr. 7th, 2023
The spring season brings flowers, warm weather, April showers, and family holidays.
However, it's important for seniors to stay safe during the spring season to enjoy the most of the warm weather. Here are some spring safety tips for seniors.
Check the weather. During the spring, the weather can change from the morning to afternoon. Ensure that your senior loved one can check the weather each morning, whether they use a weather app or watch a television program.
Keep an umbrella in the car. As the weather becomes warm, it may be likely to rain, and an umbrella can help shield your senior loved one from the elements.
Stock up on allergy medications. It is estimated that 7.7% of Americans have hay fever. If your senior loved one has seasonal allergies, make sure that their medicine cabinet is stocked with the supplies they need in case they experience allergies this season.1
Apply sunscreen before going outside. It is recommended to apply at least 30 SPF because it will protect you from 97% of the sun's UVB rays. You can also check out our guide on how to choose the best sunscreen.
Use insect repellent. If you and your loved one enjoy going outdoors, then it is important that you use insect repellent to ward away bugs that might bite or sting you. Some insect repellents are applied to the skin while others are an item that emits a scent and can be carried with you.
Bring an extra layer of clothing. In the spring, it can be warm or cold. In some regions, it may even snow during the early weeks of spring. Keep an extra layer of clothing wherever you go in case the temperature changes.
Do some spring cleaning around the house. Clutter can accumulate and make it harder for seniors to maneuver around their homes. Help your love do some spring cleaning to get rid of old items that can potentially stack up and make moving around more challenging. Here is a list of decluttering tips for seniors to help you and your loved one get started.3
Buy springtime clothes. Another spring safety tip for seniors is to make sure that they have spring clothes in their closets. Sun hats, sunglasses, light-fitted shirts/pants, and baseball hats are all good choices for the spring weather.
Check gardening tools. If your loved one enjoys working out in the garden, inspect all of the gardening tools to ensure that they are still in proper working condition.
Maintain the yard. To keep the yard safe, make sure that you and your loved one remove any branches, weeds, and leaves that may be lingering around from the wintertime. You should also add mulch to any flower beds to help keep them fresh.
Wear protection for outdoor tasks. With the spring will come tasks such as mowing the lawn or using a leaf blower to clean the leaves. Googles, ear protection, ear plugs, and other safety equipment should be checked and in good condition.
Check the patio and furniture. You should check the patio for any loose boards or nails. You should also check that the chairs and furniture outside are safe to use for the season.
Test fire alarms and smoke detectors. It's important that your senior loved one has up-to-date fire alarms and smoke detectors in their homes. Check the batteries and test the detectors to see if they are in proper working condition.
Clean the gutters. During the winter, leaves and debris may accumulate in the gutters of the house. Clean these out to help your loved one maintain their home.
Keep an emergency kit in case of a storm. It may be more likely to thunderstorm during the springtime. Your senior loved one should have an emergency kit in case the power goes out. Some items the kit should include are flashlights, batteries, food, and first aid items.
Check the air conditioners. You should check that your senior loved one's air conditioner unit is in working condition because the weather can sometimes become hot in the spring. It also is a good idea to have fans around the home in case the air conditioner breaks or your loved one does not have an air conditioning unit.
Learn to take timed breaks. Your senior loved one should be aware of how much time they spend out in the heat, especially on hotter spring days. Have your loved one use a timer to keep track of how long they spend in the sun to avoid over-exertion and dehydration.
Drink water often. Did you know 75% of Americans are dehydrated? An important spring safety tip for seniors is to help them stay hydrated, especially as the weather becomes warmer and they go outside more.4
Talk about spring safety topics. It's important to discuss with your senior loved one some ways to be safe. These can include safe driving tips, information in case of a hurricane, first aid, and instructions on how to avoid slipping when it's wet outside.
Prepare your car for spring. Your loved one should keep their care up-to-date for the spring weather. This includes refilling the windshield wiper fluid, keeping sunglasses in the car in case of glare, and frequently checking the tire pressure when the weather changes.
Saber Healthcare and our Mission
Saber Healthcare is an organization that provides services to more than 115 buildings across the states of Ohio, Pennsylvania, Virginia, North Carolina, Indiana, Delaware, and Florida. To learn more about our company and services, click here.
Saber Healthcare is an organization dedicated to providing consultant services to long-term care providers. This article is for informational purposes and is not meant to be seen as professional advice. Please consult with a medical expert before relying on the information provided.
Sources