Commitment + Clinical Leadership = Better Outcomes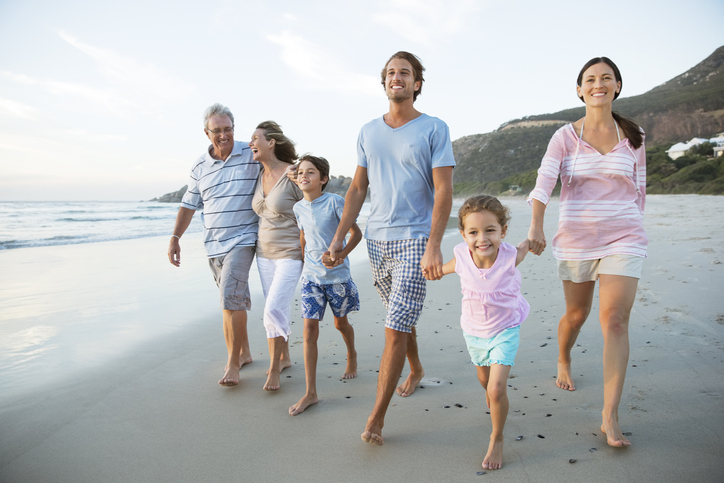 Summer Safety Tips
Aug. 4th, 2023
The summer season is a time when there are plenty of fun outdoor activities to do. However, it's important to stay safe while enjoying all that summer has to offer. Here are some summer safety tips to keep in mind.
Effects of Heat
During the summer months, the heat can cause you to sweat and lose hydration during the day. It is a good idea to stay vigilant when the temperature rises. Here are some heat-related summer safety tips to help you stay protected from the negative effects of high temperatures:
Be aware of the UV index
Wear sun protection

Sunscreen, sunglasses, and hats are some key ways to help protect your body from the sun
Ensure that your sunscreen is SPF 30 or higher to shield your skin from the sun's harmful rays. You should research the right sunscreen for your activity level and how much time you will spend in the sun
Your sunglasses have 95% to 100% protection to protect them from UV ray damage1

Wear the correct clothing

Clothes can protect your body from the sun's rays.
Make sure the fabric is lightweight and breathable to prevent overheating2
Be aware of heat-related illnesses

The elderly and children are the most at risk for heat illnesses
To lower your chances of having a heat-related illness, avoid strenuous exercises, stay hydrated, and stay in shaded areas
Some symptoms of heat-related illnesses are:

Nausea, fatigue, dizziness, heart palpitations, and muscle cramping3
Water Safety
One of the best parts of summer is all of the water activities there are to enjoy. From swimming to boating to jet skiing, there are fun activities for everyone. Here are some water summer safety tips to stay safe:
Make sure you that you always supervise young children in the water
Wear a life jacket in deeper waters
If you see someone drowning, throw an emergency flotation device out to them and call 911

Do not go into the water yourself in case it is unsafe

If you see lightening and or hear thunder, get out of the water immediately

Stay out of the water until at least 30 minutes after you hear the last clap of thunder

When at the beach, only swim when there is a lifeguard present
Protection From Bugs
While outdoors, it is not uncommon for there to be mosquitos and other pests flying and crawling around. Even though some bugs may seem harmless, it is still important to be aware of any bites or red spots that you find on your skin.
If you are going outside, wear shirts and pants that cover up your skin
Do not go off trails while hiking
Avoid being outdoors during dusk and dawn because those are the times when mosquitos are out most frequently. Mosquitos are known to carry diseases that can transfer to a person when they bite you.4
Wear bug repellant
Check for bug bites and seek medical treatment if necessary
Do not touch or provoke any unfamiliar bugs
Plan For Emergencies
It is always better to be prepared instead of caught off guard. Whether they are weather or health-related, emergencies unfortunately do happen, and it is important to make sure you plan ahead and have the necessary tools.
Keep a first aid kit in your car, purse, and backpack in case you were to need it2
Keep a weather emergency first aid kit in your house with:

Non-perishable food
Water
Bright flashlight
Medications
First aid kit
Portable phone charger5
Grilling Precautions
There's nothing better than turning on the grill and cooking some juicy burgers and steaks. While grilling, there are tips that everyone should keep in mind:
Make sure your grill is far away from your home
Keep children and pets away from the grill, especially while cooking
Never leave the grill while cooking4
Clean the grease off as it begins to build-up on the grill
Protect Your Pets
Pets are part of our family, and we have to make sure they stay safe as well. Here are some pet summer safety tips to help keep your furry friend safe:
Never leave your pet in the car unattended

Temperatures can quickly rise inside of a car and become much greater than the temperatures outside

Just like humans, pets can also suffer from a heat stroke

Some symptoms of a heat stroke are: heavy breathing, fast heartbeat, and dark red gum color

Do not let your pets walk on the asphalt

The asphalt can get extremely hot, so it is best to have them walk on the grass
Saber Healthcare
Saber Healthcare is an organization that provides services to more than 115 buildings across the states of Ohio, Pennsylvania, Virginia, North Carolina, Indiana, and Delaware. To learn more about our company and services, click here.
Saber Healthcare is an organization dedicated to providing consultant services to long-term care providers. This article is for informational purposes and is not meant to be seen as professional advice. Please consult with a medical expert before relying on the information provided.
Sources