Commitment + Clinical Leadership = Better Outcomes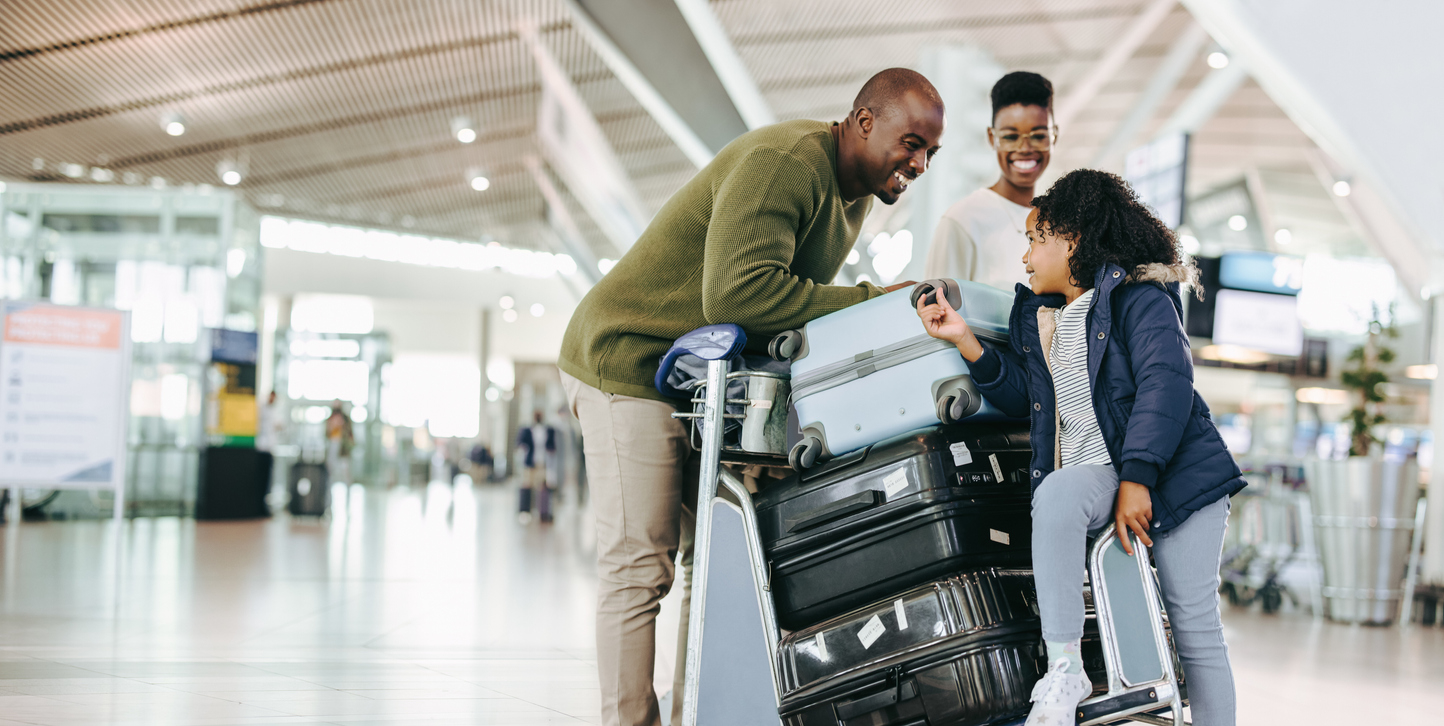 9 Tips to Stay Healthy While Traveling
Jul. 3rd, 2022
It's summer, the weather is perfect, and the kids are out of school. It's the time of year when many people take annual vacations with family and friends.
If you're planning a vacation this summer, you may be wondering how to keep you and your family safe and healthy while enjoying some time away. Vacations can be a great escape, but they can also cause you to worry about your health, change your sleep patterns, and cause stress due to planning.
Here are 9 tips to help you and your loved ones stay healthy while traveling this summer.
Rest. Many studies show how important it is to get plenty of sleep to stay healthy. This is necessary while on vacation as well. Different time zones and different environments can impact someone's circadian rhythm and immune system. It can be hard to have a strict sleep schedule when on vacation, but try to maintain your normal sleep patterns and habits to ensure you get a good night's sleep.1
Practice hygiene. Practicing good, proper hygiene is one of the best ways to avoid illness and stay healthy while traveling. Keep antibacterial wipes with you and wipe down airplane seats and armrests, wash your hands often, and avoid drinking after others. If you're worried about your immunity being compromised, try taking an immunity boost such as Emergen-C or Airborne.2
Hydrate. It's important to stay hydrated when on vacation. It can be easy to lose track of how much you drank while focusing on sight-seeing or laying on the beach. Staying hydrated helps your body to flush out waste, regulate your temperature, and assists with brain function. On the other hand, dehydration can cause headaches, dizziness, constipation, and heat strokes, especially in the summer.3
Be mindful of what you eat. Vacation is the time to enjoy yourself and indulge in some of your favorite foods! However, you want to make sure you're being mindful of what you're eating and doing so in moderation. Make sure to eat breakfast and do not skip meals. If you know your body is sensitive to sugar or other ingredients, be mindful of foods with an excess amount. Try a healthier snack when you need something small, and try to limit your alcohol intake.4
Stay active. Staying active is one of the best ways to be healthy while traveling. Even if you just take a walk each day, it will help your health, your joints, and your muscles. If you enjoy being active on vacation, sign up for some fun activities such as tennis or hiking. Try to get your family and friends involved in physical activity to motivate each other.
Protect your skin. Sunscreen is important year-round, but you should wear it during the summer when the UVA and UVB rays are at their strongest. Many of your days, especially when on vacation, will be spent outdoors. Wearing sunscreen will protect you from burns, aging, and skin cancer.5
Visit your doctor before a trip. Are you planning a trip outside of the country? If so, it would be best to schedule a visit to your general doctor. You can talk with your doctor about where you're going, and they can advise you on any necessary vaccinations or medications you may need to protect yourself.2
Keep a first-aid kit with you. Most hotels, amusement parks, and public areas have first-aid kits. However, they are not always easily accessible or have what you may need in stock. The best tip is to pack your own. Include bandages, antibiotic ointment, fever/pain reducer, and cold/flu medicine. Think about what you or your loved ones need regularly or may need in the event of an emergency, such as allergy medication, motion sickness remedy, stomach ache medicine, and anti-itch cream. You know you and your family the best, and having a kit geared towards your needs is the best way to be prepared. Also, if you're traveling by plane, keep your medications with you in your carry-on in the event that your luggage gets lost or damaged.6
Plan ahead for long travel days. If your travel plans include a long plane ride, it's helpful to know some precautionary steps you can take to stay healthy. Sitting down for long periods of time with little leg space, particularly on a plane, can cause blood clots. You're more at risk for blood clots if you're over 50 years old, overweight, or on birth control pills. If you have a long flight, make sure to walk before you board and stand up on the plane when it's safe to. Compression socks can also help increase blood flow and prevent blood clots. Staying hydrated is another good way to help prevent blood clots as well. Additionally, if you want to rest comfortably on a long flight, bring a travel pillow and a small blanket.7
Travel Safe and Stay Healthy
Saber Healthcare hopes you can enjoy your vacation this summer while staying safe and healthy while traveling. Try some of these tips on your next trip!
Saber Healthcare is an organization that provides services to more than 115 buildings across the states of Ohio, Pennsylvania, Virginia, North Carolina, Indiana, Delaware, and Florida. To learn more about our company and services, click here.
Saber Healthcare is an organization dedicated to providing consultant services to long-term care providers. This article is for informational purposes and is not meant to be seen as professional advice. Please consult with a medical expert before relying on the information provided.
Sources