Commitment + Clinical Leadership = Better Outcomes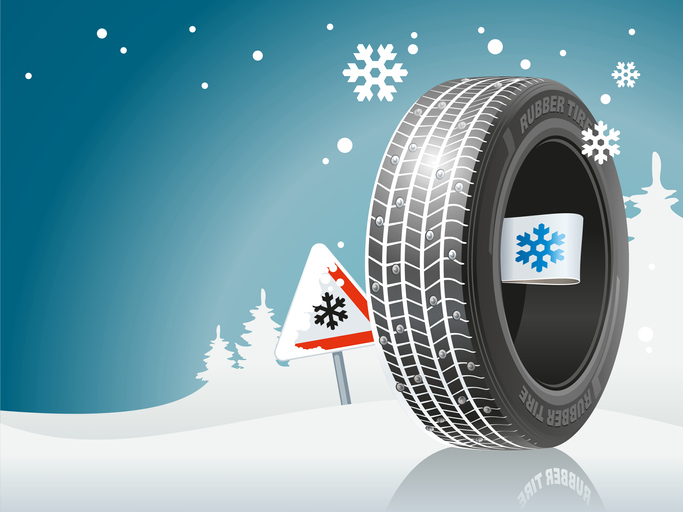 8 Winter Safety Tips
Nov. 8th, 2020
As the leaves fall off the trees and the snow begins to arrive, the weather will quickly change from autumn to winter. There's lots of excitement that comes with the changing of seasons, from the upcoming holidays to seeing the very first snowfall.
However, the winter time is also very dangerous. Ice will cover the roads and sidewalks, and there could potentially be some snow storms depending on what region you live in.
That's why it's important for you to keep you and your loved ones safe as winter arrives.
Luckily, you can get ready for the snow and ice before it comes. Here's eight winter safety tips you can use to keep you and your loved ones safe this winter.
Clean your driveway and sidewalks of snow
One winter safety tip to keeping your family safe this winter is clearing off the snow and ice on your driveway.
Maintaining your driveway is to not only key to being able to drive in the snow, but it also prevents anyone from slipping on ice.
Unfortunately, when snow and ice coat the ground, and as it becomes darker outside earlier, it can be dangerous to walk when you can't see the sidewalk.
However, you can combat the slippery ice overtaking your driveway by shoveling the snow as it falls. Removing the snow will ensure that ice doesn't begin to form on the concrete.
This can help keep your family members safe when they go out to the mailbox or get in their car. If you have kids, you won't have to worry about them slipping when they play outside.
Regularly maintain your driveway this winter to keep yourself and others in the neighborhood safe.
Prepare Your Car
Another way to get ready for the colder weather is to properly prepare your car to drive in the snow.
Even though no one likes driving on the ice, you may inevitably need to get on the road when the weather's bad at some point, whether it's for work or picking up groceries.
Here's a few winter safety tips you can use to prepare your car for the cold:
Get winter tires. Winter tires are made to drive on the snow and ice. Did you know that some seasonal tires don't deliver the traction you need to stay safe on the snow? Winter tires have a higher "void-to-lug" ratio, meaning that the grooves are bigger and therefore better for the winter time.1 You should check with an auto expert to find the best winter tires for the make and brand of your car.
Get your oil and antifreeze changed. It's recommended that you change your oil and antifreeze so your car stays in top shape all winter long. Besides, you don't want your car to break down in the middle of a snowstorm, so it's important to do routine maintenance.
Stock up on gear. In the winter time, it can be cold driving, and you don't want to make a mistake because your body isn't used to the change in temperature. Another winter safety tip is keeping a set of gloves for your hands in the car so they aren't cold when touching the steering wheel. You should also store a sweater and blanket just in case you underdress for the day.
Preparing your car for the winter will help keep you and your family safe as you travel throughout town. Your main priority is driving to your destination safely, so setting your vehicle up for success can help you focus on the road.
Spend Time Outside During Daylight Hours
Now that daylight savings has happened, there's less light outside during the day time. That means it gets darker quicker, so it can be dangerous for you or your loved ones to be outside when it's hard to see.
Another winter safety tip is avoiding doing activities outside or driving as the sun goes down. That means you should try to finish all your errands, from going shopping to shoveling the driveway, during the day or early evening. You don't want to accidentally slip on the ice when because you couldn't see the sidewalk beneath you.
The temperature also drops as it turns to the evening time in the winter. This means you will want to be in your house, safe from the temperature changes and the potentially dangerous climate if it decides to snow on top of being dark.
Do yourself a favor and do everything you need to during the day time to stay safe and warm.
Keep Your Pantry and Fridge Stocked
If you live in a place where snow storms can potentially be brutal, it's important to keep your pantry and fridge stocked with essentials – especially if a storm decides to last for a few days.
You will want to listen to the weather advisory to find out if a storm might potentially come near you. You never know when you will be stuck because of the sheer amount of snow, or if a blizzard makes it impossible to go anywhere because of the unsafe conditions.
However, you can get ahead this winter by stocking your pantry and fridge with essentials. This can help your family be ready in case you are ever stuck inside.
A few items you should keep in your house includes:
Dry and canned food items. Keep some food items that will last a long time such as cereals, pasta, soups, and canned fruit/vegetables. These will last a long time, so you can keep them stored all winter long without worrying about the expiration date.
Keep bottled water. You never know if your pipes may freeze and fresh water may be temporarily unavailable. Keeping some bottled water in your house just in case ensures that your family will have something to drink in this event.
Have enough any other essentials. This includes items such as toothpaste, paper towels, toiletries, and soap. You will want to have essentials on hand so that way you aren't worried about running to the store in dangerous weather.
With all this in mind, prepare for the winter time now while you can. This can start with picking up a few items every time you go to the grocery store.
Eventually, you will have a stock of supplies that can get you through a potential storm. You might even have some items in your house you can contribute to this pile, too.
Have Your Heater Professionally Checked
Another winter safety tip for your family is having your heater professionally checked. After all, it's vital that you are able to continue to heat your home consistently and safely so your family can stay warm all winter long.
A few reasons for getting your furnace checked include reducing unforeseen repairs, keeping the filters clean, and checking the wires for corrosion.
This check will not only help keep your furnace in top shape, but it also reduces the possibility that your furnace will malfunction. You should have this check done annually to keep your furnace in top shape.
And even though you may have to pay a little money now, you could be saving yourself hundreds or thousands in the future. Imagine if your heater breaks down and causes damage to your house, or if you have to replace an expensive part because you skipped a year for the check.
Get your heater checked and keep your house warm this winter.
Wear Winter Attire
Now that the weather's getting cold outside, you will want you and your family to be properly dressed for the season.
By wearing warm clothes during the snow and ice, you are protecting yourself from illness and potential frostbite. You will also help keep your body warm and regulated when you wear winter clothes.
Did you know that no matter how fit you are, your body still regulates temperature the same way?2 That means you will want to layer up no matter who you are, whether you are an athlete or someone who doesn't like to exercise at all.
Make sure you have hats, scarves, gloves, and a proper winter coat for everyone in the household. You will also want everyone to have boots that are the right size and don't let moisture in easily.
Dressing your family for the temperature to keep yourself and your loved ones safe and warm. This winter safety tip is important to keeping your family dry and warm throughout the winter season.
Have Proper Hygiene
One part of the winter time that's inevitable is the spread of illnesses. The flu is one of the most common viruses during the colder months, commonly spreading throughout the winter time (one reason why it is important to get your flu shot!3)
However, there's other nasty germs that go around the workplace, schools, and public shopping centers as well during this time of year. That's why it's important for you and your family to properly wash your hands this winter season.
Here's a few winter safety tips you and your loved ones can use to prevent illnesses this winter:
Wash your hands often. This includes before preparing food, after going shopping, and after using the bathroom. Proper hygiene will keep you from accidentally contaminating the objects around you. You should also teach your kids when and how they should wash their hands.
Carry hand sanitizer. In the event you can't wash your hands, keep a bottle of hand sanitizer with you. This will help you stay clean throughout the winter.
Stay home when sick. If you or your loved one gets sick, stay home. Going out in public will only spread illnesses to others. You will also recover quicker if you rest up at home rather than pushing yourself to go out.
Don't touch surfaces unless you have to. If you don't have to touch something in public, then don't. The more items you touch, the more possibility that you will pick up a virus.
Stay smart this winter season and wash your hands often to prevent illness.
Be Safe With Decoration Set-Up
Now that the winter time is approaching, the holidays are coming around. This is exciting, and you might even have some decorations you'd like to put up inside and outside of your home.
However, the way you set up your decorations can make the difference in keeping your home safe.
Here's a few ways you can keep your home safe—while still looking festive—during the winter time:
Keep your decorations away from heat. This includes fireplaces, candles, heaters, and furnaces. You don't want your holiday décor to catch on fire, so you should take care in where you place your holiday spirit.
Turn off decorations at night. When your family goes to sleep, turn off your holiday decorations. This will help keep your home safe, especially since you don't want something to happen while everyone is asleep.
Don't overload outlets. When it comes to the holidays, there's lots of lights and decorations that are available for consumers to display. However, you should safely plug in these fun items and avoid overloading the outlets. One way you can add more plugs is by adding an extension cord.
Don't display broken decorations. Decorations that are broken and have sharp ends shouldn't be displayed. This can be a hazard for you or your family members when they go outside on the lawn or around the house. To stay safe this winter, make sure everything you display is in good condition.
It's exciting that the winter is approaching, but staying safe and smart with your décor will help keep your family safe all winter long.
Saber Healthcare Wishes Everyone a Safe Winter Season
Now that winter is coming, Saber Healthcare wishes everyone a fun and safe winter season.
To learn more about Saber Healthcare and the services we provide, click here.
Saber Healthcare is an organization dedicated to providing consultant services to long term care providers. This article is for informational purposes and is not meant to be seen as professional advice. Please consult with a medical expert before relying on the information provided.
Sources
"Hot to: Choose Snow Tires." Les Schwab Tire Cente, https://www.lesschwab.com/. Accessed November 6th, 2020. Link: https://www.lesschwab.com/article/how-to-choose-snow-tires.html
"4 Ways to Stay Healthy in Colder Weather." Saber Healthcare Group, saberhealth.com. Published October 20th, 2020. Accessed November 6th, 2020. Link: https://www.saberhealth.com/news/blog/4-ways-to-stay-healthy-in-colder-weather
"Why You Should Get the Flu Shot." Saber Healthcare Group, saberhealth.com. Published October 19th, 2020. Accessed November 6th, 2020. Link: https://www.saberhealth.com/news/blog/why-you-should-get-the-flu-shot