Saber Healthcare Blog & Newsroom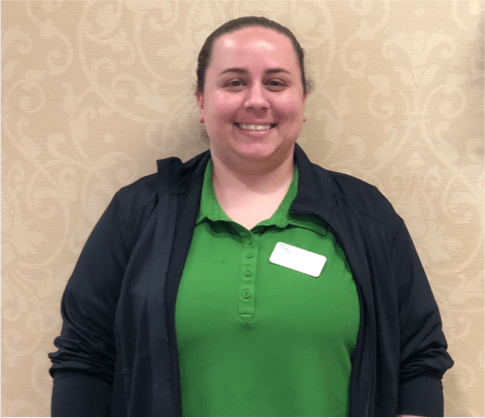 Erin McGhee Autumn Care of Mechansville IMPACT Employee
May. 2nd, 2019
Autumn Care of Mechanicsville would like to congratulate our April IMPACT employee of the month, occupational therapist Erin McGhee.

Erin, who is a local native of Mechanicsville, has been with our facility for nearly two years after receiving her Masters Degree from Radford University studying occupational therapy. Her strong passion for helping others has been extremely evident while at our facility. Erin is constantly spending time with patients in and outside of the therapy room, and going above and beyond helping out patients whenever she possibly can.

An interesting fact about Erin is that she has been skydiving twice, but don't let her adrenaline seeking hobby fool you. She is always calm and collected when dealing with any difficult circumstance that comes up.

Thank you for all that you do for our patients, Erin!