Saber Healthcare Blog & Newsroom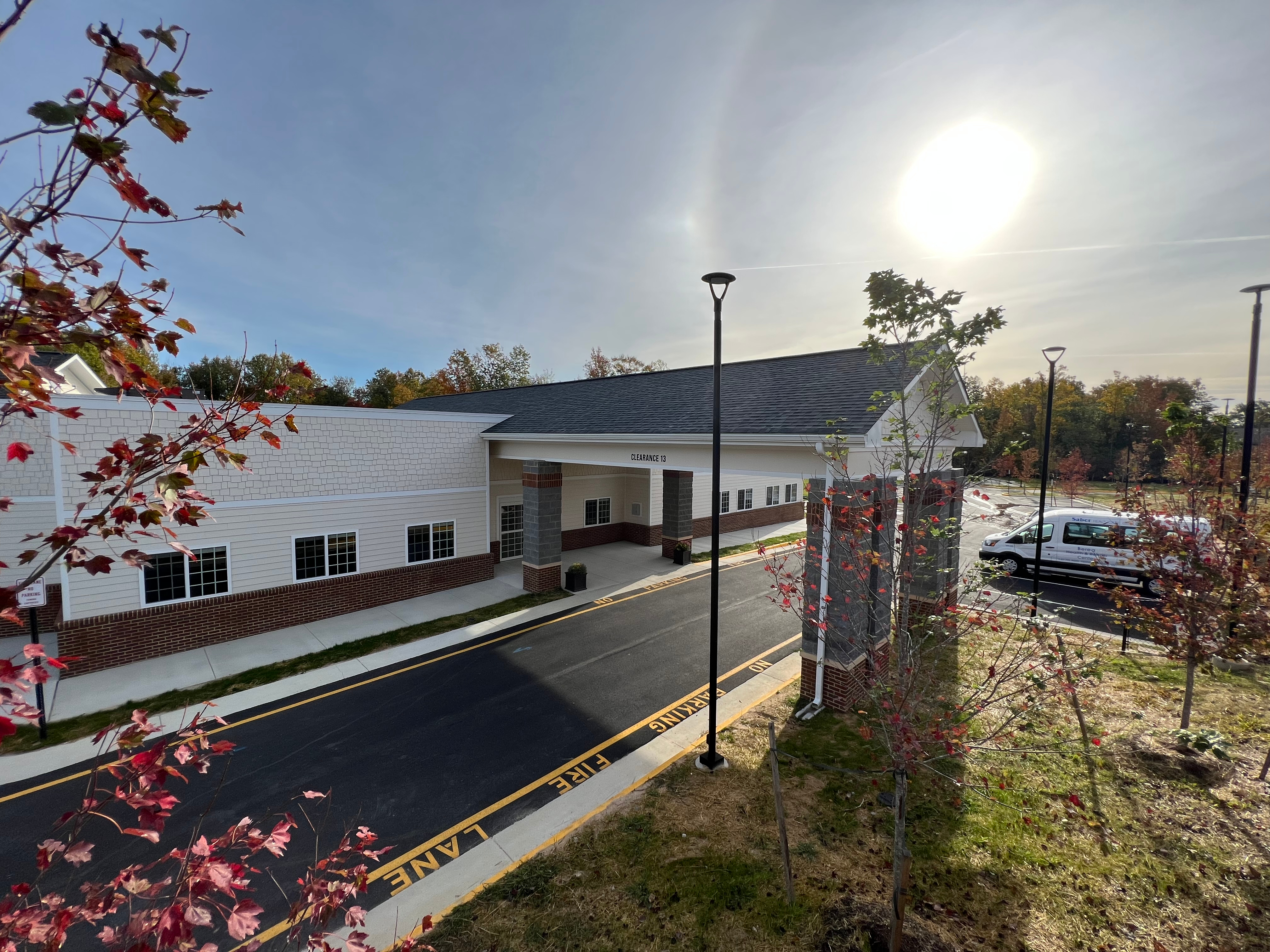 Saber Healthcare Welcomes New Community to Fredericksburg, Virginia
Nov. 5th, 2021
Saber Healthcare Builds Berea Health and Rehab, a new Skilled Nursing and Rehabilitation Facility
Fredericksburg, Virginia – Saber Healthcare is pleased to announce the opening of a new state-of-the-art nursing and rehabilitation community, Berea Health and Rehab, located in Fredericksburg, Virginia.
An open house was held in October, which included a ribbon cutting ceremony. The Fredericksburg Regional Chamber of Commerce, Smith/Packett, Stafford County's Economic Development Manager, the Medical Director of the Mary Washington Health Alliance, and guests all attended to help welcome Berea Health and Rehab into the community.
"I'm excited to officially open on November 15th and to start taking residents and caring for them," Beverly Greene, Administrator of Berea Health and Rehab, stated at the ribbon cutting ceremony. "I'm happy to do tours any time during business hours."
During the open house, tours were given to show guests the features of the new building, which includes private rooms, semi-private rooms, in-room bathrooms, and common areas for residents to enjoy. There was also delicious food offerings prepared by Chef Moe, Director of Culinary, for the guests.
"Having a quality facility is an important part of the healthcare business, but partnering with a company like Saber Healthcare to provide care is the formula you need for success," William Holmes, Executive Vice President of Development & Construction at Smith/Packett, shared at the open house.
Some of the services Berea Health and Rehab will offer include physical therapy, speech therapy, occupational therapy, short and long term care, hospice care, and respite care. Our 24-hour skilled nursing care is available for cardiac care, congestive heart failure, IV therapy, pain management, post-surgical care, pulmonary care, stroke/neurological care, and wound care management.
Berea Health and Rehab is looking forward to offering compassionate and quality care to Fredericksburg and the surrounding communities. Call (540) 701-9480 to learn more or to take a tour today. You can also visit Berea Health and Rehab's page here.
About Saber Healthcare Group: Established in 2001, the Cleveland-based company has grown from two skilled nursing facilities to more than 115 skilled nursing and assisted living facilities in seven states (Ohio, Indiana, Pennsylvania, Delaware, Virginia, North Carolina and Florida). Saber's "On the Cutting Edge of Healthcare" philosophy has spurred its growth and the company to implement greater healthcare knowledge and technologies to serve residents and patients in better ways.