Saber Healthcare Blog & Newsroom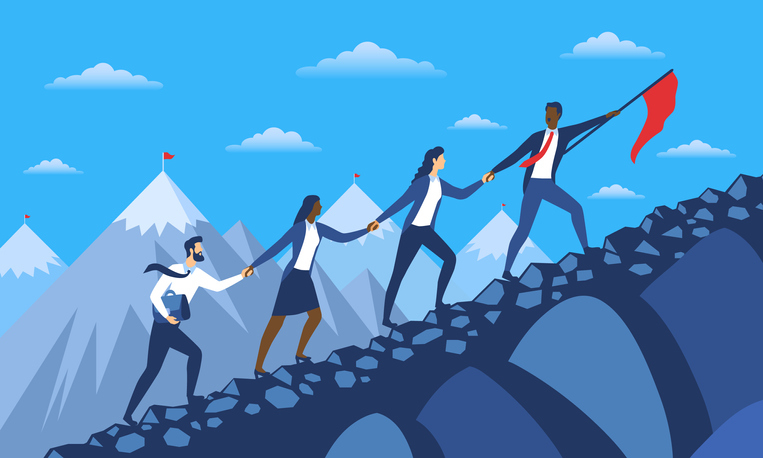 Saber Healthcare 2021 Leadership Meeting: Be Mindful
Oct. 12th, 2021
Saber's leadership team discusses the importance of wisdom & mindfulness
Beachwood, Ohio – Recently on October 5th-6th, Saber Healthcare virtually held our annual leadership conference for the administrators, directors of nursing, and regional staff.
This year, our theme was "be mindful," and our speakers spoke on the importance of sharing wisdom through mindfulness.
One of our speakers was Bernice Tong, Senior Facilitator with Peak Wellness, who gave us knowledge during "Mindfulness 101 and Mindfulness for Managers" by sharing research and tips for best practices.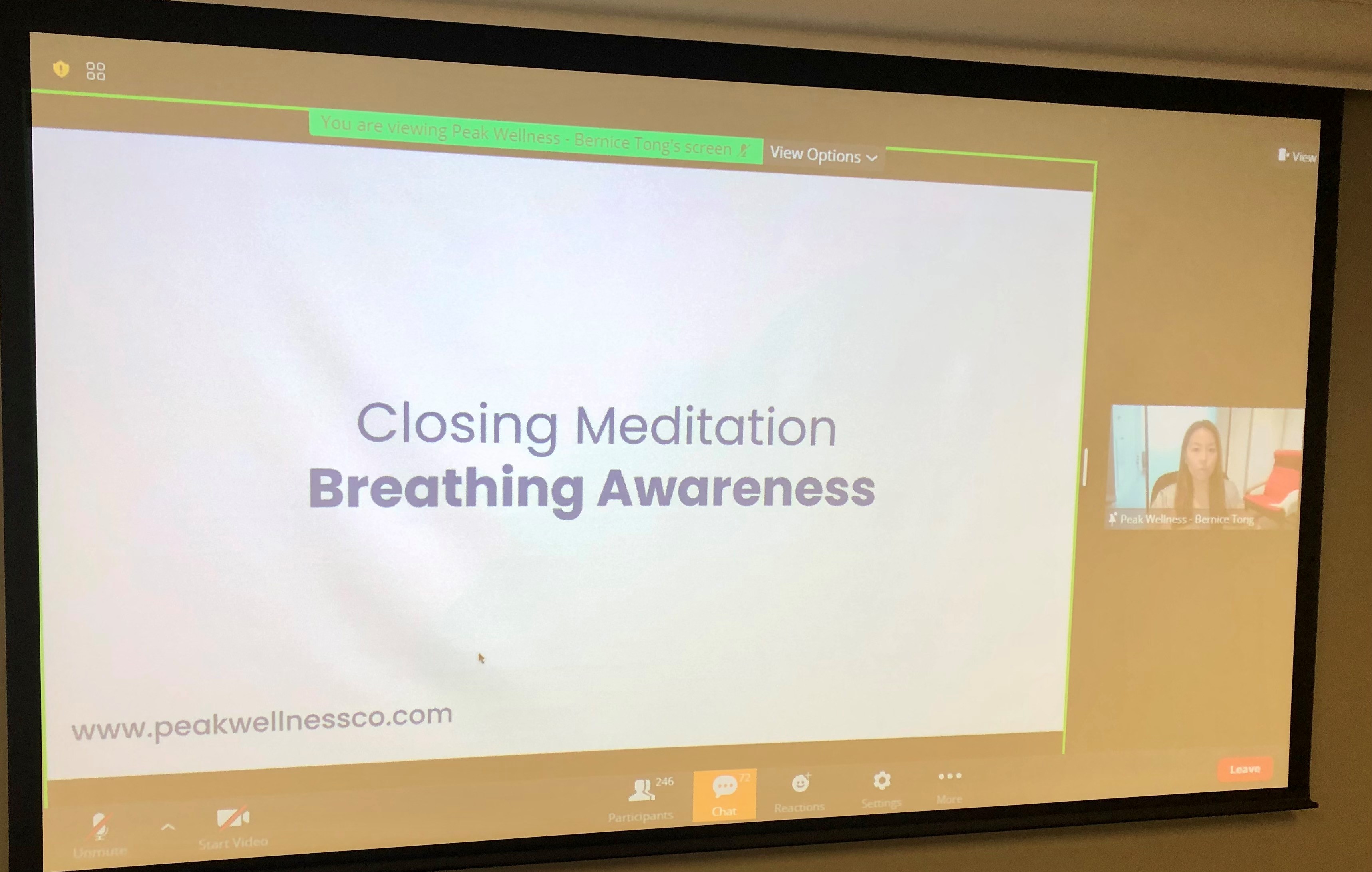 Craig Zblocki, Author and Consult, was an enthusiastic keynote speaker during "Mindfulness, Presence, and the Wisdom of Un-Learning."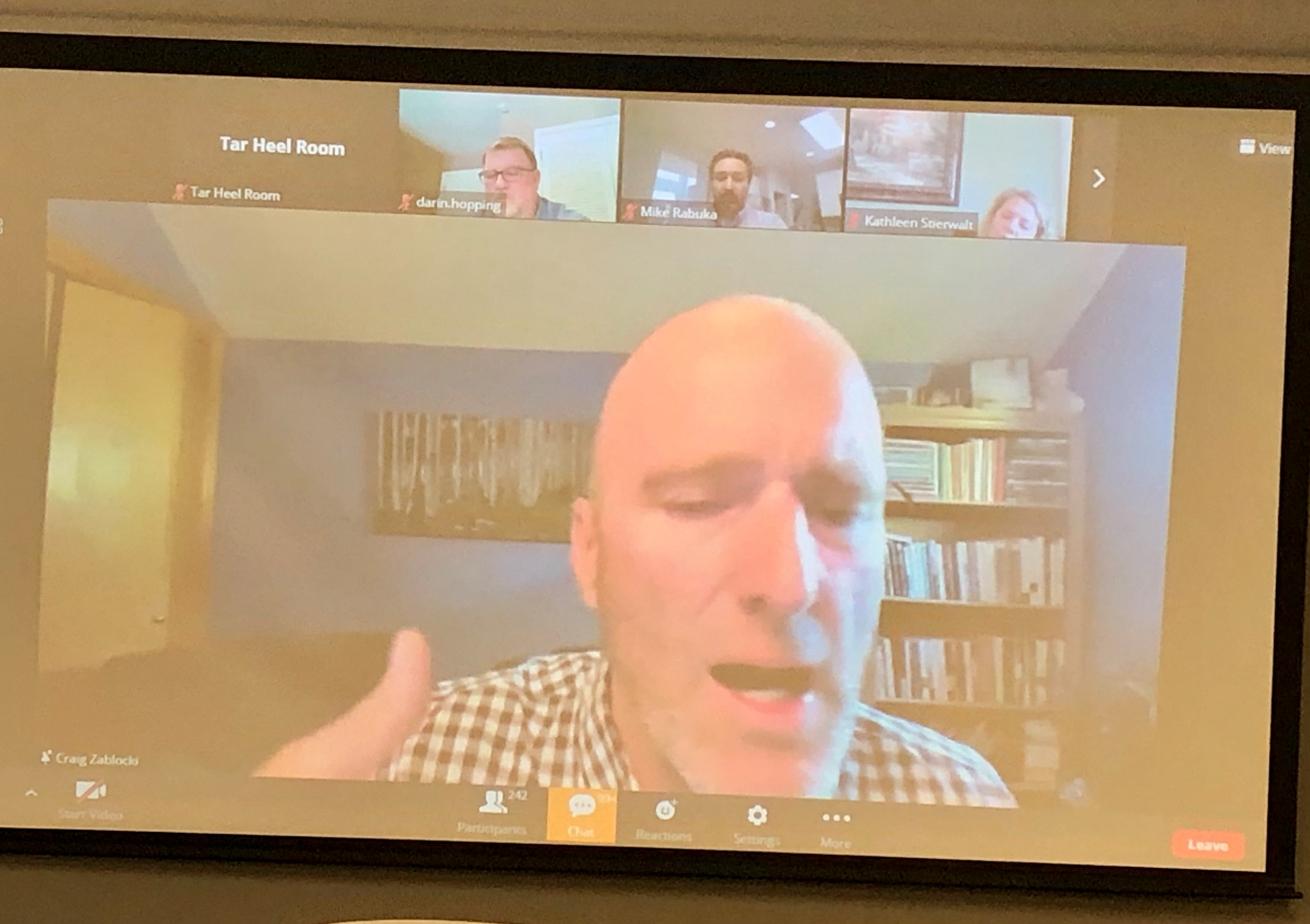 There are also many challenges those in healthcare face today, and Alice Thornton-Bell, Expert Partner with the Advisory Board, coached the participants through "Rebuilding the Post-Acute Workforce."
There were also a few celebrities, Olympic Gold medalist Jackie Joyner-Kersee, Actor/Comedian Gilbert Gottfried, and TV personality Jerry Springer, who thanked our Saber leaders for the heroic work that they do each day.
The leadership meeting also had some light laughter and fun. We played an exciting trivia game with each region competing against each other. Participants also had an artist-led instruction to paint Starry Night by VanGogh. Saber's Director of Culinary Services, Chef Moe, led the teams in baking brioche bread out of their own Saber Scratch kitchens.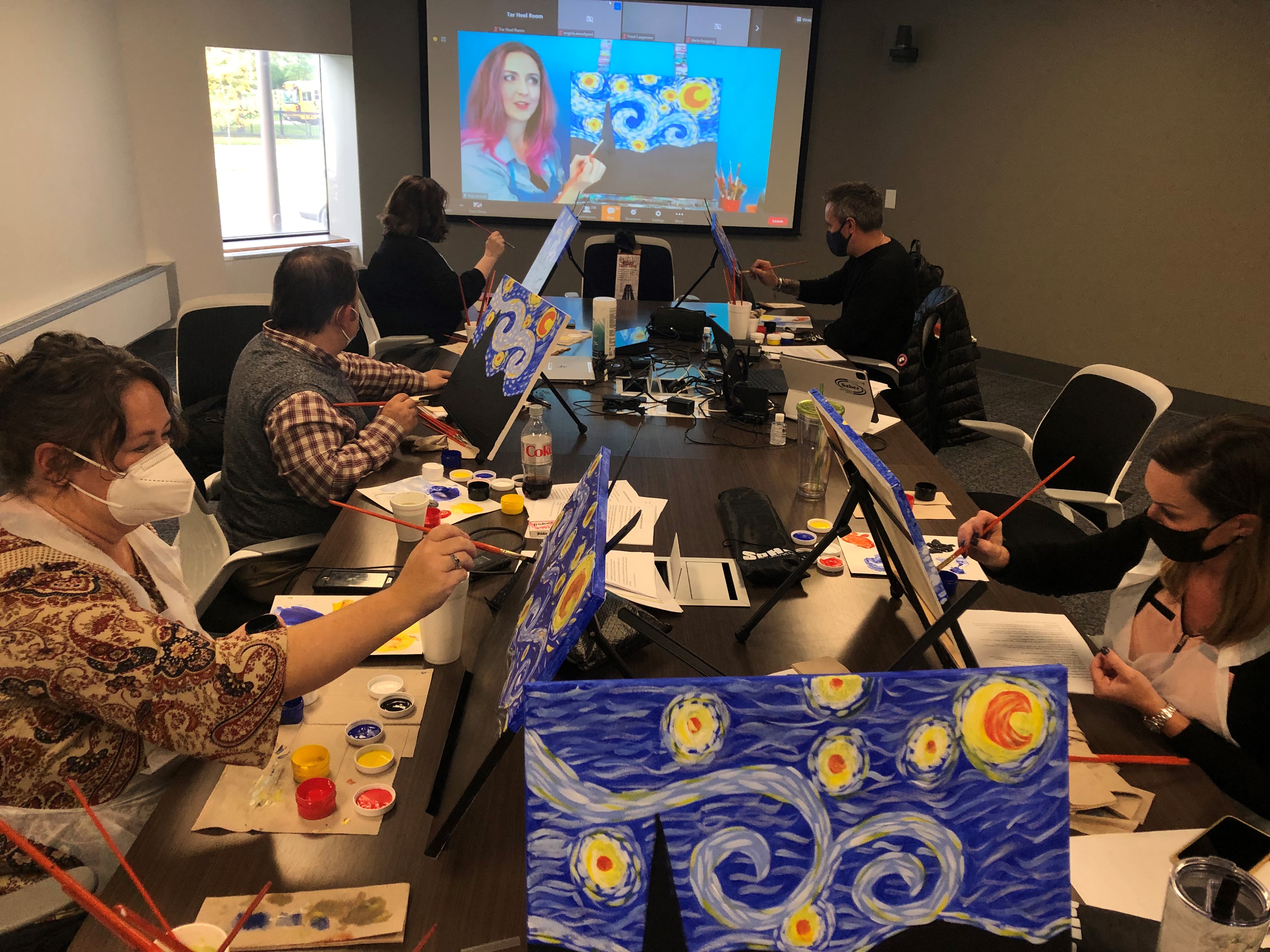 The meeting concluded with an annual awards ceremony where communities received their achieved AHCA awards and deficiency-free survey awards. There were also team awards for Administrator-Director of Nursing duos, as well as individual IMPACT awards for those who go above and beyond at our company.
Saber Healthcare's leaders are excited to take this knowledge with them and utilize it throughout the upcoming year. Our healthcare leaders are dedicated to helping our teams to provide quality care to our residents and making a difference in the community.
About Saber Healthcare Group: Established in 2001, the Cleveland-based company has grown from two skilled nursing facilities to more than 120 skilled nursing and assisted living facilities in seven states (Ohio, Indiana, Pennsylvania, Delaware, Virginia, North Carolina and Florida). Saber's "On the Cutting Edge of Healthcare" philosophy has spurred its growth and the company to implement greater healthcare knowledge and technologies to serve residents and patients in better ways.