Saber Healthcare Blog & Newsroom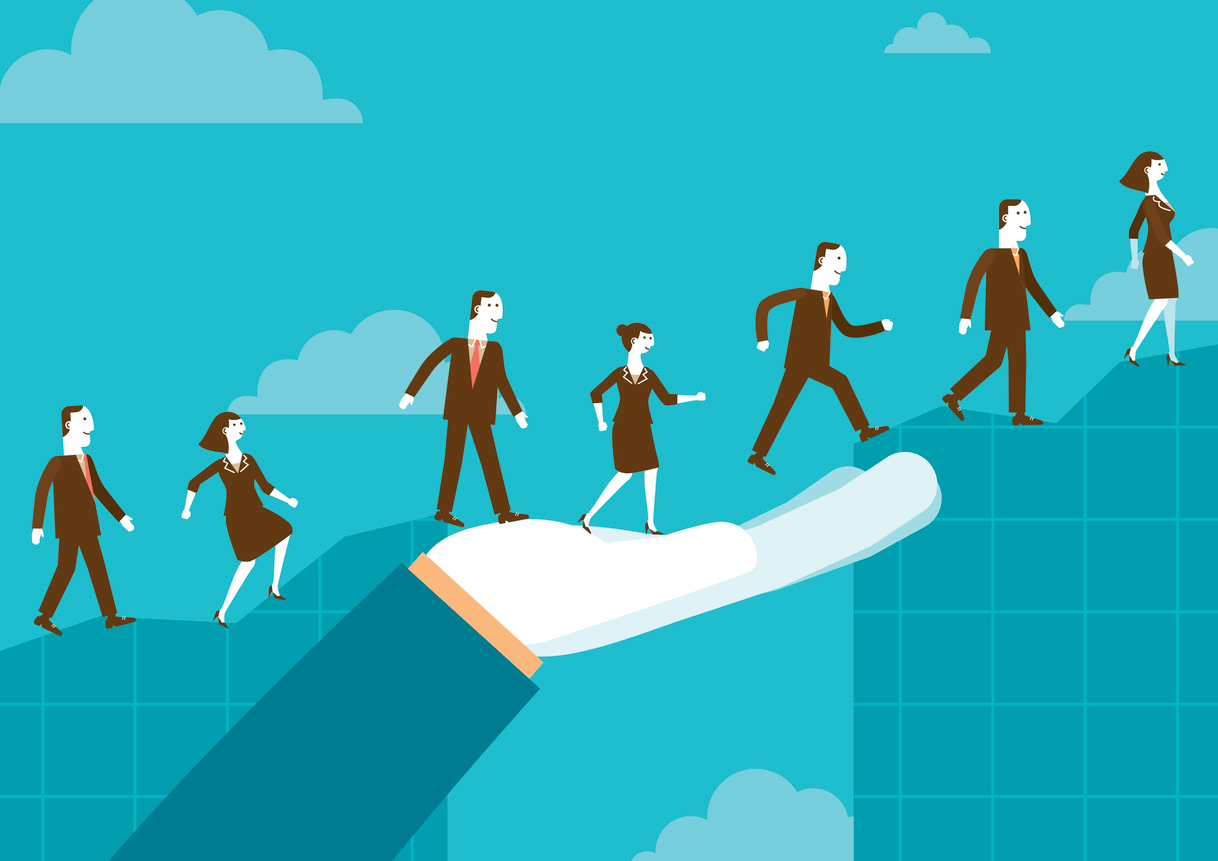 Saber Healthcare 2022 Leadership Meeting
Mar. 31st, 2022
DONs and Administrators Gathered and Shared Leadership Knowledge
Beachwood, Ohio – Saber Healthcare recently held our leadership meetings for the DONs, Administrators, and regional staff with one in Pennsylvania and one in North Carolina. These conferences are an opportunity for Saber Healthcare's leaders to reconnect with one another, share news, gain wisdom from speakers, and discuss our company's future direction.
Karen Stanfield, COO of Saber Healthcare, kicked off the meetings with an interactive activity that allowed everyone to socialize and get to know one another by sharing a little bit about themselves.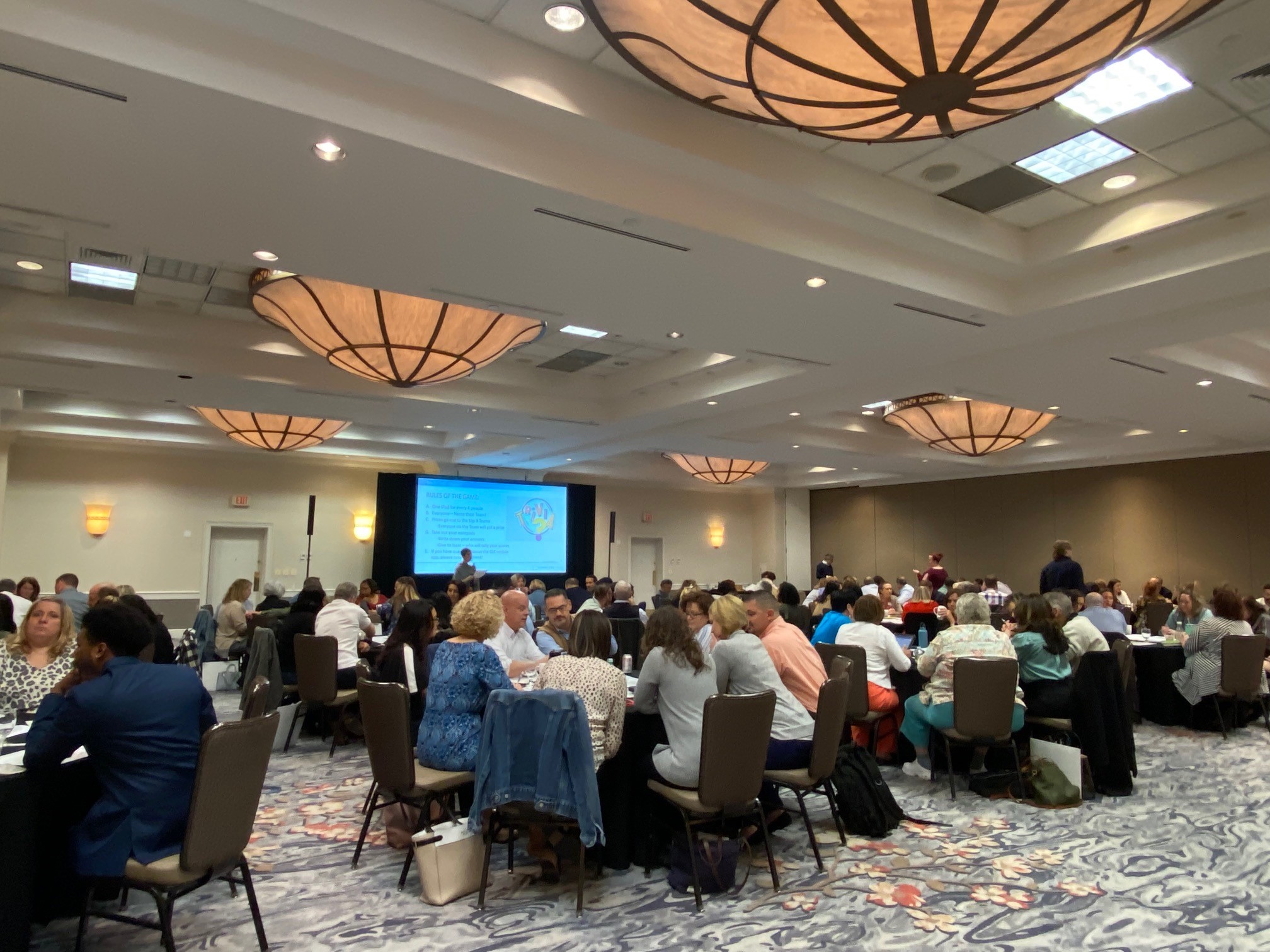 Frank DeAngelis, former principal of Columbine High School, joined us at each meeting to share his story and discuss how he's grown as a leader since the incident at Columbine. He signed copies of his book, "They Call Me Mr. De," which were given as gifts to our leadership staff prior to the meeting to provoke discussion and give insight on DeAngelis' growth as a leader.
"I refuse to be helpless, I refuse to be hopeless, and I refuse to give in," DeAngelis told our leaders. "Never give up hope, because you're making a difference."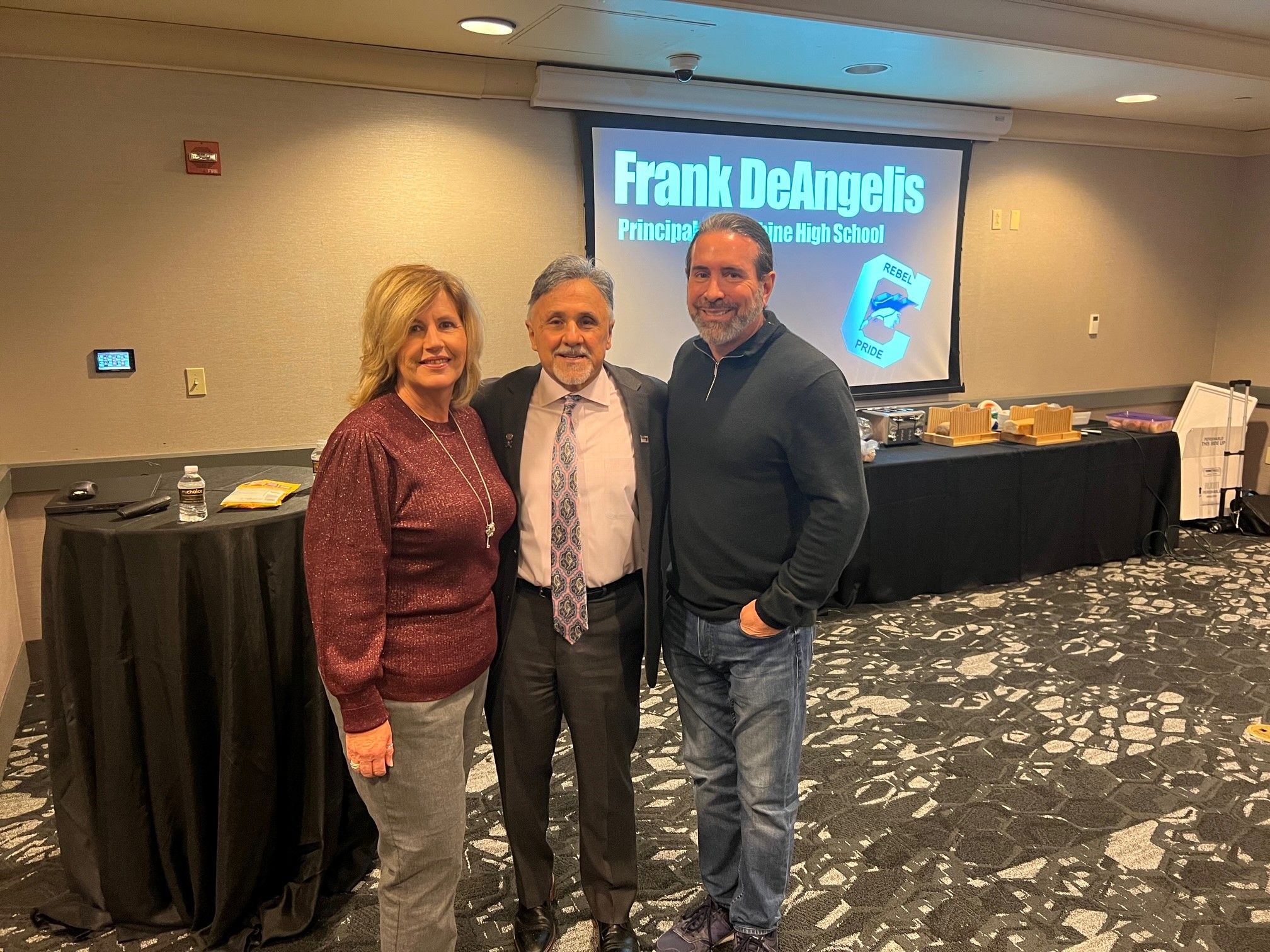 DeAngelis shared an encouraging message and related his experience with Columbine to what many of our healthcare workers experienced during the COVID-19 pandemic. He discussed how to overcome tragedy, how to lean on one another, and how to move forward.
The Connected Living team presented their platform to our leaders and helped them explore the Connected Living app. Connected Living is an interactive platform that Saber Healthcare is rolling out to all communities in the near future.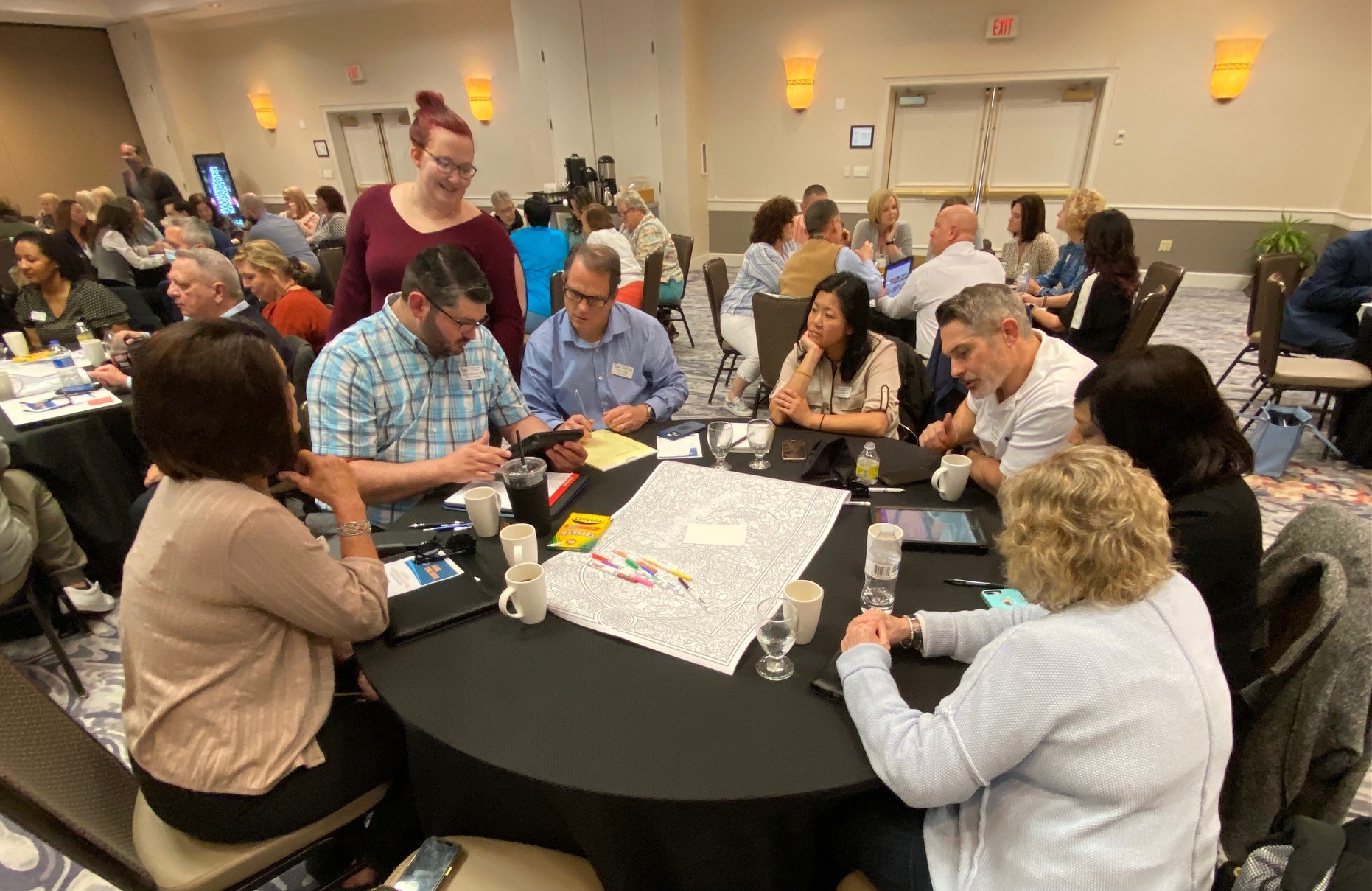 The Connected Living app has multiple functions, such as the ability for residents to stay connected to their loved ones. Other features include options to view activity schedules, menus, and company news. Saber Healthcare is thrilled to roll out this platform to the communities we serve and give residents, employees, and family members the opportunity to digitally connect and stay up-to-date with the latest at each building.
Leah Schneck, Saber Community Support for Social Services, presented the Saber Strong Foundation, which helps employees who are struggling due to various hardships.
"The Saber Strong Foundation was formed to support and fund the Saber Strong Employee Hardship Response Program through employee donations and participation," Schneck shared.
Schneck encouraged donations by showing examples of fundraising ideas from various communities. She also spoke about the progress our company has made with the program so far, including how donations have helped employees.
Kelly Wright, VP of Talent Management, presented awards to multiple leaders for their completion of the Saber Leader Up program. This program is a voluntary leadership development program that focuses on self-reflection and experiential learning.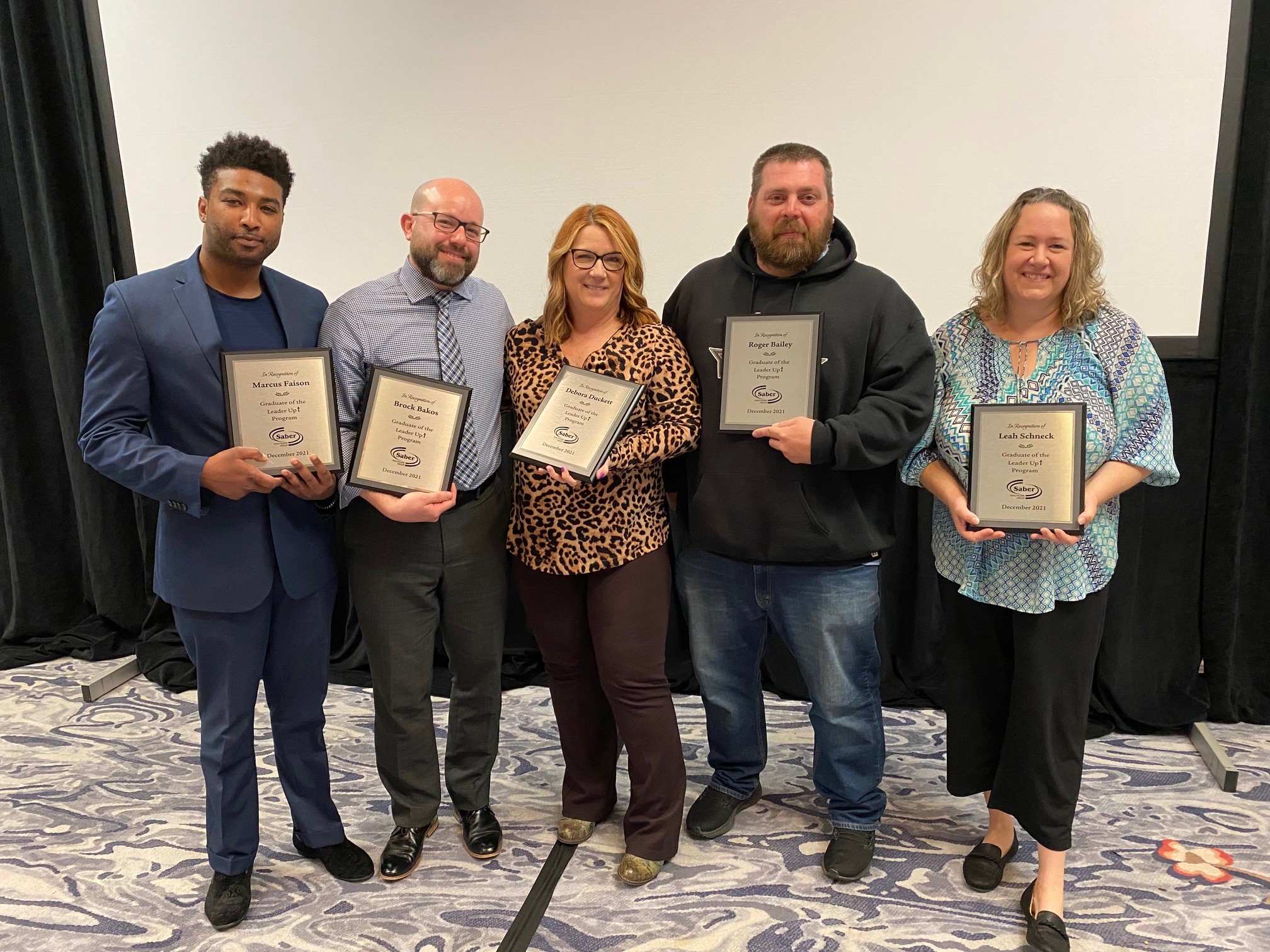 Chef Moe, VP of Culinary Research and Development, shared information about the Fresh Bread Program that is being offered to the communities. Saber Healthcare is dedicated to introducing nutritious recipes for our residents to help them meet their nutritional goals.
Bill Weisberg, CEO of Saber Healthcare, wrapped up the meeting by sharing some final words of encouragement to our leaders. He discussed Saber's goals moving forward and how our leaders can encourage their teams each day.
Saber Healthcare and its leaders are hopeful looking toward the year ahead, and will take the knowledge they learned from these meetings and share it with their teams. Our leaders are dedicated to inspiring their teams to help them achieve their goal of providing quality care to our residents.
About Saber Healthcare Group: Established in 2001, the Cleveland-based company has grown from two skilled nursing facilities to more than 115 skilled nursing and assisted living facilities in seven states (Ohio, Indiana, Pennsylvania, Delaware, Virginia, North Carolina and Florida). Saber's "On the Cutting Edge of Healthcare" philosophy has spurred its growth and the company to implement greater healthcare knowledge and technologies to serve residents and patients in better ways.