Saber Healthcare Blog & Newsroom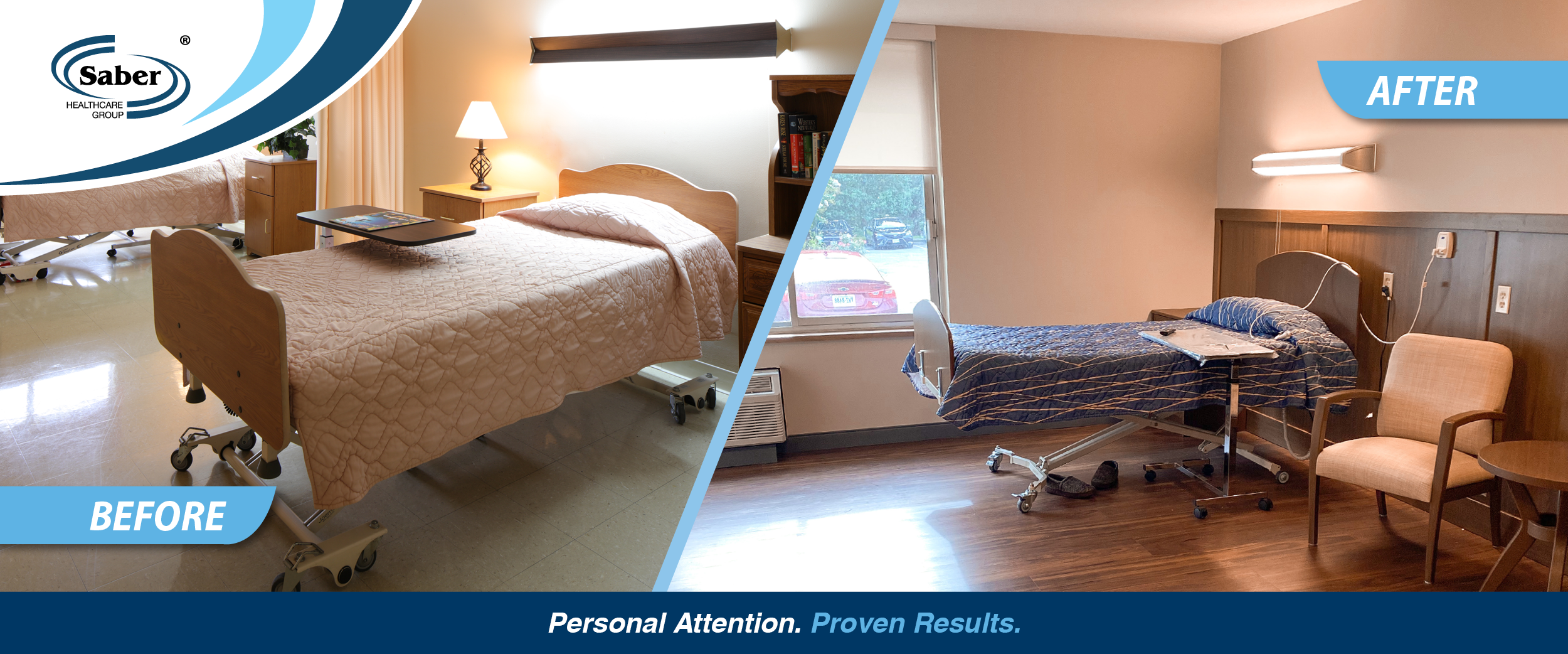 Saber Healthcare Remodels Rocky Mount in Virginia
Sep. 28th, 2020
Rocky Mount, Virginia – Saber Healthcare is proud to announce the completion of Rocky Mount Health and Rehab's renovations.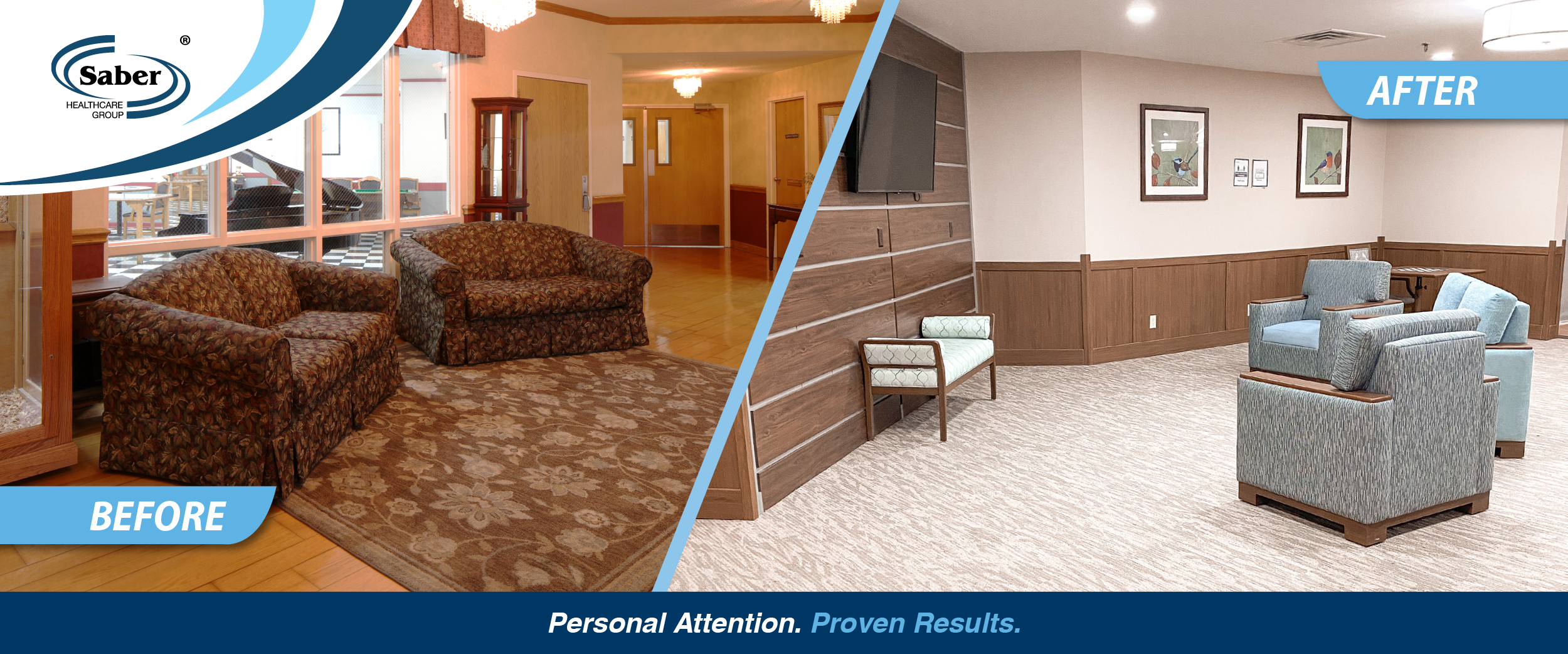 About a third of Rocky Mount is dedicated to rehabilitation services. With the renovation, there are now 27 new private suites located on a distinct unit to help accommodate those patients' needs, as well as a new state-of-the-art rehabilitation gym, which is one of the largest of all Saber Healthcare facilities.
The facility has also improved its dining experience by renovating the dining room, a completely upgraded kitchen with all new equipment. Meals are served restaurant-style to the residents from chefs dedicated to preparing nutritious, healthy food.
Additional improvements include new flooring throughout the building as well as a second generator, enhancing the facility's emergency-preparedness.
Rocky Mount Health and Rehab hopes to thrive as one of Virginia's top senior care facilities. Saber Healthcare's goal is to continuously improve the quality of our buildings to better serve our patients and their ongoing recovery.
Since 2018, when Rocky Mount was acquired by Saber Healthcare, the facility has shown great strides in the quality of care and patient satisfaction. Led by Chad Isabelle, Administrator, and Craig Turner, Medical Director, the Rocky Mount team has achieved growth from a two-star CMS rating to a three-star and is on their way to growing to a four star. This team has also earned a five-star in quality measures.
For anyone interested in working for Rocky Mount, the facility is currently conducting immediate interviews. Apply today.