Commitment + Clinical Leadership = Better Outcomes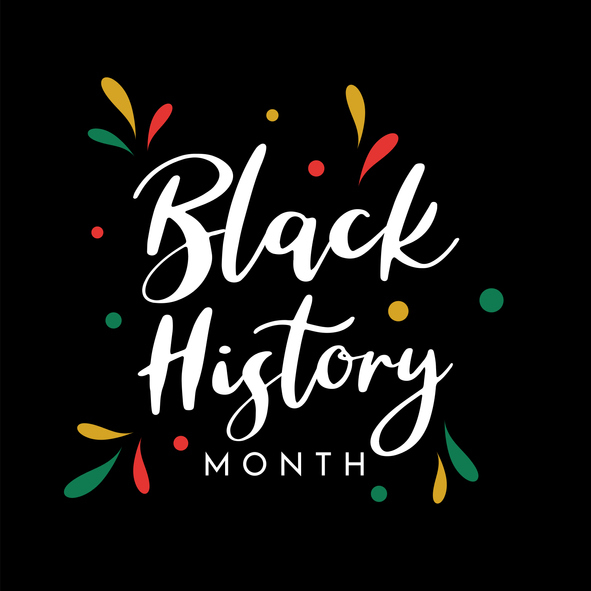 9 Famous People in Nursing & Healthcare For Black History Month
Feb. 15th, 2022
According to the Health Resources and Services Administration (HRSA), 7.8% of nurses are black or African American (non-Hispanic).1
Throughout Black History Month, we're remembering the contributions that black people in nursing and healthcare have made over time.
Here are 9 famous black people to help you learn more about the history of healthcare today!
James Derham (1762-Early 1800s)
James Derham is the first African American to formally practice medicine in the United States. Originally born into slavery, he was transferred to a man named Dr. John Kearsley. Kearsley taught him about compound medicine for throat illnesses as well as patient bedside manners. When Kearsley passed away, Derham was transferred to Robert Dow in New Orleans.2
Dow continued to further Derham's education of medicine by allowing him to treat patients who came into his practice. Derham became the first African American known to work with patients of any race. He eventually became a free man and stayed in New Orleans to help save patients from the yellow fever epidemic in the city at the time.3
Harriet Tubman (1822 – 1913)
It is a lesser known fact that Harriet Tubman a nurse. As she helped people escape to freedom through the Underground Railroad, she would treat them whenever needed. She used mainly herbal medicine and was later on recruited to the Union Army, eventually being stationed at a military base in Florida. She is considered the first African American woman to serve in the military.4
Harriet Tubman is known as "The Moses of her People," working as a "conductor" on the Underground Railroad to help slaves escape. While many attribute her legacy to starting the Underground Railroad, it was actually started in the 18th century by black and white abolitionists. Tubman joined the Underground Railroad network and helped dozens of slaves escape, with as much as a $40,000 bounty going out to capture or kill her due to her success. She was never caught and never lost one of her passengers, making her a hero who helped many escape slavery.5
James McCune Smith (1813 — 1865)
James McCune Smith was a physician and the first African American to earn a medical degree at the University of Glasgow in the 1830s. This was during a time when no universities would admit him, but he persisted and earned his degree.6
After obtaining his degree, Smith moved to New York and opened his own medical practice. He was also an abolitionist who stood against segregation and wrote about racism in addition to science, medicine, education, and literature. In 1863, he moved to Ohio and became a professor at Wilberforce College.7
Rebecca Lee Crumpler (1831 – 1895)
Rebecca Lee Crumpler was the first African American woman in the United States to earn an M.D. degree. It is believed that her aunt in Pennsylvania may have inspired her career decision because she treated sick neighbors. In 1852, Crumpler moved to Charleston, MA, to practice nursing for 8 years. In 1860 she enrolled in the New England Female Medical College and graduated in 1864 with her M.D. degree.8
In 1883, Crumpler published A Book of Medical Discourses, which has two parts: one on preventing and treating infant bowel complaints, and one on the life and growth of humans. She dedicated the book to nurses and mothers, and this was one of the earliest publications written by an African American in healthcare.9
Mary Eliza Mahoney (1845-1926)
Mary Eliza Mahoney pursued a nursing career with the goal of encouraging greater equality for African Americans, and she is the first licensed African American nurse. Mahoney knew in her teens that she wanted to become a nurse and began working at the New England Hospital for Women and Children, which provided care primarily to women and children. She worked there for 15 years in a variety of different roles, including being a janitor, cook, nurse aide, and washer woman.10
In 1897, Mahoney became the first woman to graduate from an American school of nursing. She worked in 1908 alongside Martha Minerva Franklin and Adah B. Thoms to start the National Association of Colored Graduated Nurses, which helped improve access to education and standardized nursing practices. The National Association of Colored Graduated Nurses played a major role in eliminating discrimination in the nursing profession.11
Daniel Hale Williams (1856–1931)
Daniel Hale Williams was known for successfully performing one of the world's first successful open heart surgeries. Originally from Pennsylvania, he shifted around between Baltimore, Maryland, and Illinois to live with several family members and friends after his father's death. In 1879, he began studying medicine under Henry Palmer; in 1880 he enrolled in Chicago Medical College and obtained a Doctor of Medicine degree.12
Williams opened the nation's first black-owned hospital that treated patients of all races called The Provident Hospital and Training School for Nurses. It was the first hospital and intern program that hired African Americans, making it the first interracial hospital in the country. In 1895 Williams founded the National Medical Association that accepted black medical practitioners because at the time the American Medical Association did not accept membership from black individuals.13
Dr. William Augustus Hinton (1883-1959)
Dr. William Augustus Hinton is a Harvard College graduate who earned his degree in 1905. He taught at several colleges including Walden University, the Agricultural and Mechanical College, and Meharry Medical College. He continued to further his education and earned an MD degree in 1912. He sought to specialize in surgery, but he was turned down by several hospitals in the Boston area, and decided to take a job at Harvard's Wassermann Laboratory.14
He continued working part-time as a volunteer assistant in the Department of Pathology at Massachusetts General Hospital. Hinton's primary obligation during that role was to perform autopsies on patients who were suspected of dying from syphilis. He became an expert on syphilis and developed a blood test for it. Later on, he became the first African American to be promoted to the rank of professor at Harvard Medical School and Harvard University.15
Dr. Helen Dickens (1909-2001)
Dr. Helen Dickins was born in Dayton, Ohio, and worked low paying jobs to help her family make a living. Her loved ones encouraged her to pursue her education and she enrolled in a non-segregated high school. She applied to the best medical schools in the country despite the fact that there was limited acceptance for women. She eventually took an internship in Chicago where she mainly treated tuberculosis.16
Dickins worked in several practices primarily targeting poor and unprivileged individuals. In 1948, she became one of the first women accepted into the American College of Surgeons where she specialized in Obstetrics and Gynecology. In 1967 she opened a clinic dedicated to helping teen parents and offered services such as group counseling, therapy, education, and prenatal care. In 1991 Dickins won an award at the Penn's Women of Color celebration.17
Dr. Alexa Irene Canady (1950-present)
Dr. Alexa Irene Canady was the first African American woman to become a neurosurgeon in the United States. Originally almost dropping out of college due to her difficulties in the mathematics program, Canady found the determination to complete her education and earned a B.S. degree in zoology from the University of Michigan in 1971. In 1975 she completed medical school and graduated cum laude.18
In 1976 Canady began her residency in neurosurgery at the University of Minnesota, which was completed in 1981. She became employed by the Henry Ford Hospital and later on became the Chief of Neurosurgery at Children's Hospital of Michigan. She retired in 2001 but quickly came out of retirement upon learning there were no pediatric neurosurgeons in her area. She began working part time at Pensacola's Sacred Heart Hospital to help provide the area with access to neurosurgery. Canady is currently retired and is still an advocate for women to pursue careers in medicine and neurosurgery.19
Celebrate Black History Month Today
Throughout Black History Month, we remember the contributions of the black community in all aspects of our lives, including science, the arts, technology, and business. Celebrate Black History Month by remembering the men and women who worked hard to help shape America!
Here at Saber Healthcare, we are a diverse and inclusive company that works to celebrate the hard work of all our employees. To learn more about our company and the services we offer, click here.
Saber Healthcare is an organization dedicated to providing consultant services to long term care providers. This article is for informational purposes and is not meant to be seen as professional advice. Please consult with a medical expert before relying on the information provided.
Sources